You've probably seen them around Delta and more are coming.
The city over the past couple of years has been placing art wrap art around hydro utility kiosks, a program mainly aimed at discouraging spray-paint vandalism.
City council initially approved the expenditure to come out of the engineering operating budget to pay for decorative wrapping on several pad mounted electrical distribution boxes.
The engineering department had submitted an application to B.C. Hydro's Beautification Fund Program.
The total cost to wrap the first nine was approximately $21,000 with Delta paying $15,000 of that cost.
B.C. Hydro began the program allowing well established businesses, strata properties, municipal governments and community organizations to beautify pad-mounted transformers with decorative wraps in an attempt to curb graffiti.
The requesting party must apply to B.C. Hydro for permission to wrap each one and sign a 10-year agreement for each installation.
The city's engineering department notes wrapping costs vary depending on kiosk size, and B.C. Hydro cost shares a flat rate per unit which can cover anywhere from 25 to 40 per cent of the total cost. 
Approximately 10 to 15 kiosks are wrapped per year.
Here's a few around town.........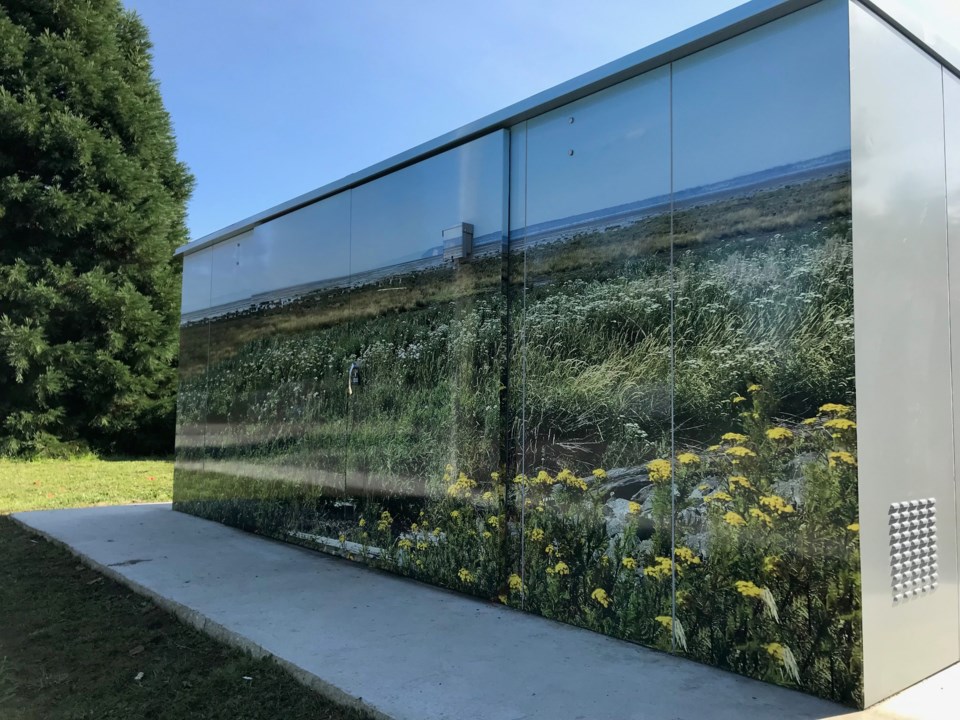 12th Avenue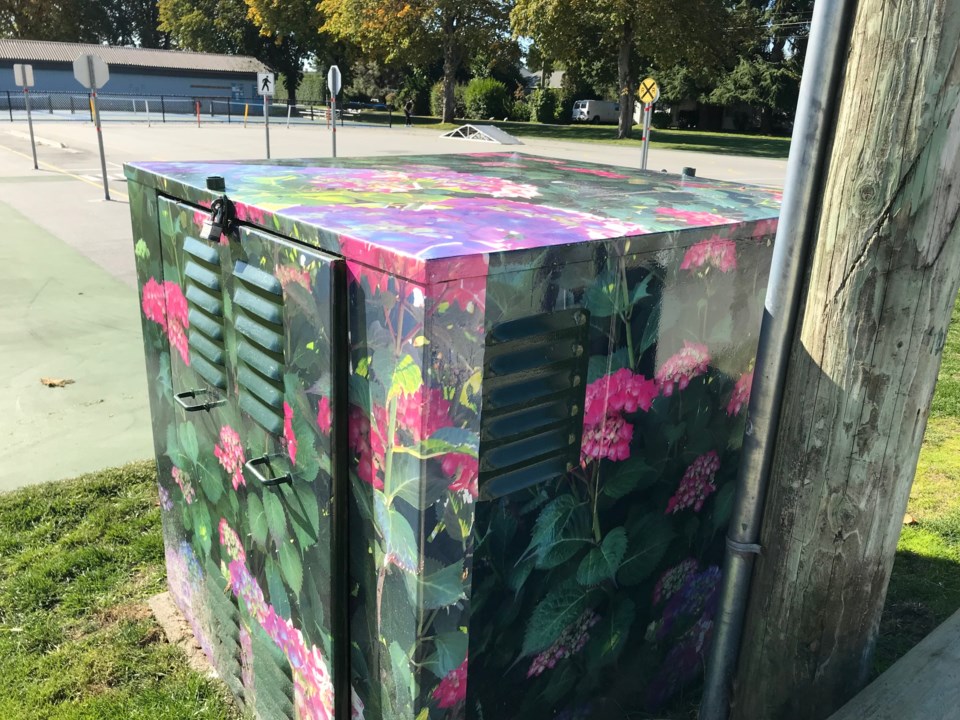 47th Avenue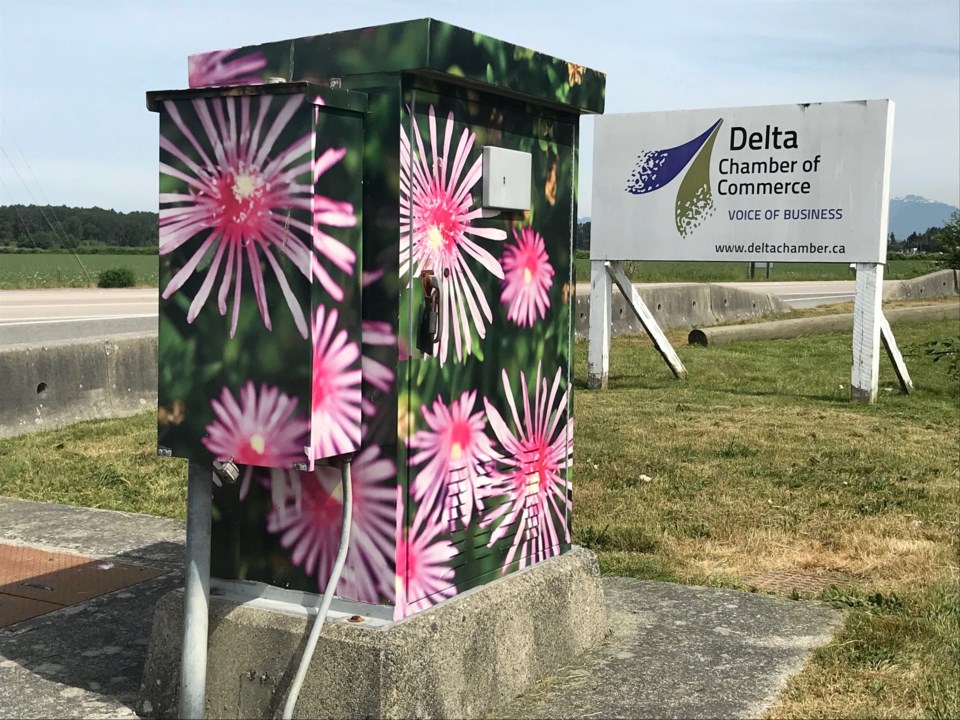 60th Avenue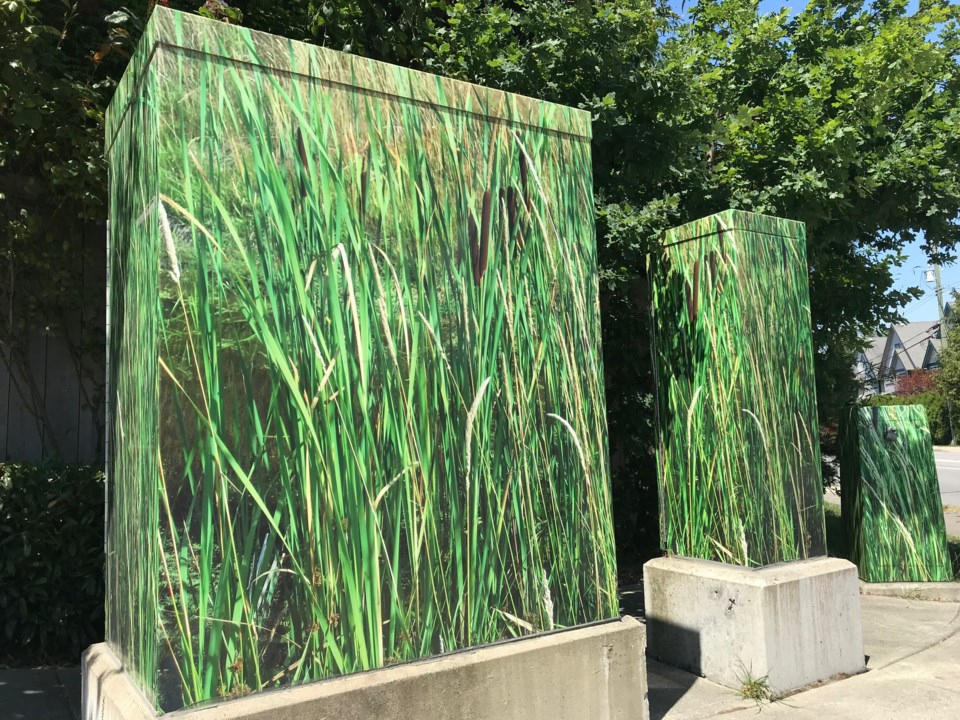 Ladner Trunk Road and 62nd Street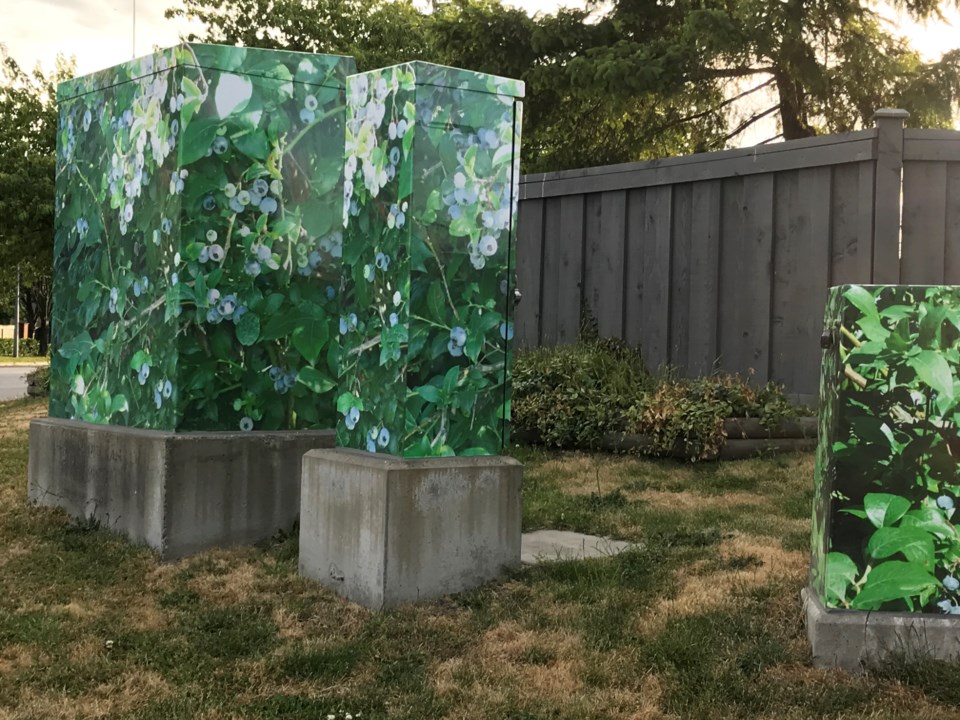 64th Street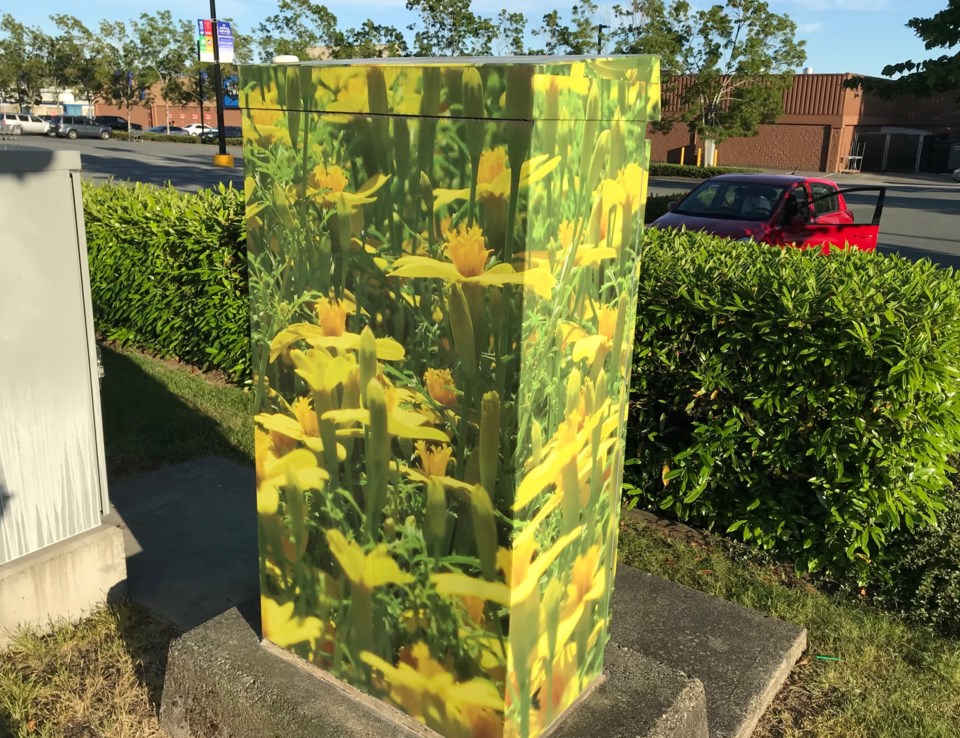 72nd Avenue
80th Avenue
112th Street at 84th Avenue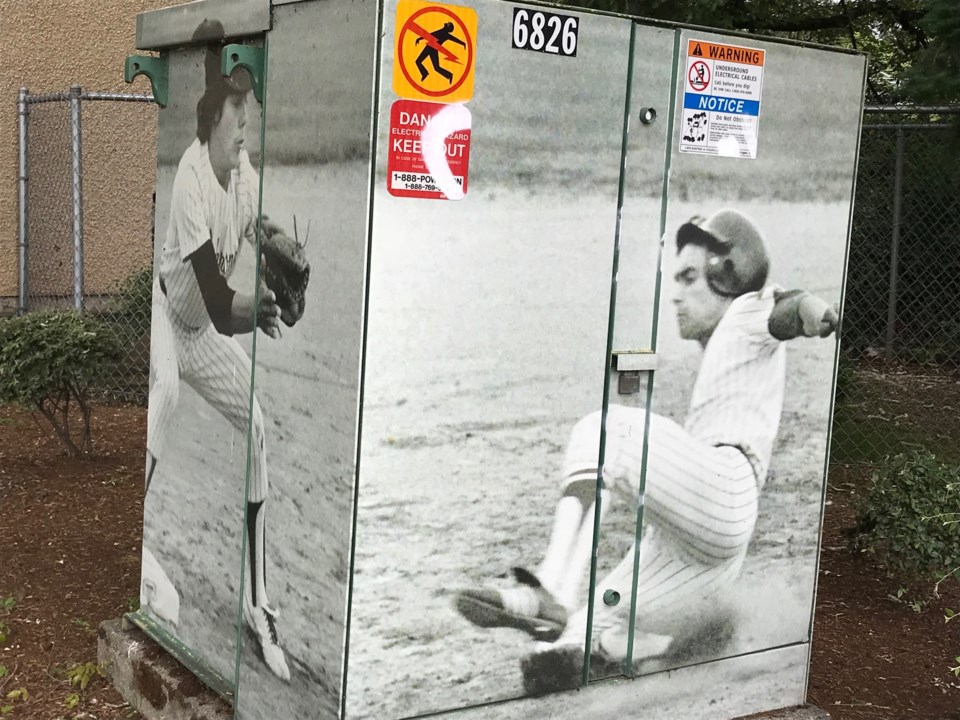 84th Avenue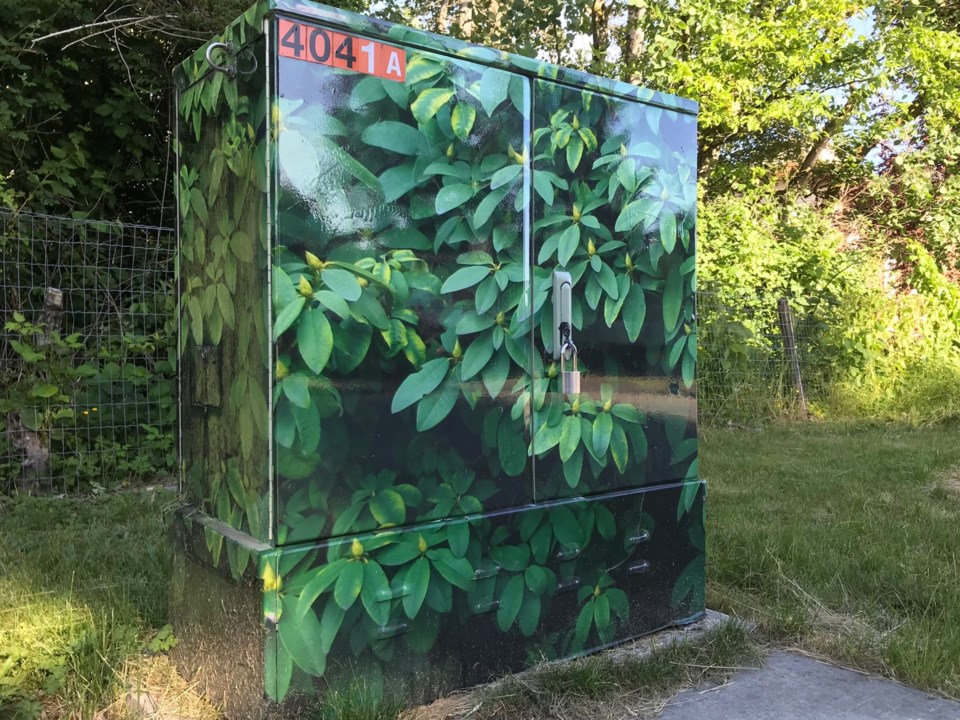 112th Street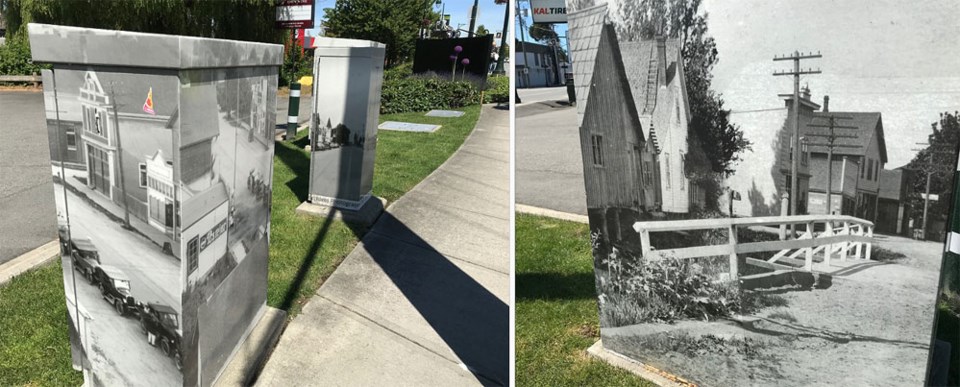 Corner of Elliot Street and Arthur Drive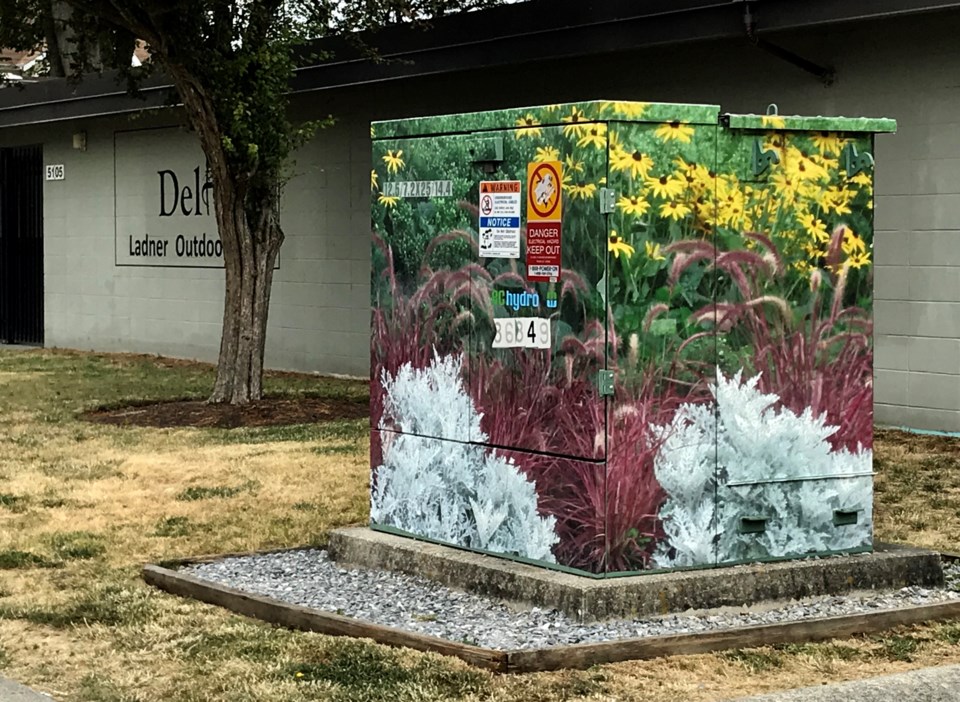 Ladner Community Centre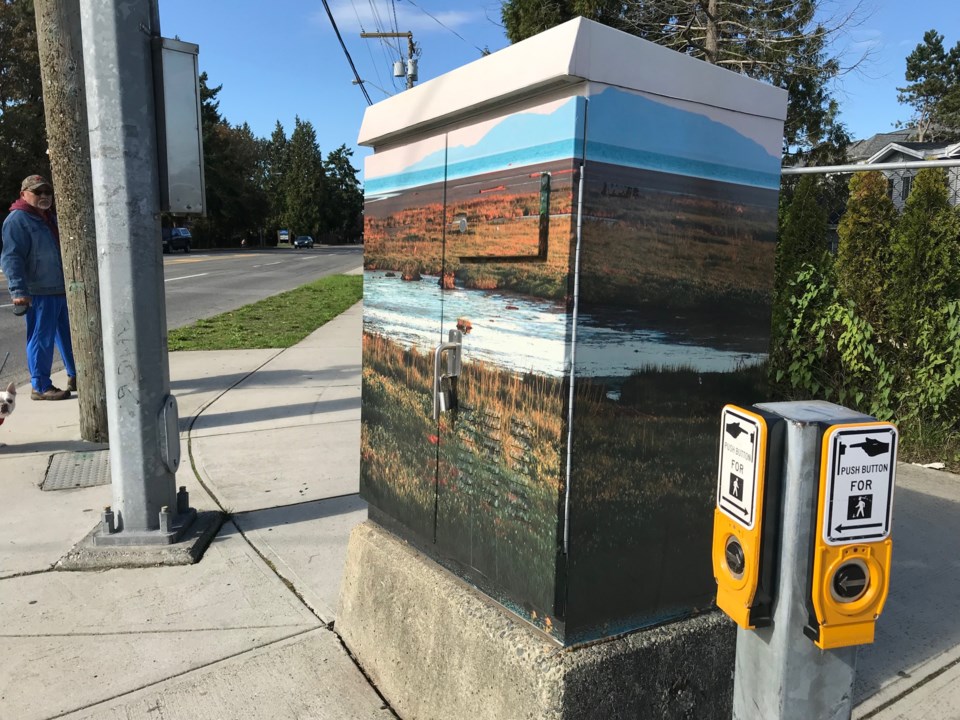 Ladner Trunk Road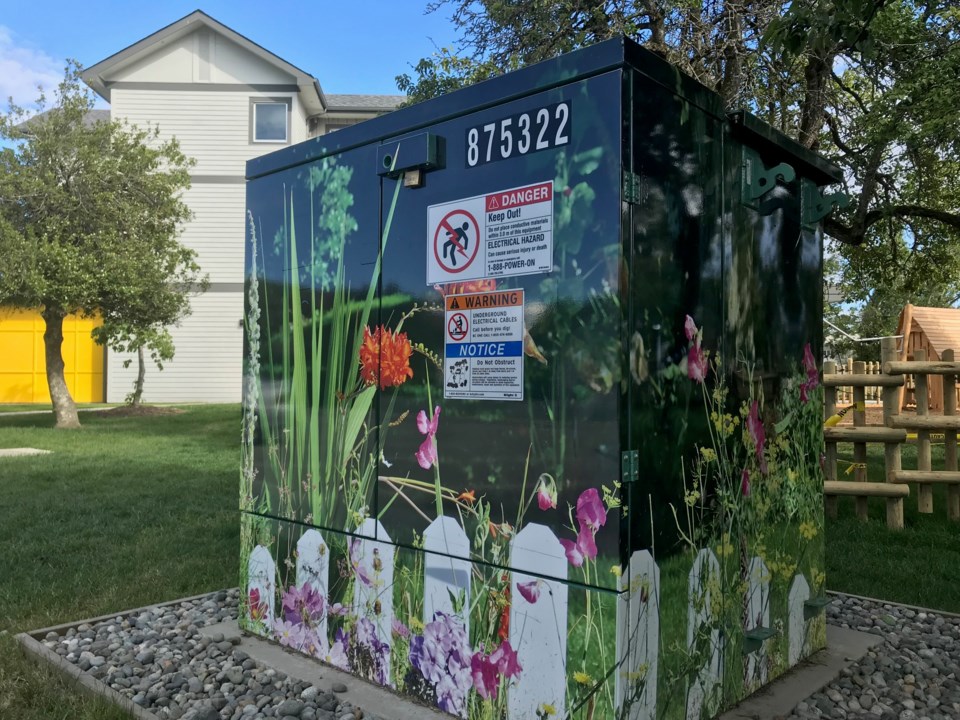 Memorial Park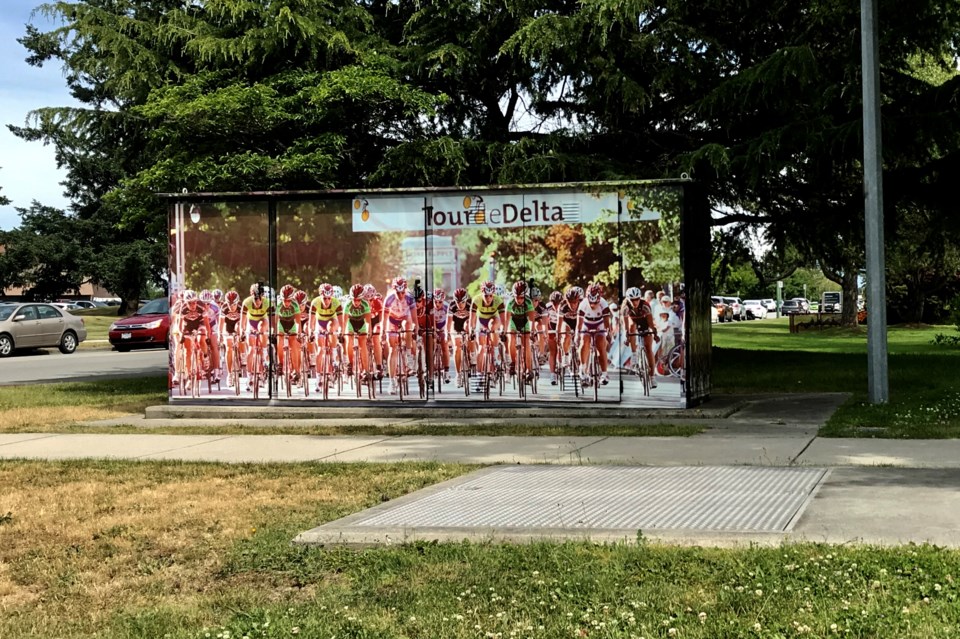 Municipal Hall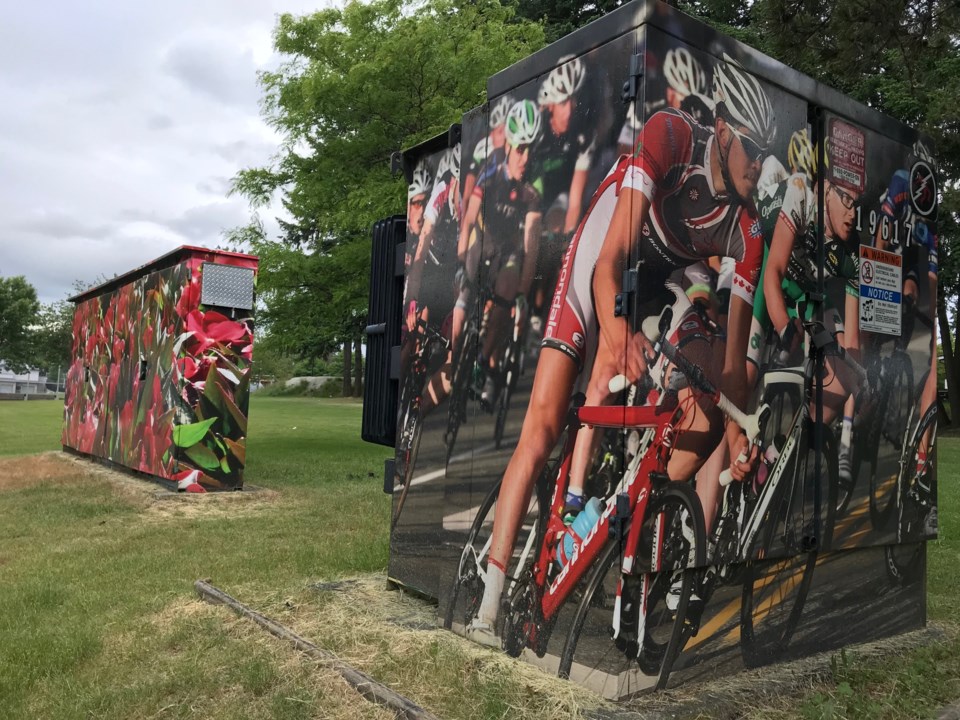 North Delta Community Park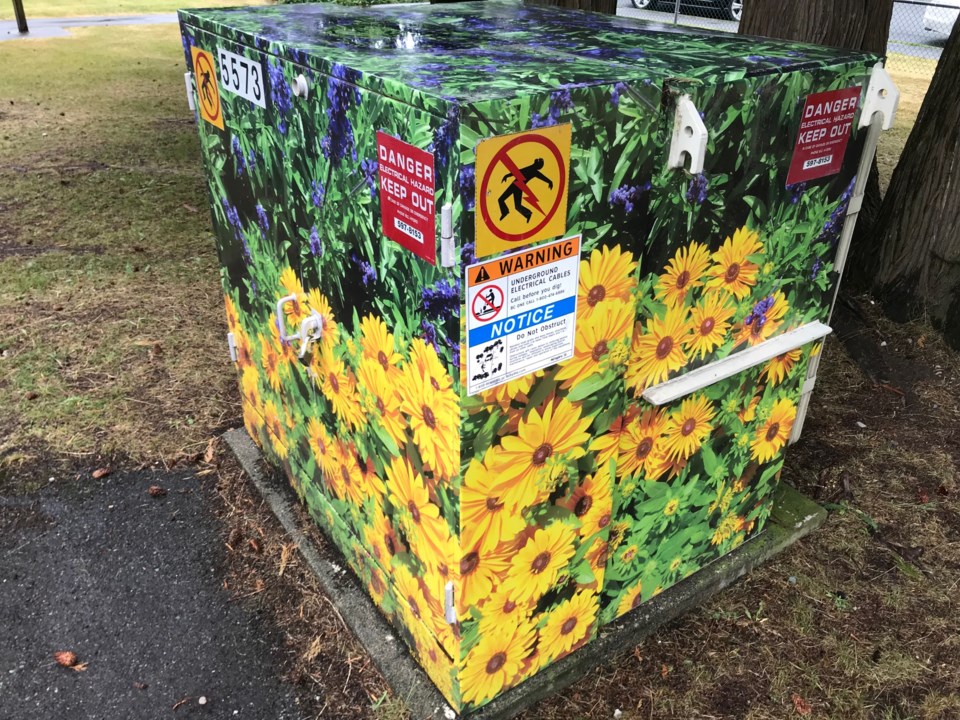 Pinewood Elementary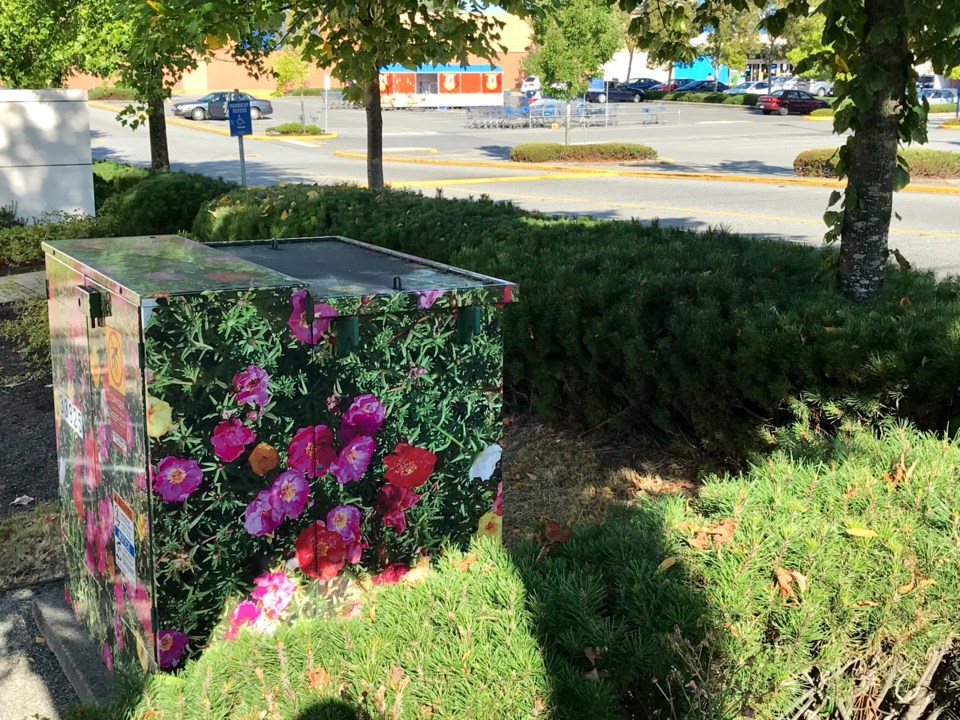 Scottsdale Mall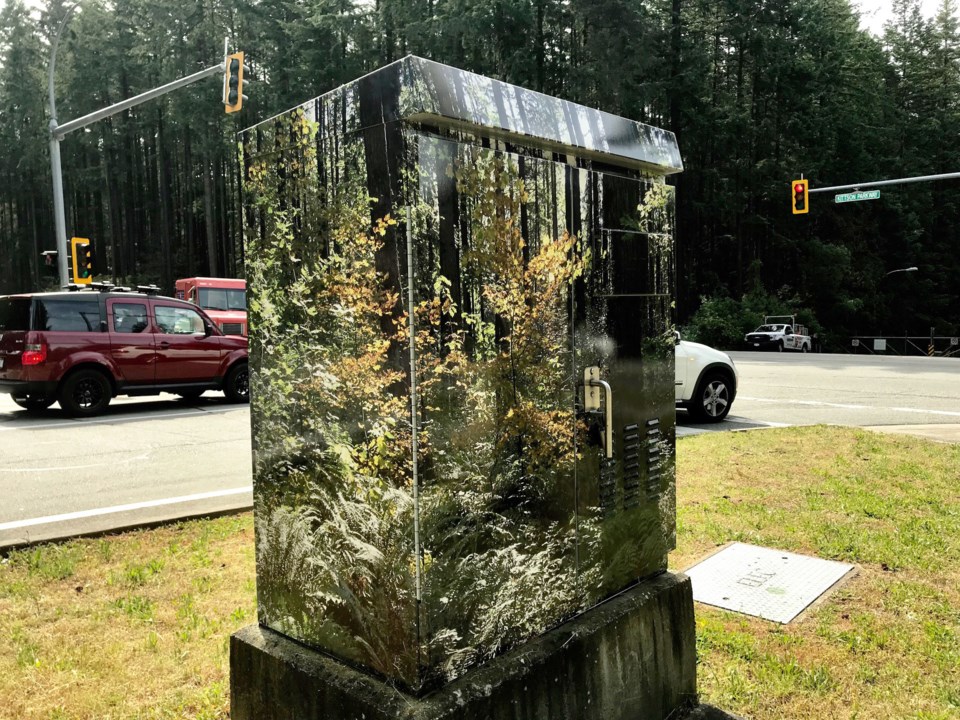 Summit Crescent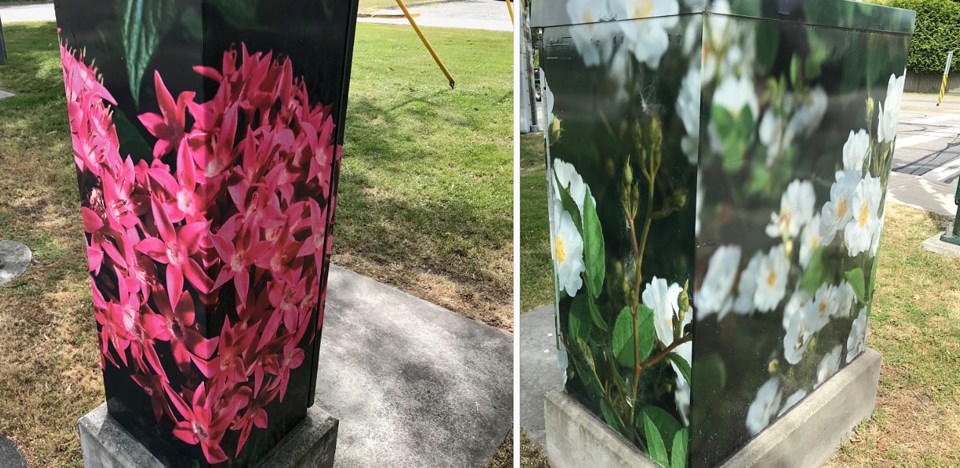 Winskill Park