Let's go back in time and visit the early municipals halls, said to be not in keeping with a municipality such as Delta.
The first was on Elliott Street at Ladner's Landing and was combined office and jail.
From 1885 to 1894 the Town Hall further up Elliott Street was used for council meetings.
In 1894 a building at the foot of Elliott Street at the wharf was built for municipal council business. This building was used until 1912.
An editorial in the March 8, 1908 edition of The Delta Times stated, "It is high time that some definite action was taken toward the building of a new hall. The suggestion has been made that a public meeting be called for the purpose of discussing the matter. We are not in favor of Council spending any large amount of money upon the present structure, but, unless some definite action is soon taken towards a new building it will be absolutely necessary that expensive repairs be made to the present apology for a town hall."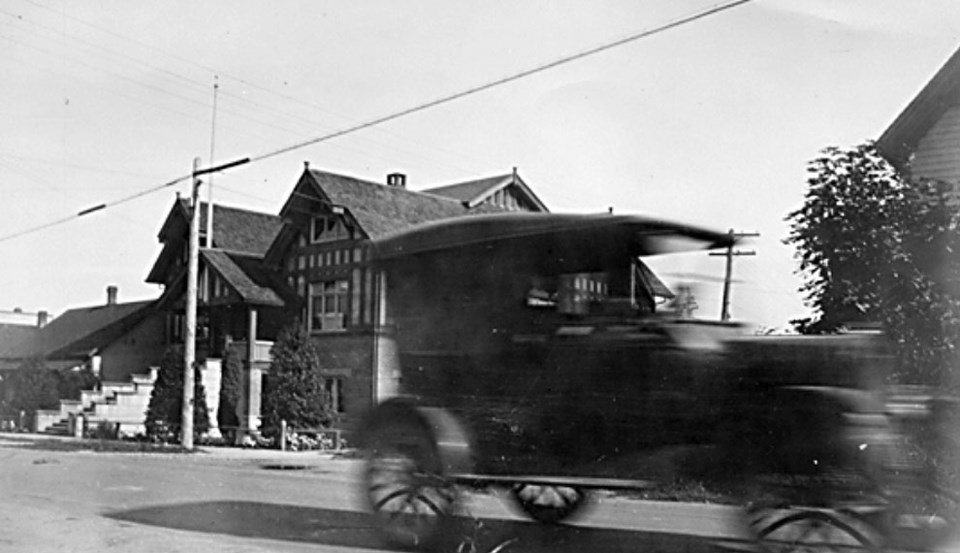 The article noted a thoroughly equipped hall which could house the municipal offices, as well as a banquet room, should cost no more than $5,000
Council moved into the impressive new Municipal Hall on Delta Street in 1913.
An article in a February 1913 edition of The Delta Times, reporting on the arrival of 75 folding opera chairs and other furnishings for the building, noted, "With the new furniture installed and the hall completed, the municipality of Delta will have a home of municipal administration in keeping with one of the richest agricultural municipalities in British Columbia."
The Wilkes James' totem pole was added in front of the new city hall in 1932 and removed a few years ago.
The William Ladner Memorial Clock Tower was also added outside in 1932 and is still there today.
The new Municipal Hall became home to the museum in the late 1960s.
The renovated historic Delta Street building is now home a community police station with public washrooms.