Asian American women have been directing projects for the big and small screens for decades. Undeterred by the obstacles they continue to face in an industry that has long prioritized a male director's point of view, these women have found ways to raise funds, start their own production companies, release their films, and even launch their television series. They continue to collect accolades while doing so, inspiring the next generation of female directors to do the same.
Stacker compiled a list of 25 Asian American women filmmakers working today whose directorial efforts are ready to be queued up on your watchlists. Featured among these talented artists are documentarians and animators, septuagenarians and millennials, icons and newcomers—all visionaries with distinct points of view, who often highlight communities and issues that are overlooked or underrepresented in mainstream media.
The majority of these women got their start releasing short films, before expanding their portfolio to include feature-length works. Their films have played at thousands of venues and toured the world several times while their TV shows have been streamed by millions of viewers. They have received numerous honours along the way: Academy Awards, Emmys, and Peabodys, just to name a few.
Thanks to the rise of streaming platforms and increasing numbers of film festivals (not to mention, more accessible digital tools), there are more opportunities than ever for women directors to show their work and reach larger audiences.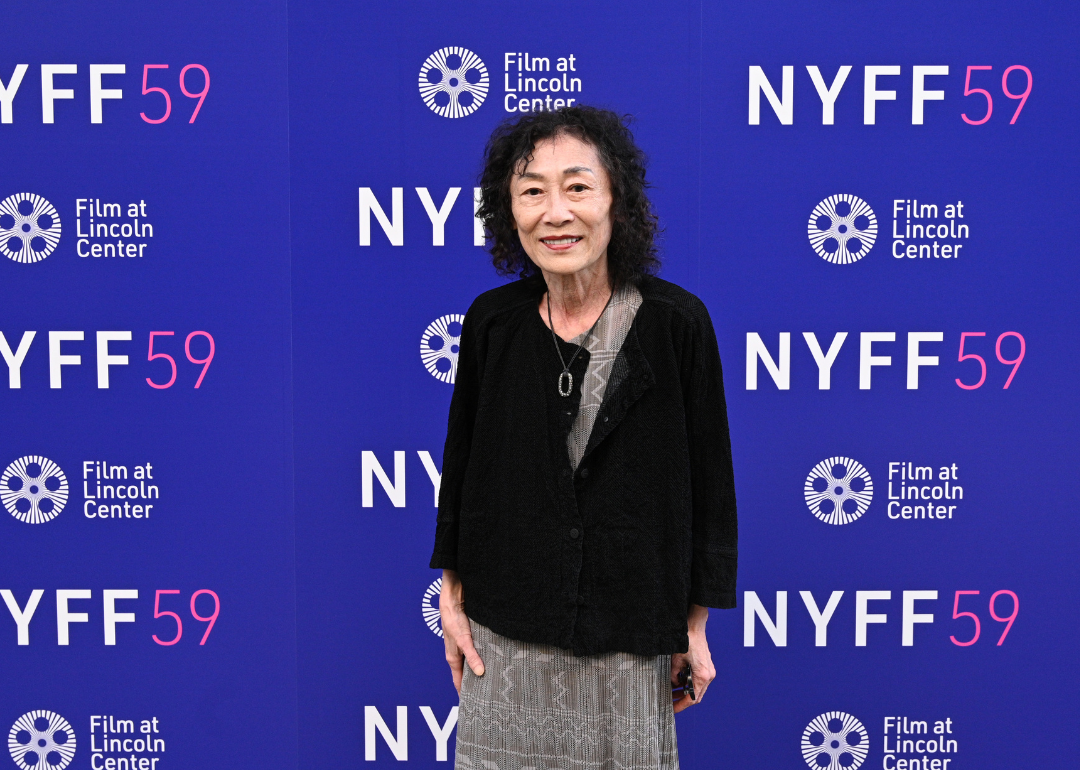 Slaven Vlasic // Getty Images
Christine Choy
Choy has been making investigative documentary films longer than some on this list have been alive: her first short doc about the 1971 rebellion by inmates at upstate New York's Attica prison, "Teach Our Children" (co-directed with Susan Robeson), was released in 1972. She went on to direct the Oscar-nominated 1987 film "Who Killed Vincent Chin?" (with Renee Tajima-Peña), about the Chinese American beaten to death in 1982 in a hate-driven attack by white assailants who escaped prosecution.
Decades later, a documentary project Choy began in 1989 on the exiled dissidents of the Tiananmen massacre was finally completed and picked up for distribution in 2022 under the title "The Exiles." Choy told Variety last year that as a documentary filmmaker "you have to take a position—even if it might be jeopardizing your family, your fortune." The filmmaker added that she studied to be an architect before pursuing directing—and that she used to babysit rapper Tupac Shakur, whose influence on Asian pop music is the subject of her next doc.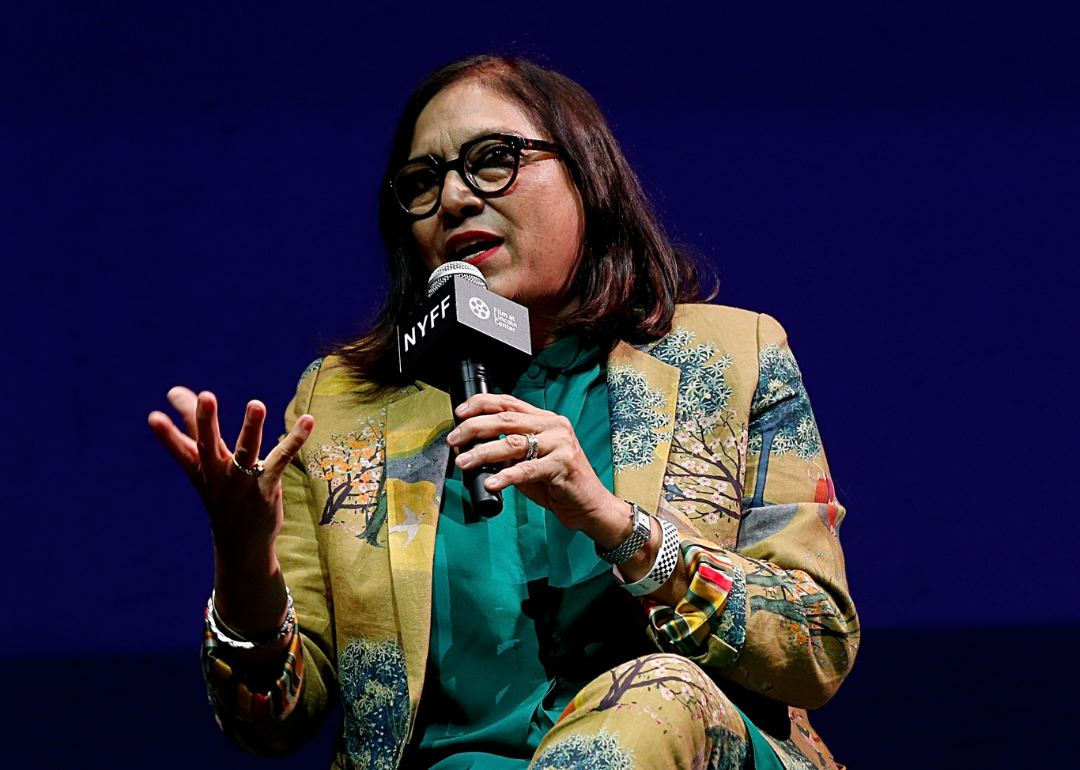 Dominik Bindl // Getty Images
Mira Nair
The prolific filmmaker won the Caméra d'Or and Audience Award at the Cannes Film Festival for 1988's "Salaam Bombay!"—which was also nominated for the Academy Award for Best Foreign Language Film—whose protagonist is a young Krishna struggling to survive on the streets of Bombay. Nair's work also explores the immigrant experience, such as 1991's "Mississippi Masala" (starring Denzel Washington and Sarita Choudhury) about a Uganda-Indian exile in the Deep South, and the 2006 adaptation of the novel "The Namesake" (starring Kal Penn), about a first-generation Indian American exploring his identity while living in New York.
In a 2022 interview for RogerEbert.com, Nair explained, "Many of my films are about this idea: What is home and how do we make that home? How do we make the world home for us?" Nair's most recent feature was the 2016 film "Queen of Katwe" (starring Lupita Nyong'o and David Oyelowo), inspired by the true story of Phiona Mutesi, whose life changes when she learns to play chess.
Alberto E. Rodriguez/WireImage // Getty Images
Renee Tajima-Peña
Renee Tajima-Peña's upsetting discussion with her sixth grade teacher who told her that her mother was lying about the Japanese American internment camps during World War II is what spurred Tajima-Peña's desire to become a filmmaker, committing herself to tell untold stories and those of injustice.
Among the highlights of her filmmaking career are the documentaries "Who Killed Vincent Chin?" (which she co-directed with Christine Choy) and "My America ... or Honk If You Love Buddha" which highlighted the Asian American experience and resonated with audiences of different generations and races. She also delved into her husband's Mexican American family history in the 2010 doc "Calavera Highway" and, most recently, was a producer of the 2020 PBS series "Asian Americans."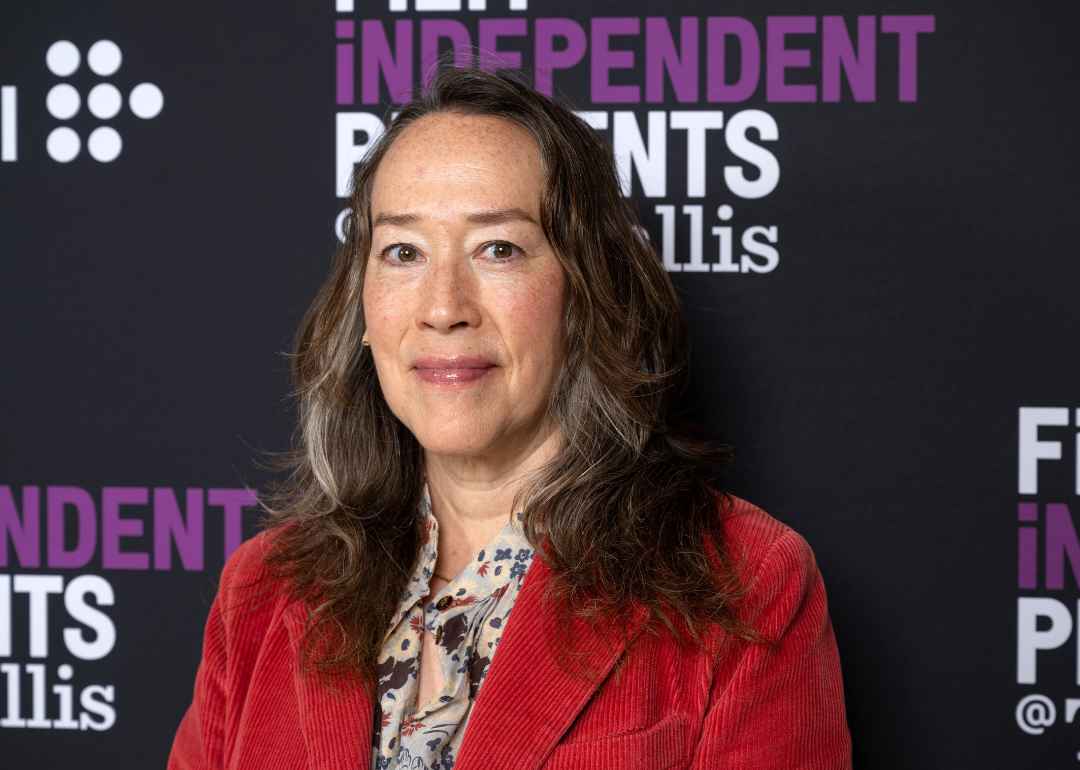 Amanda Edwards // Getty Images
Karyn Kusama
Kusama's widely celebrated 2000 feature film debut about a teenager who trains to be a boxer, "Girlfight" (which she also wrote)—which won the Grand Jury Prize and Directing Award at the Sundance Film Festival—not only launched her into the national spotlight but also brought attention to then-newcomer Michelle Rodriguez.
Multiple Hollywood film releases would follow ("Aeon Flux," "XX," "Destroyer" and "Jennifer's Body," which may get reimagined in the future) along with critically acclaimed TV series directing credits ("The Man in the High Castle," "Billions," "Halt and Catch Fire," "In Treatment" and "Yellowjackets"). She told the Ringer in 2021 "how much of girls' and women's lives are dictated by their relationship to their body," which is touched upon in a few of her works.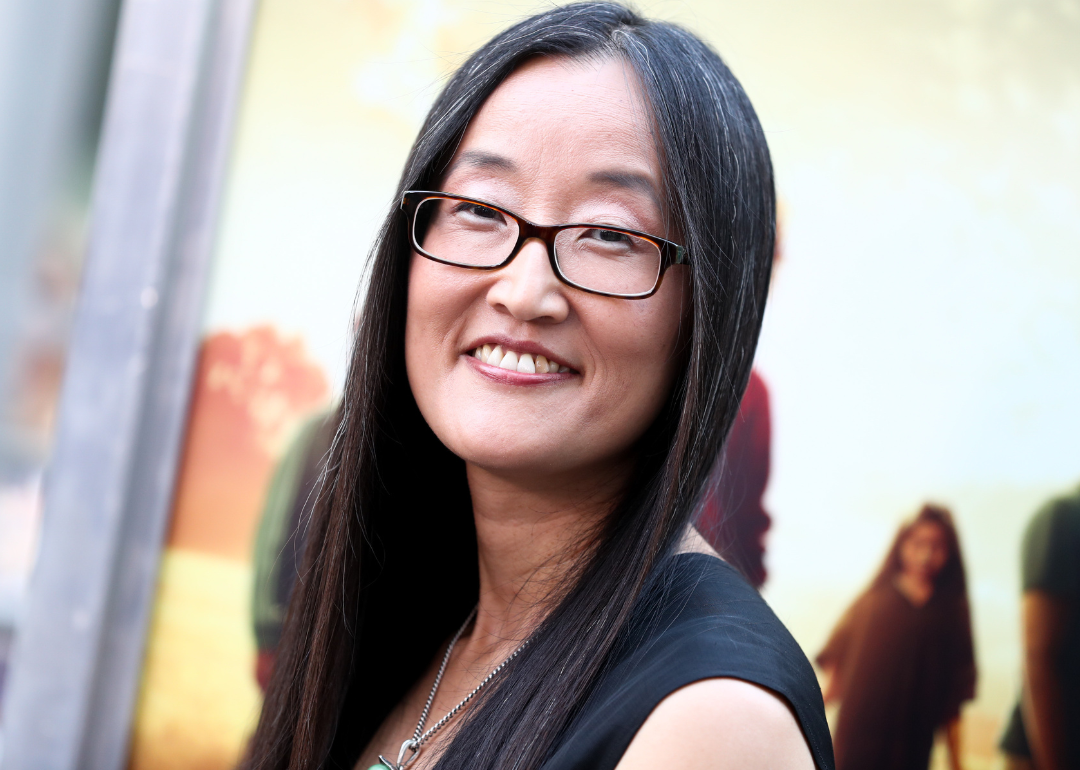 John Salangsang/Variety/Penske Media via Getty Images
Jennifer Yuh Nelson
When Nelson directed the 2011 animated feature "Kung Fu Panda 2" she made history as the first woman to solo direct a major Hollywood animated feature. For this effort, she became the second woman to receive an Academy Award nomination for Best Animated Feature Film. The film also received some serious box office love, becoming one of the highest-grossing films by a female director.
The accomplished storyboard artist went on to direct 2016's "Kung Fu Panda 3," and the 2018 feature film "The Darkest Minds." Nelson continued adding more awards to her collection with a 2021 and 2022 Primetime Emmy Award for Outstanding Short Form Animated Program as the supervising director for episodes of the TV Series "Love, Death & Robots."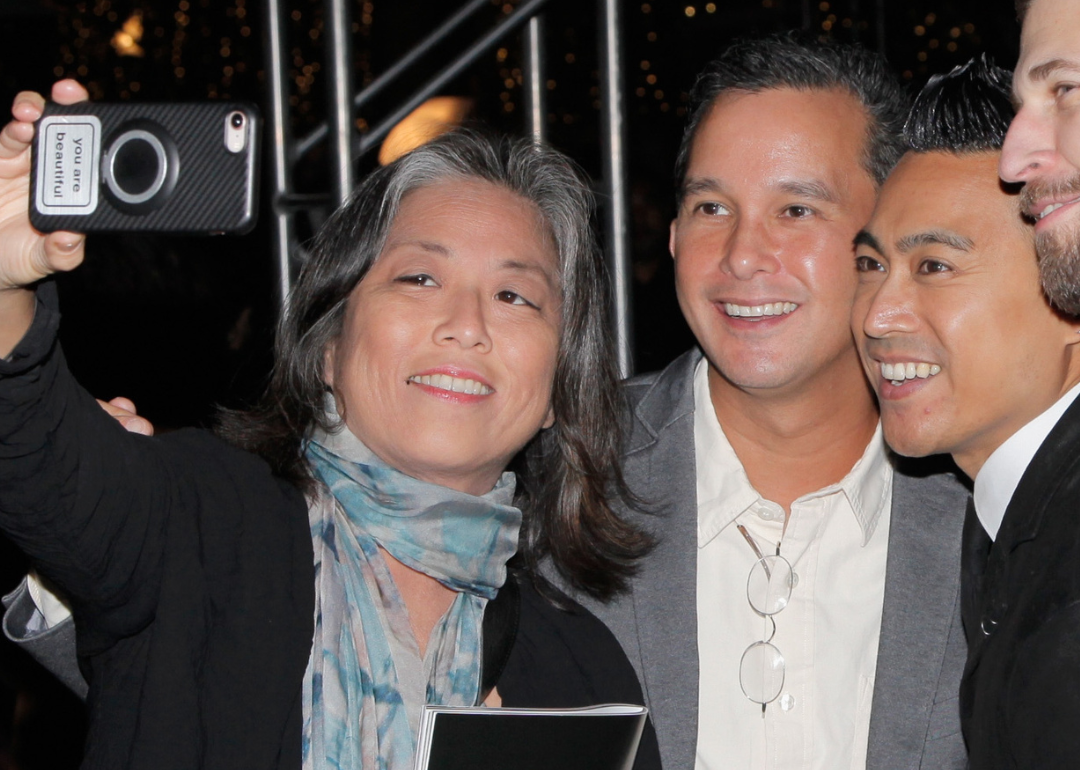 Tibrina Hobson/Getty Images for International Documentary Association
Grace Lee
The veteran documentary filmmaker, who has garnered numerous film festival awards for her work, came to national attention with her eponymous 2005 feature documentary, "The Grace Lee Project," which had her traveling the country meeting her namesakes. Prior to that, she had already received awards—while still a student—for her 2002 short narrative film "Barrier Device," which is about a Korean American researcher (Sandra Oh).
She has directed many acclaimed documentary series episodes and films covering often-overlooked or unknown histories—"American Revolutionary: The Evolution of Grace Lee Boggs" (2013), "Janeane from Des Moines" (2012) and "American Zombie" (2007)—and was one of the producers of the 2020 PBS documentary series "Asian Americans."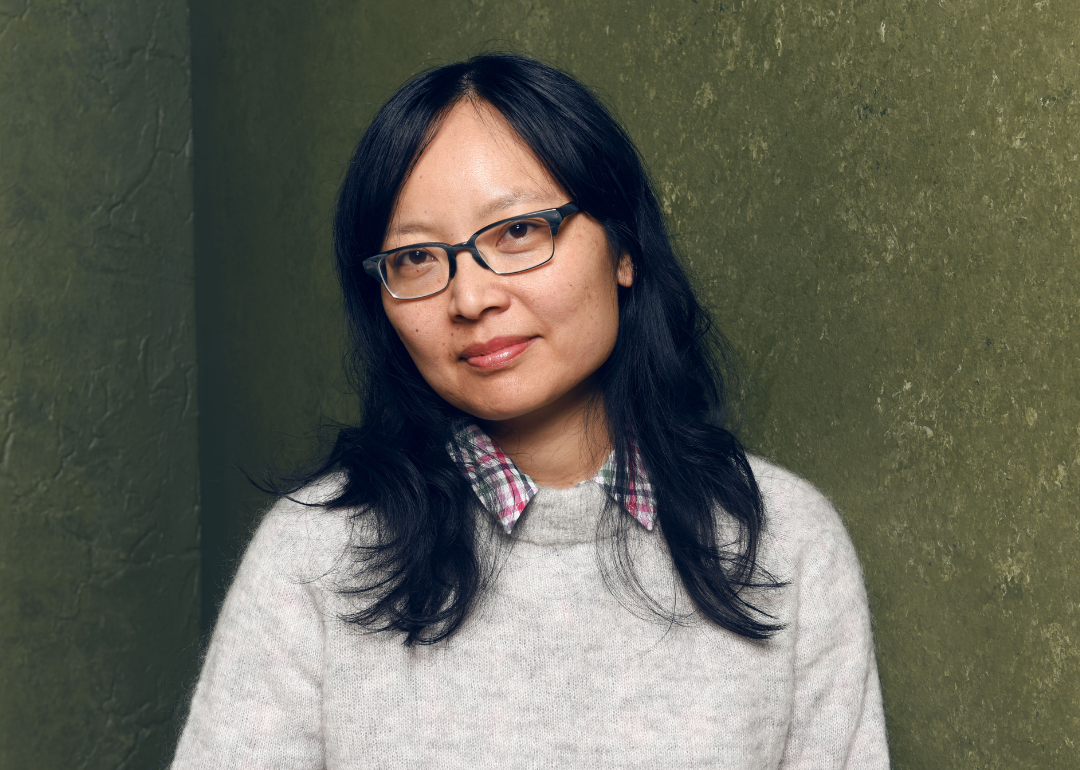 Larry Busacca // Getty Images
Jennifer Phang
Of Chinese, Malaysian, and Vietnamese heritage, Jennifer Phang has had her indie films—the sci-fi features "Advantageous" (2015) and "Half-Life" (2008), both featuring Asian American leads—screened at numerous international film festivals, collecting awards along the way. She has worked nonstop as a director for popular TV series, such as "The Flight Attendant," "Resident Alien," "Cloak & Dagger" and "Agents of S.H.I.E.L.D."
Phang told Screen Rant last year what she enjoys about directing for the small screen: "I came from independent film; I came from a very visual background. I approach filmmaking through story first ... But my passion also spanned into camera work and editing. And what I love about episodic most especially in this space is that there's a lot of time to go deep …" Next up for her is a Disney+ film for the "Descendants" franchise, tentatively titled, "The Rise of Red."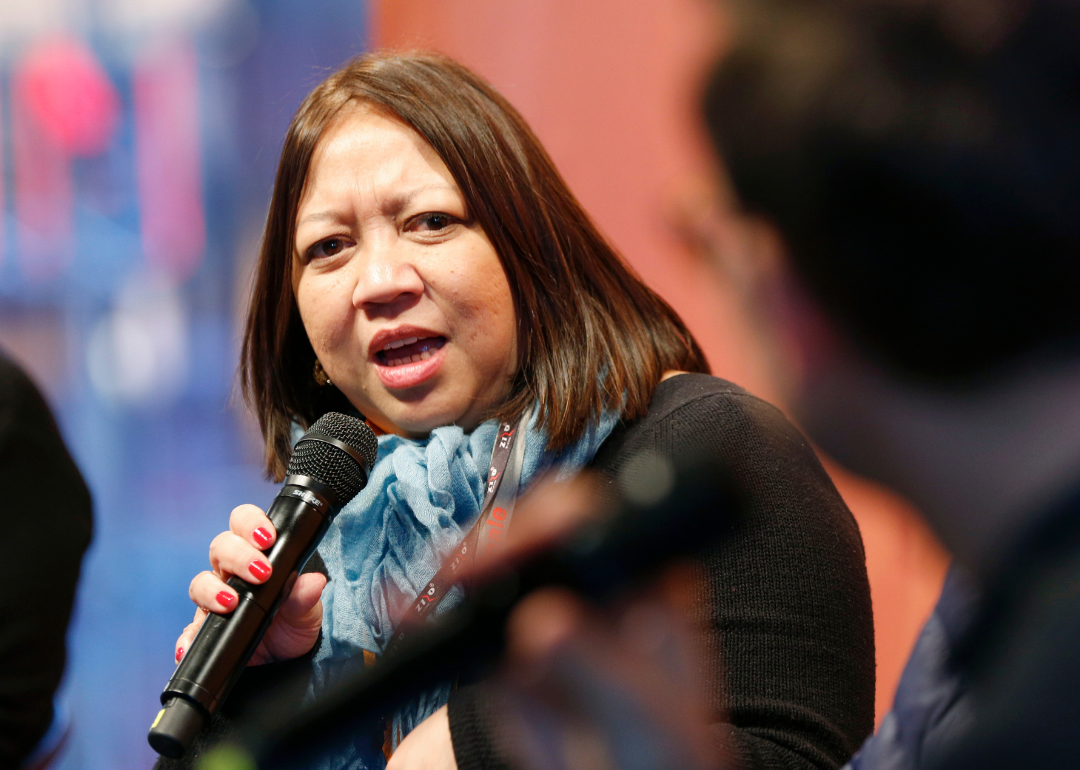 Isa Foltin // Getty Images for Audi
Ramona S. Díaz
The Filipino American filmmaker has been collecting accolades for her compelling docs about Filipinos in their homeland and abroad—crediting her distinct point of view to being born and raised in the Philippines, but spending her adult life in the U.S.—starting with 1996's "Spirits Rising," covering women's roles in the ousting of Philippines President Ferdinand Marcos. Díaz would next focus on his wife with the feature "Imelda" (2003), chronicling the figure's rise and fall in Imelda's own words and with friends and family, while letting archival footage reveal different realities during the Marcos regime.
Not to be missed is her intimate look into the "busiest maternity hospital in the world" with 2017's "Motherland (Bayang Inang Mo)," and most recently, the Emmy and Peabody award-winning 2020 doc "A Thousand Cuts," following the courageous journalist, Rappler co-founder, and future Nobel Prize winner Maria Ressa's fight against disinformation during President Rodrigo Duterte's bloody presidency.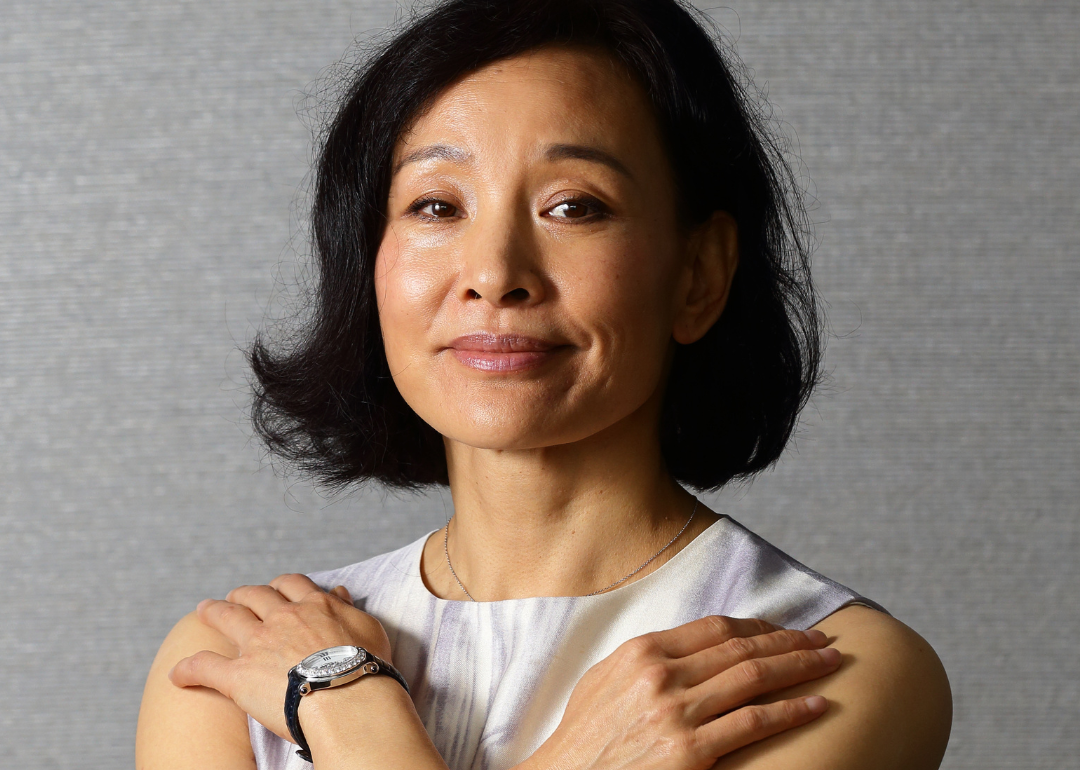 Suhaimi Abdullah // Getty Images
Joan Chen
Most audiences know Chen, the award-winning actress. She has nearly 100 acting credits, including memorable roles in Bernardo Bertolucci's Oscar-winning film "The Last Emperor" (1987); Ang Lee's "Lust, Caution" (2007); David Lynch's cult TV series "Twin Peaks"; and, more recently, Alan Yang's "Tigertail."
In the late '90s, she became a director herself: first with the highly rated indie "Xiu Xiu: The Sent-Down Girl" (1998), the story of a young girl sent to work on a ranch during China's Cultural Revolution, and the Hollywood romantic drama "Autumn in New York" (2000). She has steadily worked as an actress in the years that followed and returned to directing features in 2020 with "The Iron Hammer," a documentary on Lang Ping, a celebrated Chinese volleyball coach and player.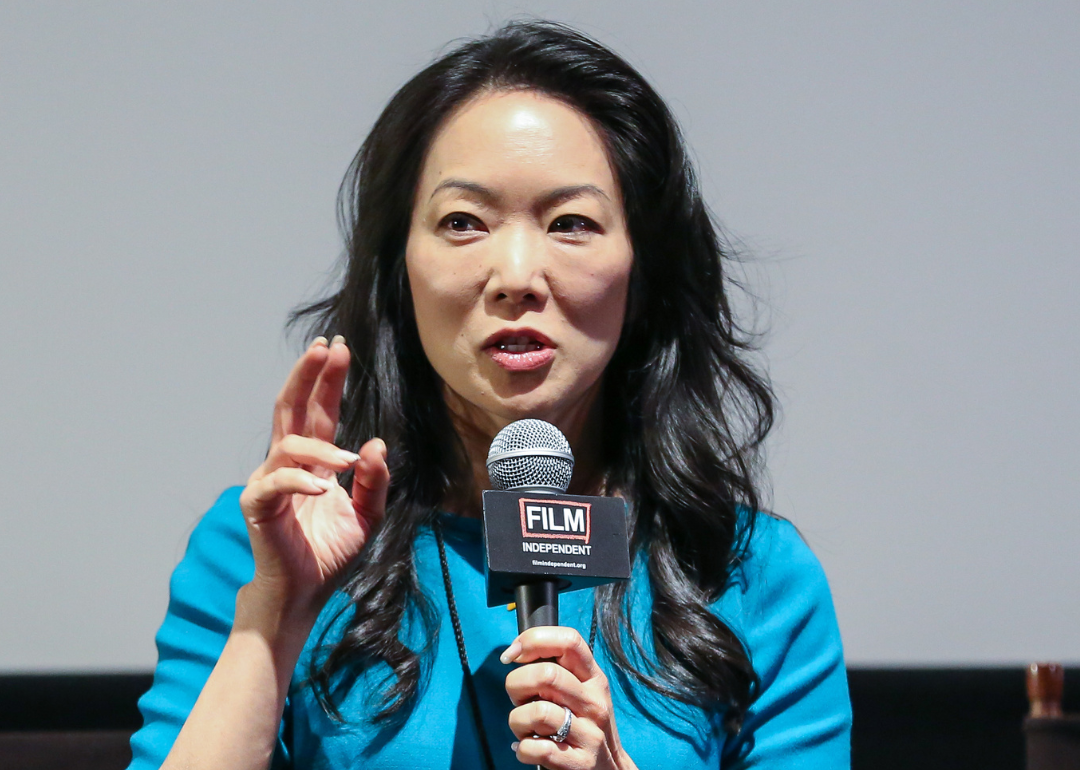 Chelsea Lauren/WireImage // Getty Images
Jessica Yu
The filmmaker received numerous accolades for her short film about a writer who was paralyzed by polio and spent most of his life in an iron lung, "Breathing Lessons: The Life and Work of Mark O'Brien" (1996)—most notably, the 1997 Academy Award for Best Documentary Short.
Since then, her list of 50 directing credits includes the feature film "Ping Pong Playa" (2007), documentaries "The Living Museum" (1998) and "Misconception" (2014), plus numerous episodes of TV shows—including "This Is Us," "In Treatment," "13 Reasons Why" and the celebrated miniseries "Fosse/Verdon." She noted in a 2019 Variety interview that "the more freedom I was given as a director, the more comfortable I felt—because then you feel like you're being invited to the table with your ideas."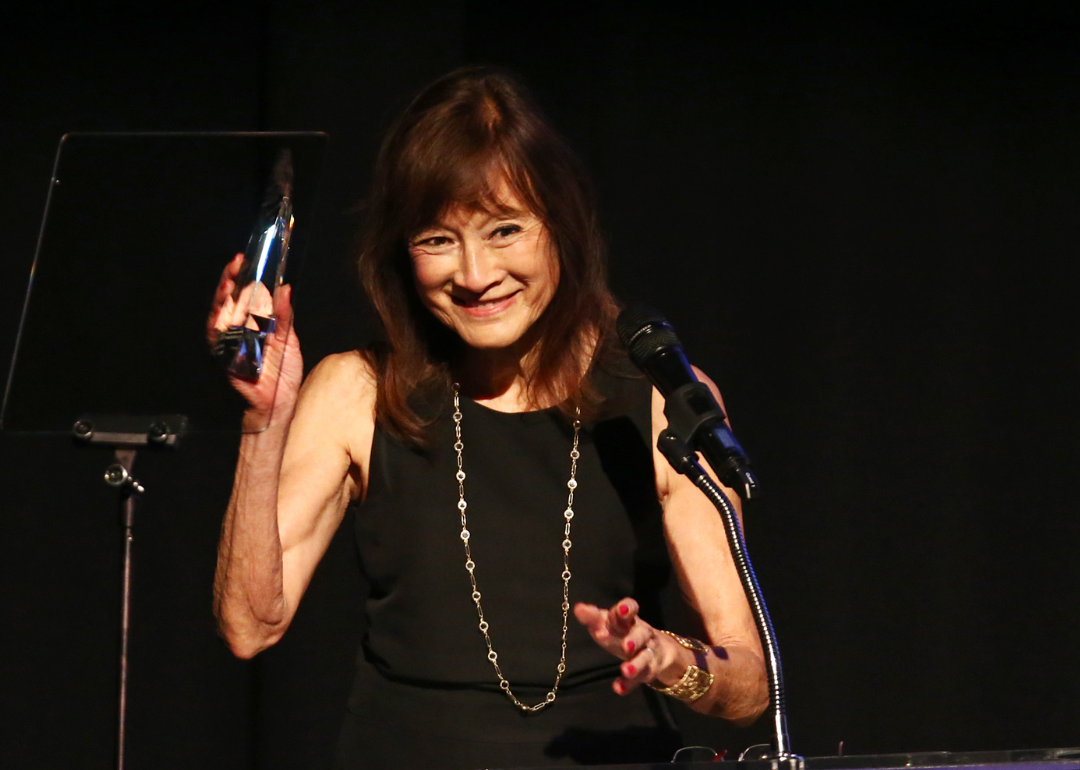 Tommaso Boddi // Getty Images
Freida Lee Mock
Known for her documentaries on extraordinary individuals, Mock received an Academy Award for her 1994 documentary "Maya Lin: A Strong Clear Vision," which is about the artist who created the Vietnam Memorial Wall and Civil Rights Fountain Memorial. In a 2019 interview with AFI, the filmmaker says she was drawn to her subjects because their work "lends itself to a major impact on sociopolitical aspects of our country and our life."
She most recently chronicled the remarkable life of Ruth Bader Ginsberg in "Ruth: Justice Ginsburg in Her Own Words" (2019) and has also profiled the lawyer Anita Hill, writer Anne Lamott, and playwright Tony Kushner. One of her other memorable projects was "G-Dog," about Father Greg Boyle, the founder of Homeboy Industries, home to the most successful gang intervention program in the country.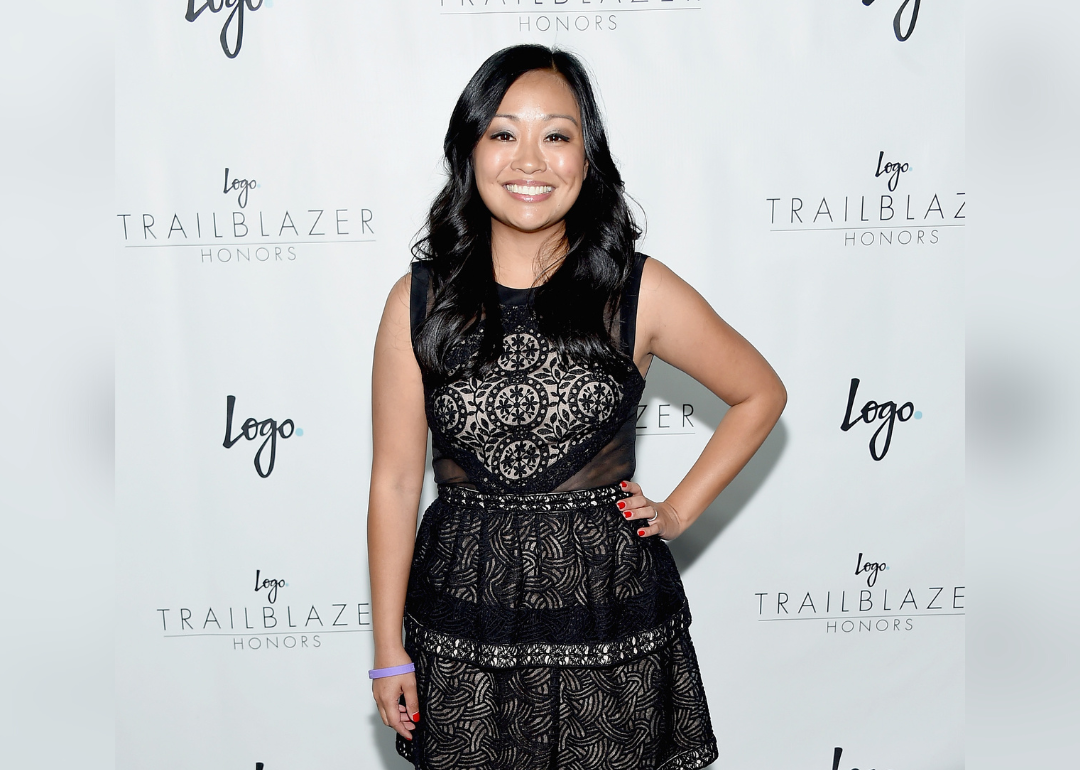 Michael Loccisano/Getty Images for Logo
Michele Josue
The Filipino American's award-winning first doc was the moving 2014 portrait "Matt Shepard Is a Friend of Mine," of the 21-year-old before he was brutally murdered in 1999 because of his sexuality. Years later, she would cover very different subject matter in the 2019 Netflix documentary series "Happy Jail," covering the lives of inmates in a jail in the Philippines that came to international attention when a YouTube video of the inmates dancing to Michael Jackson's "Thriller" went viral.
Her latest feature, "Nurse Unseen," focuses on the Filipino American front-liners during the COVID-19 pandemic, highlighting the indispensable work of Filipino nurses and their disproportionate number of casualties—including the first nurse to reportedly die from the virus. "We were watching the news and seeing how pivotal our nurses were in just caring for all of us and I thought that it deserved a bigger spotlight," she told The Moveable Feast. "This is a story we really need to explore and share with not only the Filipino community, but the greater community."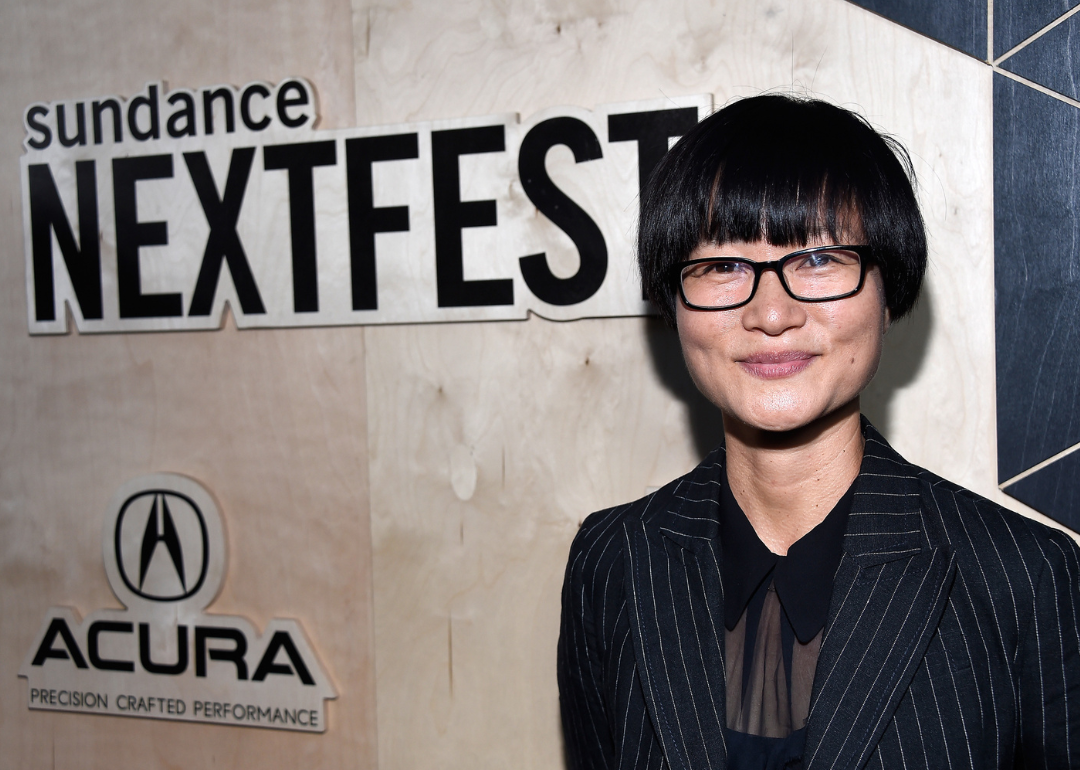 Frazer Harrison/WireImage // Getty Images
So Yong Kim
Today, So Yong Kim is an in-demand TV director with series credits including "Roar," "Dr. Death," "Vida," and "Room 104." But she first came to the industry's attention with her 2006 debut feature "In Between Days," about a teenage Korean immigrant navigating her new life in the U.S. and experiencing unrequited love.
Her next feature, "Treeless Mountain" (2018), was called "one of the best films about childhood ever made" by the Village Voice. It followed two young sisters in Seoul, South Korea, who are left in different family members' care when their mother leaves in search of their father during summer. Kim also helmed two dramatic features set in America, both starring Jena Malone—"For Ellen" (2012) and "Lovesong" (2016).
Steve Jennings // Getty Images
Alice Wu
"Persistence is the most important quality for a director to have," Wu once told her friend and producer Karin Chien. The software engineer turned filmmaker's much-lauded first feature film came out in 2004, "Saving Face," which she also wrote, about the tense relationship between a traditional Chinese mother (Joan Chen) and her American-born lesbian daughter (Michelle Krusiec), who keeps her sexuality a secret from their family—though her mom also has a secret she's protecting. Also starring Lynn Chen as the daughter's love interest, the film would inspire future Asian American filmmakers (including Lynn Chen, who recently directed her first feature).
However, fans would wait 16 years before her next film would arrive—"The Half of It," which she also wrote, is a teen rom-com about a queer Chinese American girl in a small rural town who finds herself in a unique love triangle. The film brings plenty of philosophical musings into the mix of this first-generation American experience.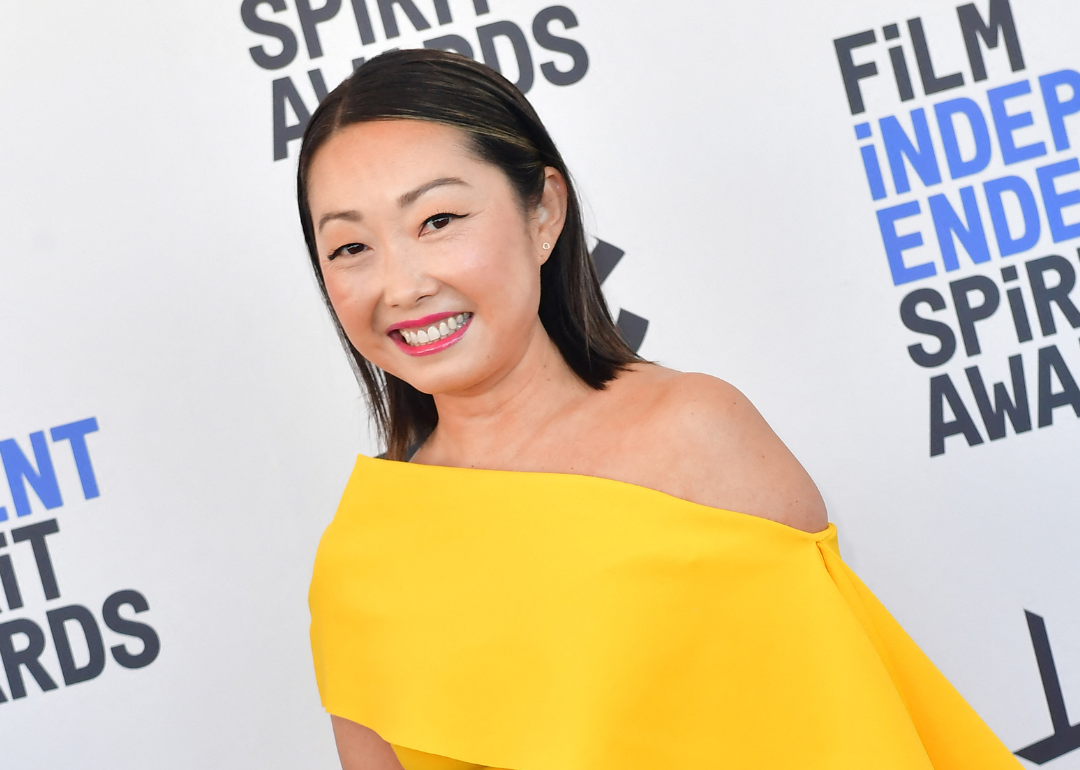 FREDERIC J. BROWN/AFP via Getty Images
Lulu Wang
Filmmakers often bring their own life experiences to their projects, and with Wang, it was her own family's efforts to keep her grandmother's terminal lung cancer a secret from the matriarch that inspired the 2019 acclaimed film "The Farewell," which she wrote and directed. In the film, Billi (played by Awkwafina in a Golden Globe-winning performance) goes back to China to visit family for a relative's wedding, prompted by the diagnosis, as a way for the family to come together without the grandmother knowing the reason.
The film won the 2020 Independent Spirit Award for Best Feature, among numerous other honors. Wang also directed the 2014 film "Posthumous" and a TV series set in Hong Kong called, "Expats," which is as of yet to be released.
Matt Winkelmeyer // Getty Images for Sundance Film Festival
Anu Valia
The writer and director's 2016 short film, "Lucia, Before and After"—about a young woman contending with Texas's restrictive 24-hour waiting period after a sonogram before having an abortion—screened at festivals around the world and won the Sundance Film Festival's Jury Prize for U.S. Fiction in 2016. Her other shorts include "Drifters" (2014), "Troll" (2017) and "Wolves" (2019), which was one of six short films featured in the "Brooklyn Love Stories."
Meanwhile, her TV directorial work is as varied in subject matter (and streaming platforms) as her shorts, including Disney+'s "She Hulk: Attorney at Law," Apple TV+'s "The Big Door Prize," Netflix's "Never Have I Ever," ABC's "Mixed-ish," and Comedy Central's "Awkwafina Is Nora from Queens."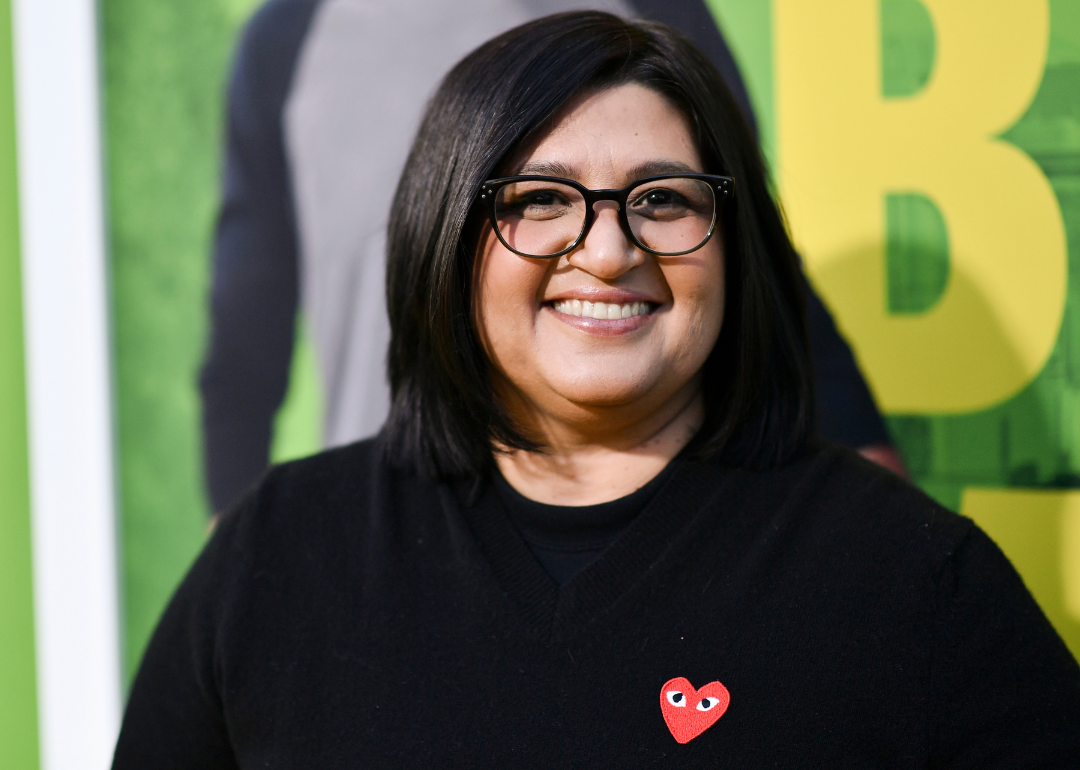 Rob Latour/Variety/Penske Media via Getty Images
Nahnatchka Khan
You may have seen Khan's name in the opening credits as the creator of "Fresh Off the Boat," a sitcom about a suburban Asian American family starring Constance Wu and Randall Park, for which she also directed a couple of episodes. But what fans may not know is that Khan also helmed the 2019 Netflix hit rom-com "Always Be My Maybe," starring Park and Ali Wong, whose characters reunite after 15 years apart; and who could forget that viral scene with Keanu Reeves making a grand entrance? Khan has also directed episodes of the series "Young Rock," which she co-created. Currently in production for Khan is the comedy "White Girl Problems" and the horror-comedy "Totally Killer."
Stefania D'Alessandro // Getty Images
Isabel Sandoval
A fan of the work of Wong Kar-Wai, Chantal Akerman, Satyajit Ray, and Alain Resnais, Sandoval's stunningly shot films are meditative portraits of characters living in tense circumstances. The protagonist of "Lingua Franca" (2019)—which Sandoval also wrote and starred in—is an undocumented transgender Filipino woman working as a caregiver in Brooklyn, who lives in constant fear of being deported and starts a relationship with a man who doesn't know she is trans.
An earlier work, "Apparition" (2012), centered on cloistered nuns living in a remote convent in the Philippines during the Marcos regime, whose desired peaceful way of life is shaken by external and internal forces. In 2022, the award-winning director brought her talents to the small screen, directing episodes of the TV dramas "Tell Me Lies" and "Under the Banner of Heaven."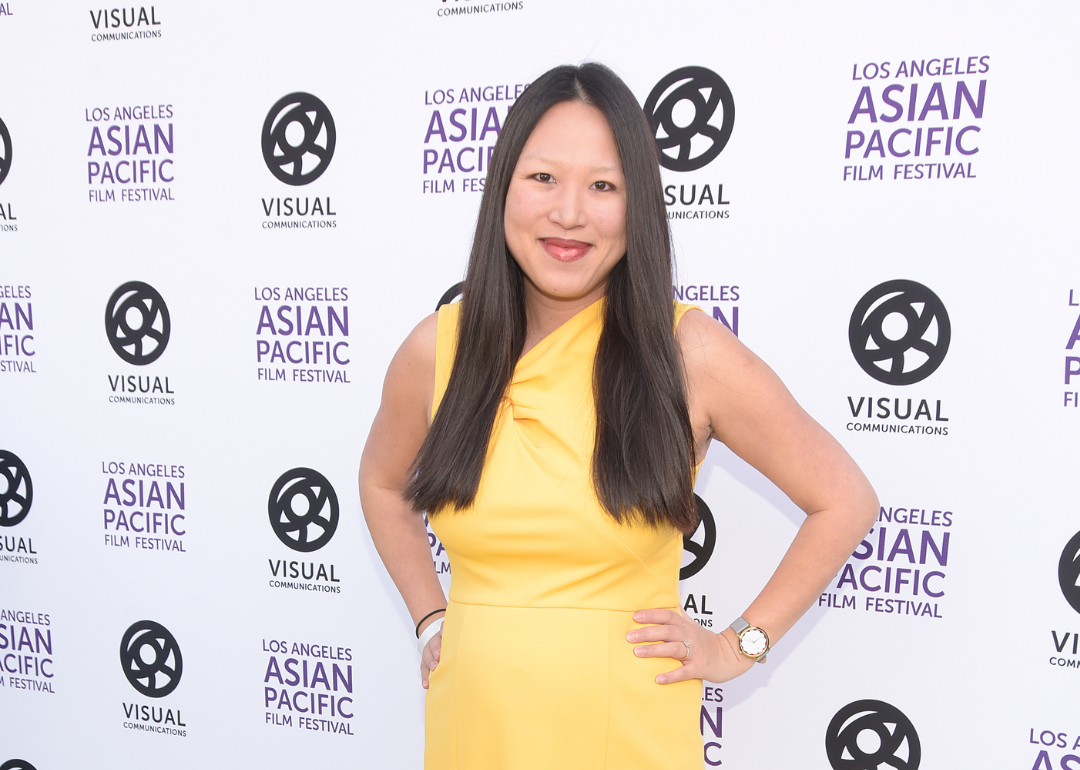 Michael Tullberg // Getty Images
Emily Ting
"That's a very Asian mentality, to pass a company down to your children…but consider the pressure that puts on the children," the filmmaker expressed in one scene from her debut documentary co-directed by Helen Jen, "Family Inc." (2008), about her own journey leaving the U.S. in her early 20s to help run her family's toy company in Hong Kong. The story would later be dramatized in a comedic way for "Go Back to China" (2019) with actress Anna Akana playing the lead.
Ting also dipped into the romance genre with "Already Tomorrow in Hong Kong" (2015), whose leads were real-life couple Jamie Chung and Bryan Greenberg. Her most recent film, "Tall Girl 2," is a shift away from Asian and Asian American life, though still brimming with the charm and comedy of her previous narrative features.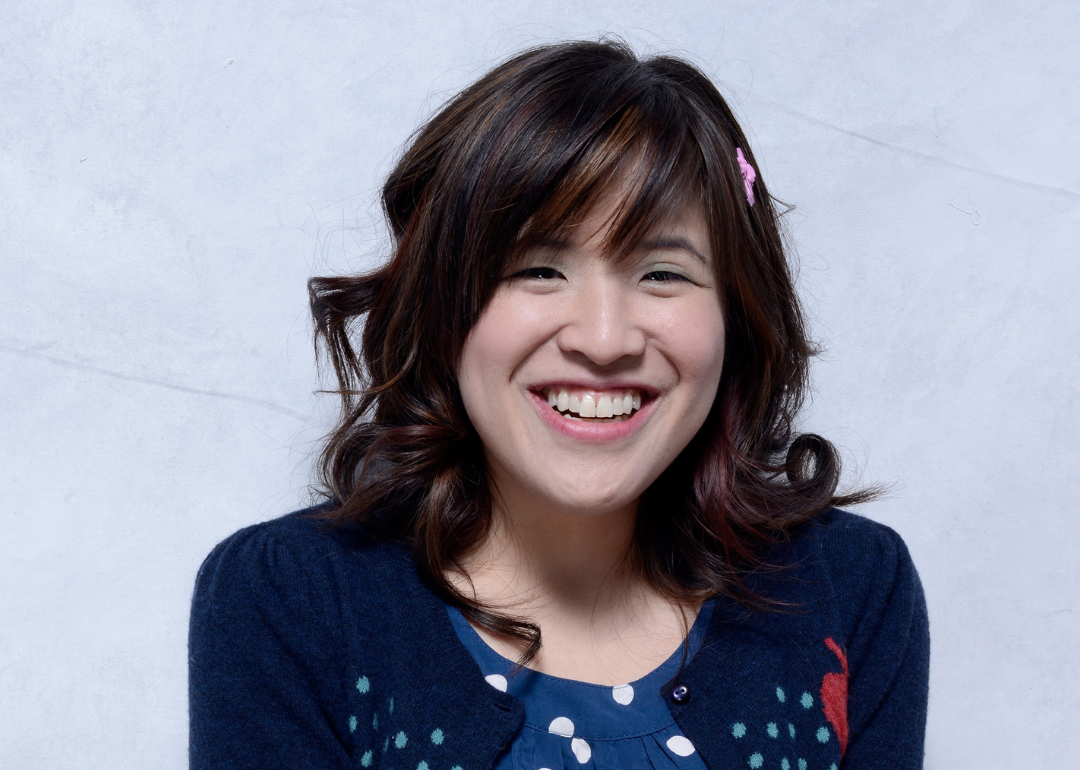 Jeff Vespa/WireImage // Getty Images
Marie Jamora
Jamora got her start directing rock music videos in the Philippines before venturing into TV and film. In 2012 she released her first feature, "What Isn't There," which tells the story of a 20-year-old returning to the Philippines after being away for a decade, navigating love and family matters in the busy metro Manila. Jamora has since directed episodes of the American dramas "The Cleaning Lady," "Fire Country" and "Queen Sugar," and the food and pop culture show "Family Style," which she also executive produced. Her latest short film, "Harana," followed a Vegas cover band singer's efforts to reconnect with her daughter in the Philippines.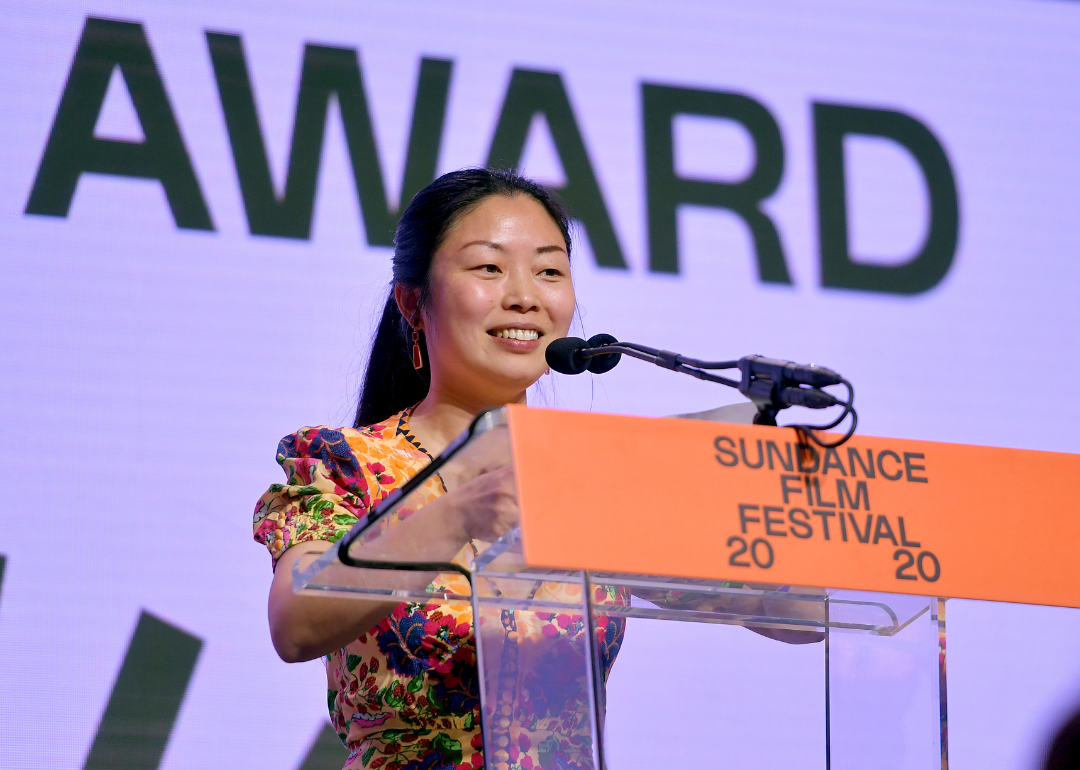 Matt Winkelmeyer // Getty Images
Nanfu Wang
China's one-child policy was the focus of the award-winning director's third feature, "One Child Nation," documenting the horrors associated with the law that ended in 2015—along with the trauma it caused and how it still affects its citizens (including her family)—through illuminating interviews with those who enforced and were impacted by it. "As a storyteller, as a filmmaker, and as a citizen, I felt that it's my responsibility to expose that and to reveal that, to raise awareness so people could see," Wang told Slate about her most recent doc, "In the Same Breath" (2021), which took a critical look at how China and the United States governments responded to the pandemic.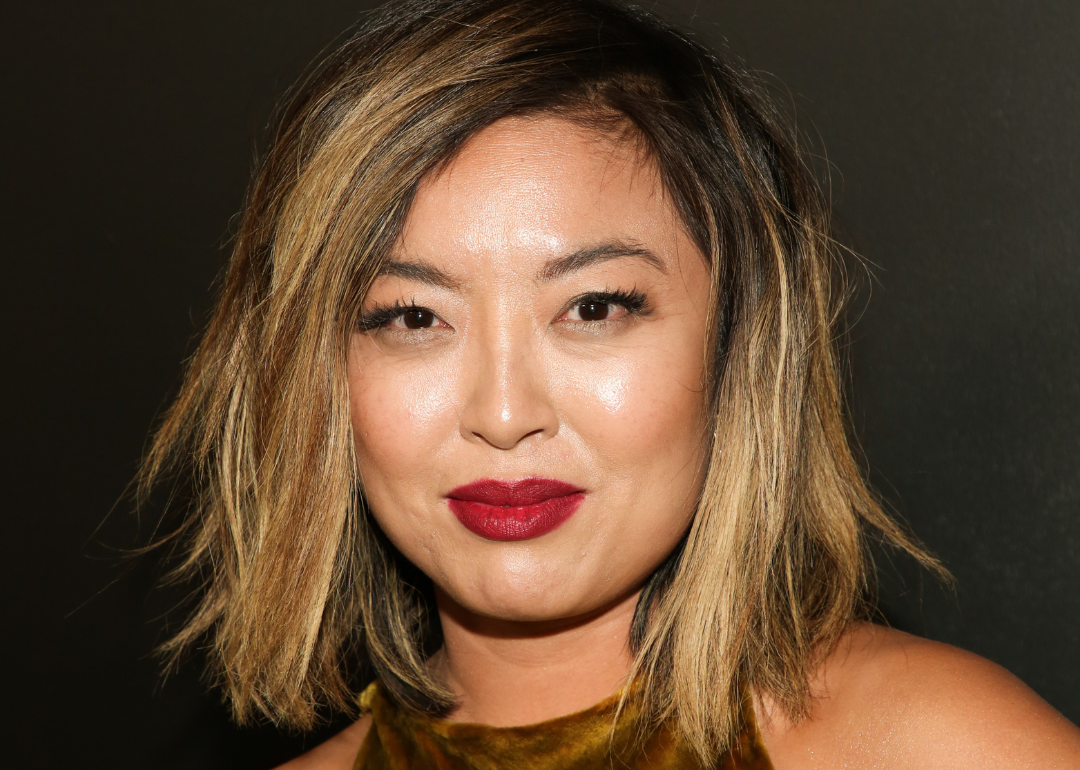 Paul Archuleta/WireImage // Getty Images
Cathy Yan
If you just looked at the titles of Yan's two feature films, "Dead Pigs" (2018) to "Birds of Prey" (2020), you'd think the former journalist had a thing for animals. But their plots couldn't be more different. The former is a dramedy satire, inspired by a real event in China when dead pigs (thousands of them) showed up in the Huangpu River, following the lives of five very different people living in modern-day Shanghai.
The latter, however, is a movie adaptation of a DC comic book series—which made her the first Asian American woman to direct a comic book film (a fact that she wishes to move past)—about Harley Quinn and her all-female superpowered crew fighting bad guys. Both are very colorful and slickly directed looks at memorable characters contending with dire circumstances and people in their cities.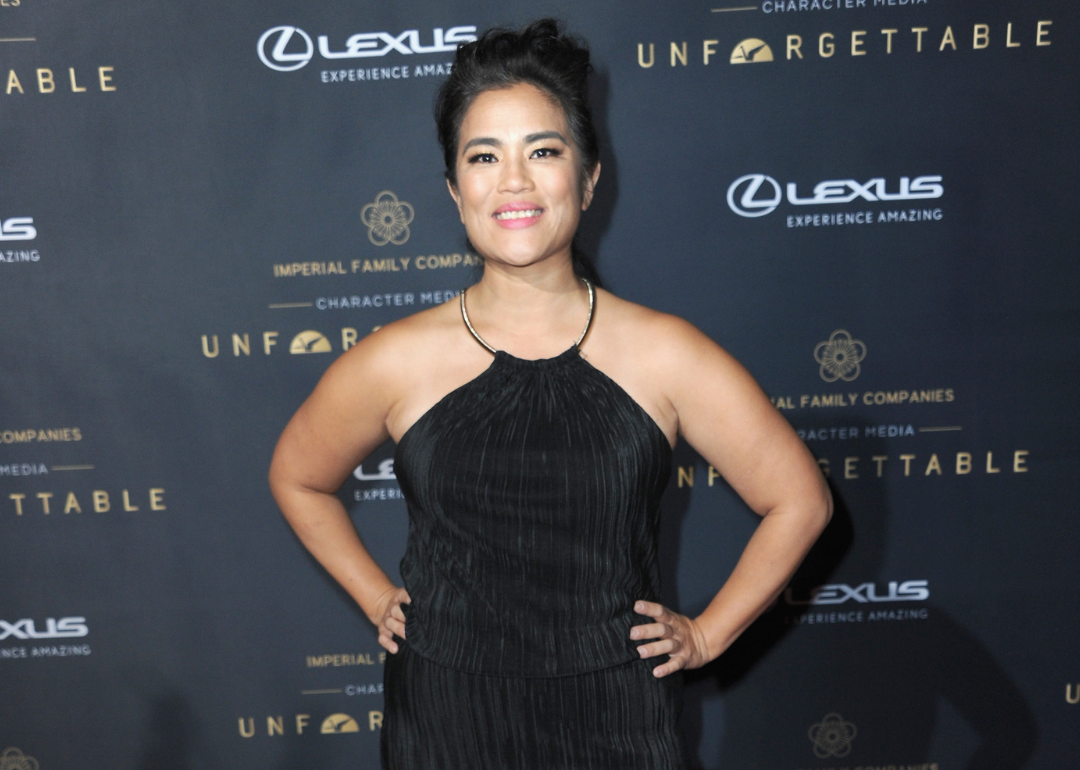 Albert L. Ortega // Getty Images
Diane Paragas
"Yellow Rose" (2020) was Paragas' narrative feature film debut that took her some 15 years to get on the big screen. It tells the coming-of-age immigration story of Rose (played by Broadway star Eva Noblezada), an undocumented Filipina teen in Texas dreaming of becoming a country singer whose life is upended when her mother is suddenly deported.
Her directorial credits also include the documentary film "Brooklyn Boheme" (2011)—co-directed by Nelson George and covering the city's Black arts movement in Fort Greene—and episodes of the TV series "Little America" and "NextWorld." She is currently developing a pop opera film set in WWII following young women escaping a "comfort women" camp.
Netflix
Jude Weng
The 2021 action comedy "Finding 'Ohana" marked Weng's feature film debut, which followed the unexpected summer adventures of two Brooklyn siblings in Oahu. After their mom relocates the family to live with her father, the kids come to appreciate their Hawaiian heritage in the process.
Weng recounted to Decider in a 2021 interview how she expressed her interest in directing TV and films to people at the Director's Guild in January 1999. And they told her that "less than 0.5% of features are directed by women and less than 1% of TV is directed by women. So you should find something else to do." Weng didn't take their advice and instead chalked up numerous TV series credits as a director—among them, "Black-ish," "Young Sheldon," "Only Murders in the Building," and "Lucky Hank"—and hasn't looked back.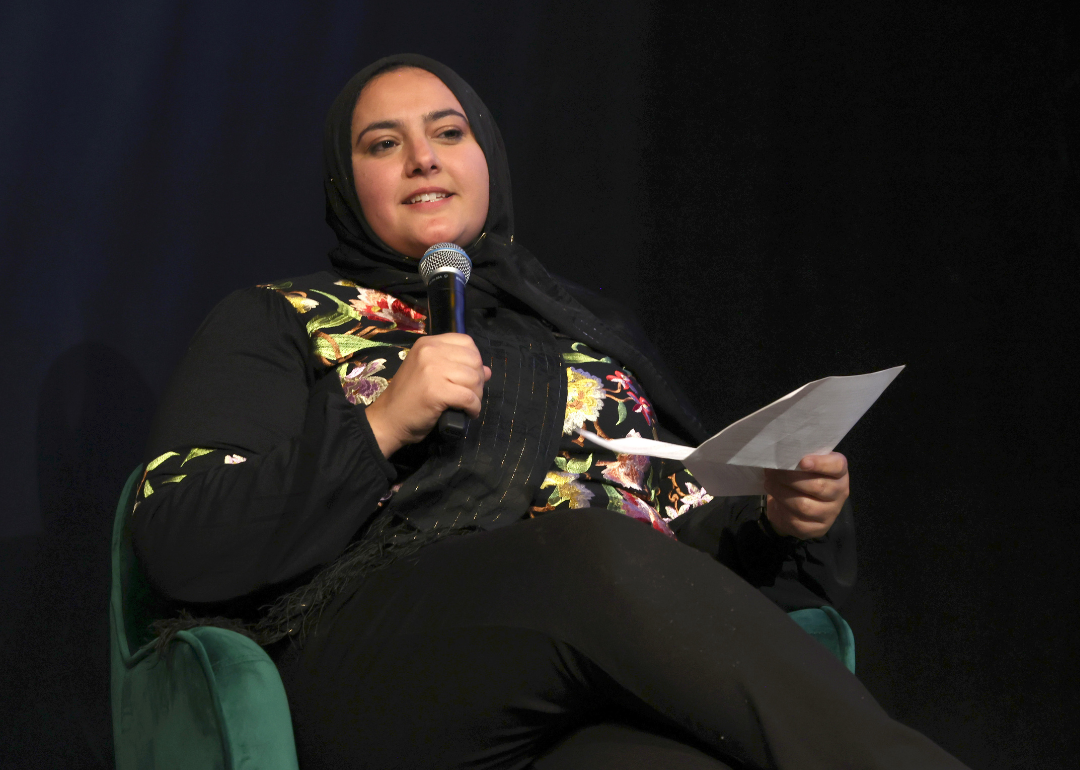 Robin Marchant // Getty Images
Iman Zawahry
Recently picked up by Sony Pictures for global distribution, Zawahry's "Americanish" is a rom-com set in Queens about a Pakistani American family and the tensions that arise as two sisters and their cousin's careers and love lives have to contend with their family's traditional values and practices. Zawahry told the Center for Asian American Media, after her film debuted at their 2021 festival, "I wanted to make movies that were just really great stories that made you feel good—and I wanted Muslim women to lead them." It won the Best Narrative Audience Award at CAAMFest and honors at other film festivals.
Before "Americanish," her entertaining shorts "UnderCover" (2010) and "The Cape" (2009) also featured Muslim American women in lead roles. Her latest is the animated short "I Am from Palestine" (2023) about a school girl navigating her two cultures.
Data reporting by Lucas Hicks. Story editing by Cynthia Rebolledo. Copy editing by Tim Bruns. Photo selection by Elizabeth Ciano.