After months of anticipation by tens of thousands of teams worldwide, Supernatural actor Misha Collins made a surprise announcement of the winners of the 2019 Greatest International Scavenger Hunt (GISH) on Dec. 3 at the Vancouver Art Gallery.
Team Brown (Trench) Coats, a team made up of family and friends, and based in Tsawwassen, was announced as this year's winners, but not without some pre-announcement drama.
The team was told to come to the Vancouver Art Gallery lobby with specific items – clothespins, an inflatable beach ball, and a banana. One member had to wear a tinfoil hat.  Once there, they would receive instructions for one last task. Hints were given that they were runners up and would have to compete in a final challenge.
The team took this challenge just as seriously as they took all of the 223 tasks they completed during GISH week. They showed up with cars full of items they might need to win, including a banana costume, a Stormtrooper outfit, two projectors, and a sewing machine.
Red Rover wedding at Winskill Park.
Instead, Collins appeared and announced that they had won a trip to Laos for the entire team of 15.
"After being one of the runners up last year, we went into this year truly believing that we could win, but then we had four months to wait for results, which gave us lots of time to second guess how we could have done better on pretty much everything," said team captain Sharon Sutherland. "Actually finding out we won, especially after being told we still had to compete one more time, was a bit surreal. We've been told we looked really calm in the video of the winners' announcement, but we're really all trying to switch gears from trying to prepare for some incredibly weird challenge, to feeling the excitement that we are really all going to Laos."
Team Brown (Trench) Coats is unusual amongst competitive GISH teams. Most competitive teams have members from across the world to help meet challenges that can be in all kinds of specific locations. The Tsawwassen team knew they couldn't compete the same way those teams do, so instead focused on the unusual advantages they have of knowing each other very well, and being able to gather together for large group photos and videos.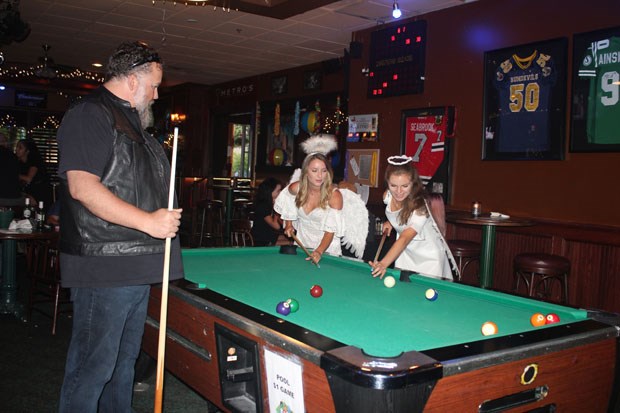 They made the most of an incredibly supportive local community. You may have seen them between July 27 and Aug. 3 as they raced about trying to complete as many tasks as possible. They were incredibly lucky to have the help of a wide range of local organizations and businesses, including Delta Fire and Rescue, Delta Hospital, Tommy's Guns Barbershop, McDonalds (Tsawwassen), Nature's Design Dental, A Smile Dental Clinic, Deas Island Dance, Rose & Crown Pub & Grill, Starbucks (56th Street), Synergy Hair & Beauty, Thrifty Foods, Tsawwassen Library, Tsawwassen Mills Shopping Centre, Spencer's, Wexford Retirement Community, and Winskill Aquatic Centre.
South Deltans on the winning team included: Rowan Meredith, Darsey Meredith, Sharon Sutherland, Mark Meredith, Dan Burnett, Monica Burnett, Maddie Burnett, Kelsey Smith, and Emily Garland, plus Delta Secondary grad Lori Van Niekerk. They are joined in Tsawwassen for GISH week by Wendy Lakusta (White Rock), Amanda Semenoff (New Westminster), Christine Baron (Coquitlam), Sean Burnett (Victoria), and Emily Martin (Seattle).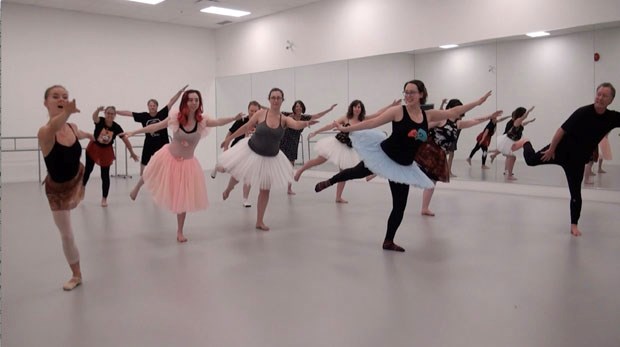 "GISH was one of the most challenging things we've ever done," added Sutherland. "Each of the 227 tasks has so many moving parts. You are trying to confirm that you have 50 people to show up for a last-minute wedding with enough willing to play soccer in business suits afterwards, while also trying to find someone who will lend you a Garfield phone, a food truck, and a paddleboard. I can't imagine anything that involves more multi-tasking, team communication, and willingness to give up sleep."