The Big Lebowski (A Dude Chilling Park Fundraiser) at the Rio
This fundraiser screening brings two worlds together: The Dude himself and the "Dude" of Dude Chilling Park. Take in a big-screen showing of the Coen brothers' classic and support a great cause. The Rio Theatre and the Vancouver Art House Society will donate 20 per cent of proceeds to help return the beloved "Dude" sculpture to East Vancouver's Dude Chilling Park.
When: April 18. Doors at 6 p.m., movie at 6:30 p.m.
Where: The Rio Theatre, 1660 East Broadway
Make It! Vancouver

 

 
More than 200 artisans will be on hand with their wares at this popular annual shopping event. Look for accessories, jewelry, clothing, art, home decor, food, children's items and lots of other beautifully crafted goods. Food trucks will be on site, and there's a beer garden for the 19+ crowd to enjoy, too.
When: April 19-21
Where:  P.N.E. Forum, 2901 East Hastings St.
Vancouver Tattoo and Culture Show
Those who think about body ink will want to check out the 11th annual Tattoo and Culture Show. Mingle with vendors and artists and enjoy entertainment and the chance to hang out with fellow tattoo enthusiasts.
When: April 19-21
Where: Vancouver Convention Centre East at Canada Place, Hall C
Delhi 2 Dublin at the Commodore Ballroom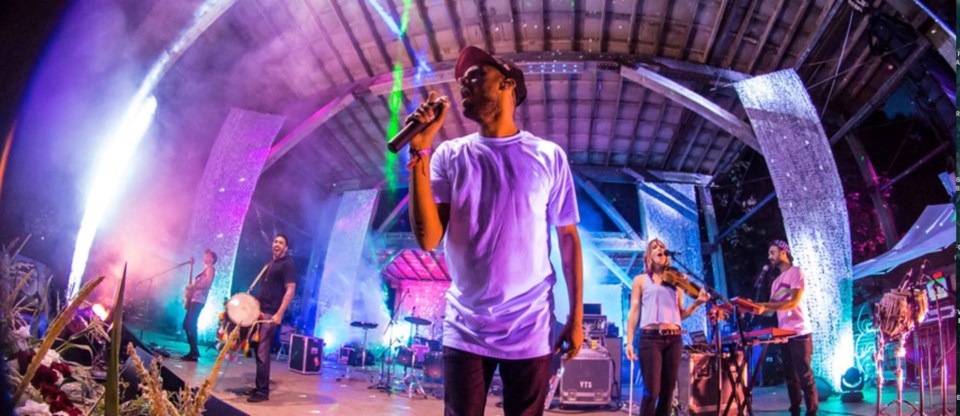 Take a deep dive into the immersive and exciting experience of catching Delhi 2 Dublin live on stage, with opening support from Tonye and Kid Kang. D2D is described as a band that "connects roots to future," making use of a meld of traditional Indian instruments, fiddle, electric guitar and electronica, with Punjabi-English vocals. 19+ only.
When: April 20. Doors 8 p.m., show 9:30 p.m.
Where: The Commodore Ballroom, 868 Granville St.
CIEL Shoppe
Want to support emerging local businesses in the fashion, beauty and lifestyle sectors? Check out this boutique-style event hosted by CIEL Creative Marketing. CIEL Shoppe is bringing together six local brands for an intimate two-day pop-up shopping experience.
When: April 20-21
Where: Little Mountain Shop, 4386 Main St.
For more events, go to vancouverisawesome.com.