A number of new tenants have been confirmed at the Tsawwassen Commons outdoor shopping mall.
Novy Cheema, associate director of real estate for Gracorp Capital Advisors Inc. said Vacuum Works will be occupying a space located two doors down from Meraki Therapeutics.
As well, Enterprise Rental Car has been secured. They will be located at the end of the building that is occupied by Kal-Tire just across from the Shell gas station, he said.
Cheema said he had no comment on the recent announced closure of Big Kahuna Dog, but he did provide comment on two other eateries.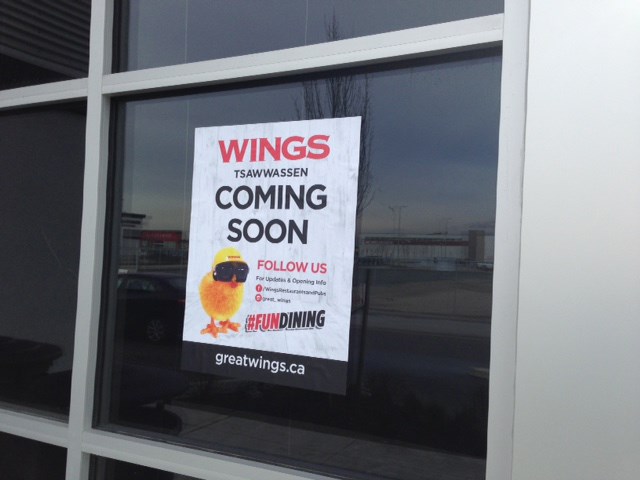 He said De Dutch Pannekoek House, which has been confirmed to open beside Mucho Burrito has finally started working on their tenant improvements, while Wing's Taphouse will soon be located in the former SMK Smokery + Bar.
Anchored by Walmart, Canadian Tire, Rona and others, the 100-store mall on Tsawwassen First Nation land was expected to open in October 2016 in conjunction with the adjacent 200-store Tsawwassen Mills, but a slower than anticipated retail market stalled construction.
Once fully complete, Tsawwassen Commons will be a 550,000-square-foot open air shopping centre.