He never really gave politics much thought but now he's become the outspoken voice for Delta South.
Chosen as the Optimist's Newsmaker of the Year, Ian Paton has lived here his entire life, a busy farmer and auctioneer who knows the community like the back of his hand.
Always making sure people know he's just a farm boy from Ladner, and darn proud of it, Paton first dipped his toe in the political waters in 2010 when he ran in a municipal by-election for a Delta council seat left vacant by the sudden passing of George Hawksworth.
A Delta Secondary grad, Paton says it took some convincing but he's glad he did it, finding his time on council productive and rewarding. He's taken a straight forward, home-spun approach on the issues, cutting through the usual political jargon. He also makes sure he's the voice for the farming community.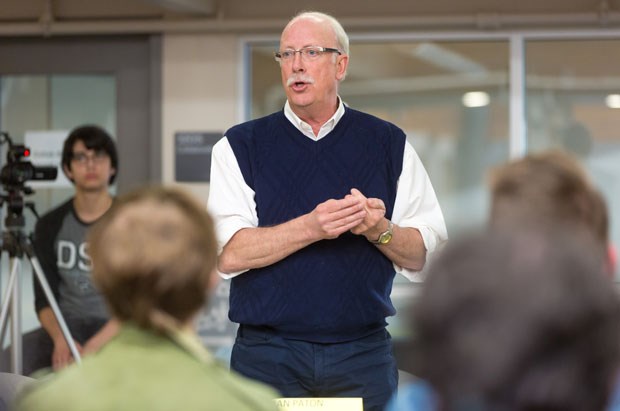 When he was approached to run for the Liberals in Delta South in May's provincial election, he saw it as an opportunity to take back the long-held right-of-centre riding that had elected outspoken independent MLA Vicki Huntington for two terms.
"I was approached by people in the B.C. Liberal Party who said I'd be a perfect fit to win back the riding. I thought it was exciting, I never really thought about getting into politics but I decided to take the next step.
"I thought it was a good step for someone like myself who knows the area very well and it turned out really well. I think there's a lot of people in Ladner and Tsawwassen that have conservative and liberal backgrounds and we're kind of like a coalition that caters to both, so I think it worked out very well for everyone."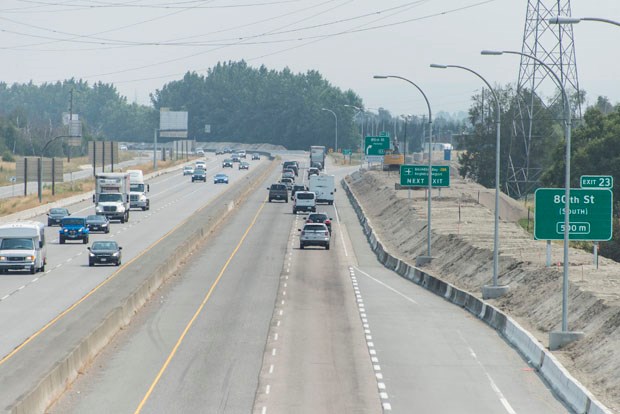 Huntington, who didn't seek a third term, was a popular choice for local voters who wanted an advocate for their community, something not lost on Paton who campaigned on a promise to speak up for the riding, even if it meant going against his own party. He won handily, more than 4,600 votes clear of the second place finisher, independent Nicholas Wong.
The celebration was short-lived, though, as Paton's party found itself in a precarious position, one seat short of a majority government. The Greens, who won three seats, soon threw their support behind the New Democrats to send the Liberals to the opposition side of the legislature.
"We were disappointed moving to the other side and being the opposition but I am surrounded by extremely intelligent people in our party. We've got people who are doctors, lawyers, business owners, it's a very impressive group and I can go to all sorts of party resources. I think in some respects it's a very good learning situation for me to be in. The fact that I've been on so many occasions asked by my party to get up and speak during question period about the things they know I'm pretty passionate about, whether it's about agricultural issues or the new bridge that was put on hold, means a lot," he says.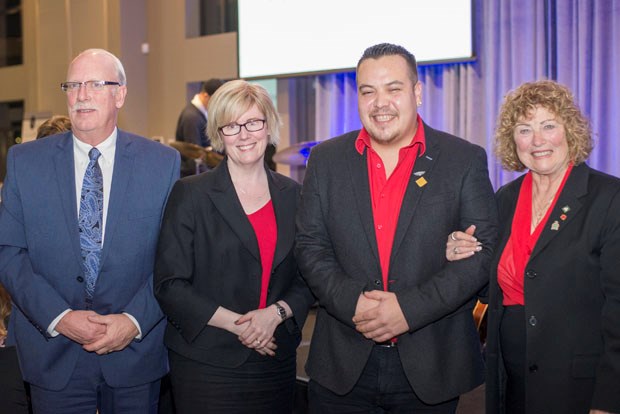 "I think I've shown on Delta council I can work with people to get things done. I've actually befriended some of the NDP ministers that have allowed me to have private meetings, say with (health minister) Adrian Dix. I think it's a quality I have to be able to get together and still get things done for the people of Delta South. Even though I'm in opposition, I can work with the NDP party when I have to."
Paton, who still sits on Delta council for the time being in order not to force a by-election, doesn't think much of the Greens and how leader Andrew Weaver changed the political landscape.
"We basically won the election. We got more seats than the other (NDP) party, we got a higher percentage of votes than the other party... I thought the Greens, if they had any sort of conscience, would stay as they were as the third party and they could make decisions at any given time with us or the NDP, but they decided to be a Green-NDP party.
"If I was a Green party member, I'd be extremely disappointed that the same party that went out and knocked on doors suddenly joined the NDP. Those who voted Green didn't expect to be voting for the NDP, but that's how they're living together. They kept saying how they really want to work across party lines but if they want to show how a coalition of three different parties can work together, they didn't. Never, not once, they supported any of our amendments. Every single time they voted on bills and amendments, they voted NDP. They proved themselves totally wrong."
In the months following the election, Paton has been one of the more outspoken members of the opposition, particularly when it comes to the stalled George Massey Tunnel Replacement Project, joining the City of Delta, which has been pushing to save the 10-lane bridge despite opposition from other Metro Vancouver cities.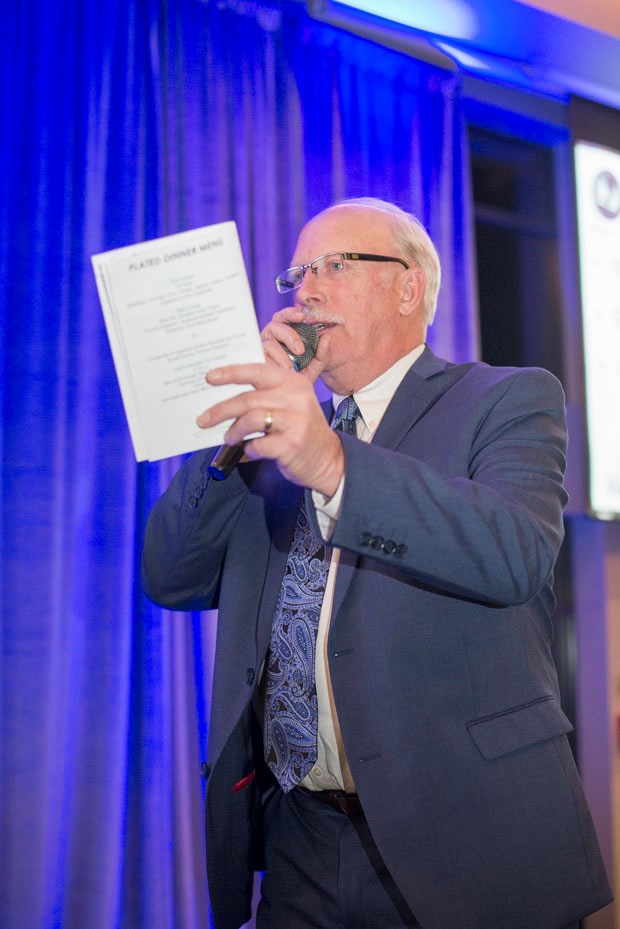 In September, the Ministry of Transportation announced it was suspending construction of the controversial $3.5-billion project in order for a third-party review to take place, which will include a look at potential alternatives.
"The review will focus on what level of improvement is needed in the context of regional and provincial planning, growth and vision, as well as which option would be best for the corridor, be it the proposed 10-lane bridge, a smaller bridge or tunnel," the ministry stated at the time.
Work on the previous Liberal government's mega project had just begun prior to the election. The bridge was scheduled for completion in 2022, however now that the NDP has halted work, it's unclear when a bridge, or different crossing, would be constructed, if something is built at all. The consultant who will undertake the review has been hired but it will be months before a report is presented.
Paton, meanwhile, continues to champion the project, having unveiled three signs and a digital billboard at the south end of the tunnel that calls on Premier John Horgan to get on with building the bridge. He said he's received an outpouring of calls and emails from frustrated commuters across the Lower Mainland.
"The B.C Liberals in 16 years of power, I think, have come up with some great infrastructure projects, creating jobs in this province, trying to improve our transportation system, trying to improve green, sustainable power for the next 100 years. They can't bring themselves to support projects that the Liberal Party has started. Horgan had to practically hold his nose when he said he'd go ahead with Site C (dam). I'm saying, quit acting like you're in Grade 7 and get on with the bridge. Frankly, I don't give a damn if you paint the thing orange and call it the John Horgan Bridge.
"I'm talking about being non-partisan and let's just do the right thing for South Surrey, Delta, White Rock and the people of Langley.
"Here's the problem, the budget for 2018 is going to come out in February and I can almost guarantee you there's going to be no sign of money for this bridge. So, you're going to be lined up from here to White Rock in the year 2025 because that tunnel is going to be sitting there with no change, no improvement."
Paton also warned, "We had predicted a cost of $3.5 billion and it's not just the new bridge, it's all about widening Highway 99, It's about these new interchanges, HOV lanes, transit lanes, light rail on the bridge one day to come across. The successful bid came in $900 million under what we'd thought it would be, so there's a great savings there, but now they've thrown that out the window."
Saying it's an unacceptable delay for those who travel through the tunnel every day, Paton describes the review as redundant.
Another issue the first-term MLA is focusing on is what the new government might have planned for the province's Agricultural Land Reserve. Paton, who's the opposition joint agriculture critic, said regional panels should remain for the Agricultural Land Commission because they have important local knowledge.
He also noted farmers need the opportunity to pursue other economic activity, especially those outside southern B.C. who have shorter growing seasons and need to supplement their incomes.
"When you're farming in Arizona or California or Mexico, you're farming 12 months out of the year. Up here, guys for months are sitting, looking out the window at the rain, so they're struggling to make a living out of farming. Why shouldn't they supplement their income with some sort of added revenue?" he asked in a recent interview.
Paton's dad, Ian Paton Sr., was also a strong advocate for the farming community. He said his dad, who for a time was chair of the land commission, was also asked to run politically but was so busy he never had the time.