It's a future just around the corner for homeowners.
TELUS has been showing off the cool gizmos, many still in the concept stage, which can become reality once its ultra-high-speed fibre optic network is installed for most homes and businesses. The company claims it's among the most advanced communications infrastructure available today, enabling residents to immediately take advantage of faster Internet speeds of at least 150 megabits per second, while businesses, schools, health care providers and other institutions can access even more speed and capacity.
The company has a "Future Home" at the Tsawwassen Mills mall which shows some the futuristic household technology that can be enabled with the PureFibre network.
TELUS has been working on the installation project throughout the province, expecting to be largely completed in Delta this September.
The demonstration home has the various futuristic "hubs" that could be part of everyday life. The devices include facial recognition to allow one inside, as well as interior touch screen monitors notifying parents when their kids are coming home, rescheduling missed packaged deliveries, knowing when you need to buy more milk, having your heart rate and cholesterol checked, exercising with others around the world in real-time or consulting your physician, as well as having high-definition wall art that's constantly moving and changing. Home monitoring sensors and cameras will allow a homeowner to remotely check on their children, pets and even your plants with a smartphone.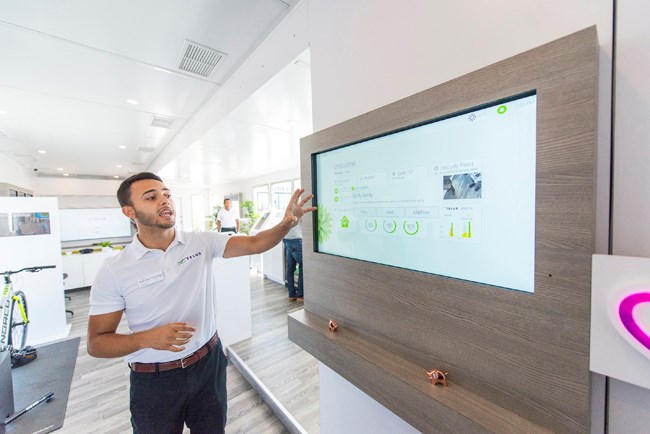 One of the touch screen hubs as soon as you get inside will allow you to quickly do various tasks such as checking home security feeds, checking for missed messages or kids letting their parents know they're home.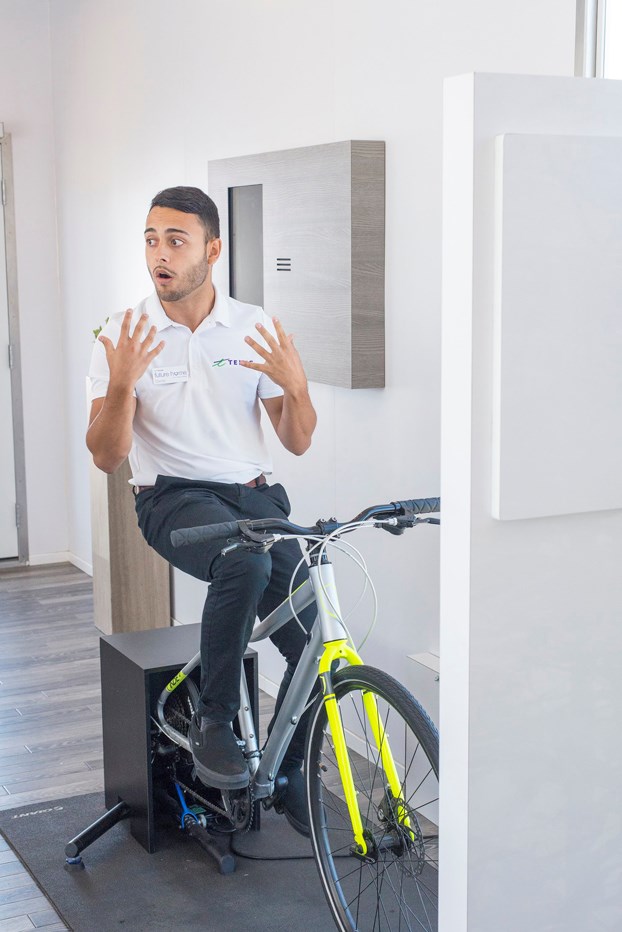 An exercise bike that can enable you to cycle in various high-def road scenes with others in real-time around the world or interact with a personal trainer.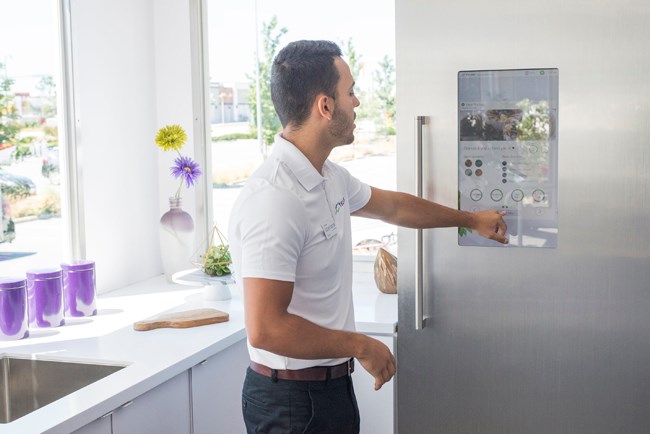 An advanced smart fridge" will let you know what you're running low on or give you recipe ideas based on what's in your fridge, as well as let you know how many calories you'd be consuming.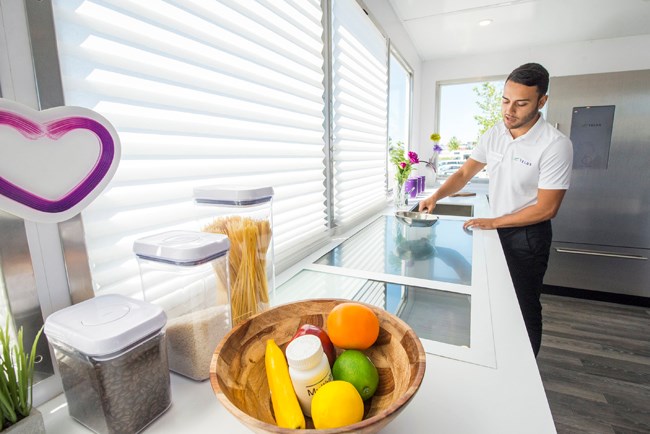 An induction "smart stove" has a screen on top that will let you know everything you need to prepare your meal, while a UV ray will self-clean the unit. Next to that is a nutritional scanner that can do things like help you with meal preparations or tell you how many vitamins you have left in a bottle, all made possible with a fast enough network.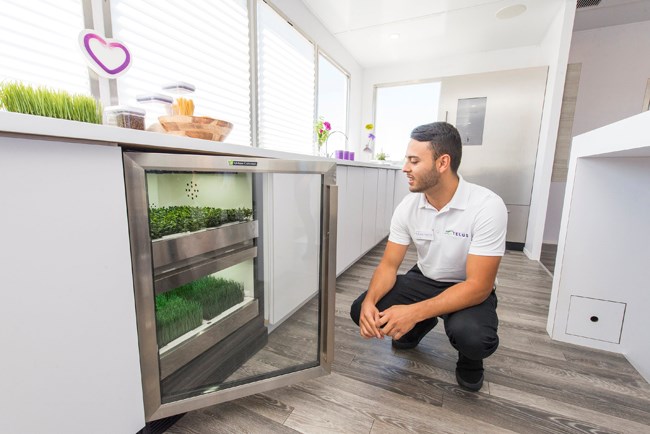 An urban cultivator will let you grow fresh produce without soil.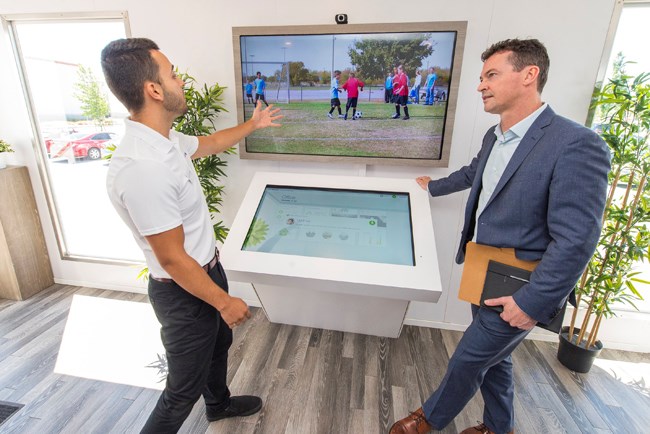 A health scanner will let you know how your vitals such as heart rate, as well as cholesterol and other levels are doing, while a home office hub can let you do things such as consult your doctor, who went over your health results, in real-time.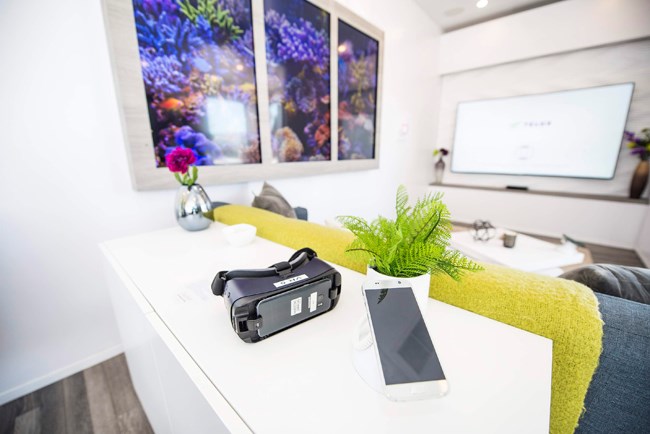 A high definition art wall can show different scenes around the world to bring wall to life.
The demonstration home will be open daily from 11 a.m. to 7 p.m. until Sunday, July 15 at Tsawwassen Mills, outside Entry 5.
For more information visit: https://fibre.telus.com/futurehome/
Photos by Adrian MacNair