The final report on the 2020 Homeless Count in Metro Vancouver was released this week.
That report includes additional data on a number of demographic and other factors from a preliminary report of the count, which took place on the evening of March 3rd and throughout the day on March 4th.
It took place approximately two weeks before the provincial government declared a state of emergency due to COVID-19.
A news release notes that while the implementation of the count was not significantly affected, it is important to note that the final report offers a baseline understanding of homelessness prior to the pandemic, and contains information that may no longer adequately reflect the state of homelessness in the region.
A total of 3,634 people were identified as experiencing homelessness in the Metro Vancouver region during the 2020 count, the report notes.
The largest numbers of people experiencing homelessness were found in Vancouver (2,095), Surrey (644) and Langley (209).
Across the region, there were 29 more people counted this year compared to the 2017 homeless count, representing a change of less than one per cent, suggesting regional homelessness remained somewhat consistent prior to the pandemic.
Among the findings this year, the general social, demographic profile of those experiencing homelessness may be shifting with more seniors 55 and over and fewer youth 24 and under found to be experiencing homelessness when compared to the count in 2017.
Seniors represented 24 per cent of the homeless population overall, up from 22 per cent three years ago, while 11 per cent in 2020 were youth, down from 16 per cent in 2017.
The findings note that, however, it is also possible youth homelessness can be more hidden, with more youth "couch-surfing" or relying on friends.
It is also worth noting that youth represent an important sub-group within the homeless population who have been most impacted by the pandemic, and that the information collected at the time of the count does not accurately reflect their current situation.
Among the other findings in the report, at 34 per cent, Indigenous/Aboriginal people continue to represent about one-third of the homeless population in the region.
This is the highest proportion reported to date in a regional count and constitutes a very strong over-representation compared to the total population.
This year's report found that six communities saw a decrease in homelessness from the 2017 count including Delta, which had two fewer. The report identified 17 individuals in Delta experiencing homelessness this year, including nine unsheltered.
Meanwhile, the category of sheltered homelessness includes people who stayed in emergency shelters, transition houses for women fleeing abuse, and safe houses for youth.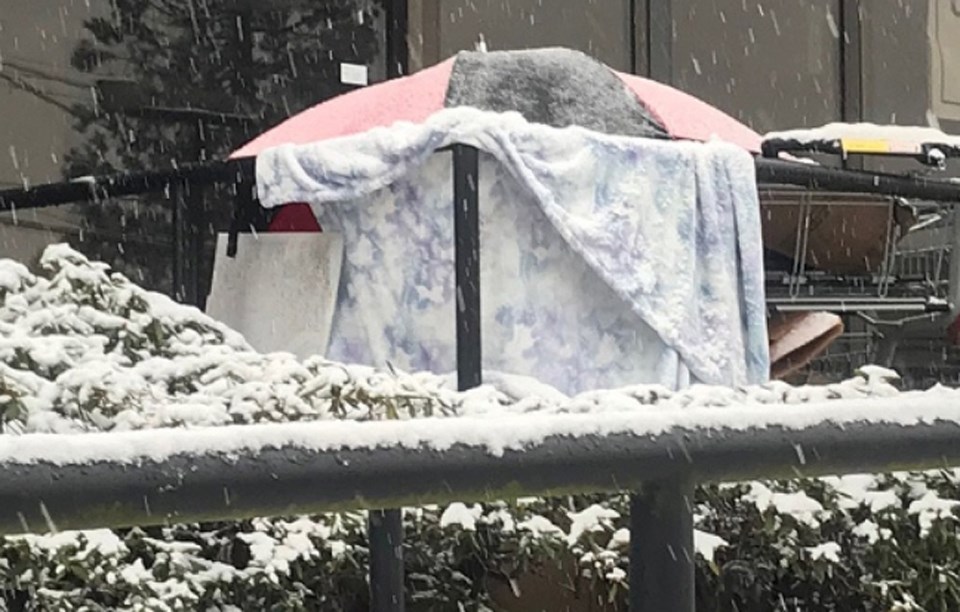 The final report on the 2020 homeless count also includes data on individuals' first experiences of homelessness, sources of income, gender, sexual orientation and more. Data is also broken down into sheltered and unsheltered categories.
The sheltered category also includes people with "no fixed address" who stayed in jails and health or detox facilities on the night of the count.
The report notes the majority of communities saw a decrease in sheltered homelessness compared to 2017, with the exceptions of Burnaby (85 more individuals), Surrey (72), Richmond (19) and Delta (8).
As far as Indigenous respondents in the region, the report found Indigenous people are not only more likely to be homeless when compared to non-Indigenous people, but Indigenous people are also more likely to be unsheltered compared to non-Indigenous people.
The report found four were living in unsheltered conditions in Delta.
Delta's current Social Profile, written in 2017, notes staff estimated that, as of September 2016, there were between 25 and 35 unsheltered homeless residing in Delta, although it was also important to remember that there were also those who, for many reasons, were not noticed.
That profile noted that up to 10 homeless individuals were identified on Annacis Island, located either beneath the Alex Fraser Bridge or living in cars randomly parked throughout the island, as well as Tilbury.
Many of Delta's unsheltered homeless frequent libraries, the New Westminster casino and local fast food restaurants to access washroom or cleaning facilities or to simply rest indoors, the profile noted, adding that establishments that are open 24 hours see a large number of people arrive after 9 p.m. who remain throughout the night.
Couch surfing consists predominantly of youth transitioning out of care or no longer permitted to live at home.
The profile added those individuals may be on a waiting list for services at other shelters or in the process of receiving help to find long-term housing.
Conducted by volunteers, the 2020 Homeless Count in Metro Vancouver was a community-driven initiative of the Reaching Home Designated and Indigenous Community Entity, Lu'ma Native Housing Society, in partnership with Vancity Community Foundation, together with the Community Advisory Boards and the Council of Community Homelessness Tables.
The count was conducted by the BC Non-Profit Housing Association and funded in part by the Government of Canada's Reaching Home: Canada's Homelessness Strategy.
To view the full report, visit:  https://www.vancitycommunityfoundation.ca/initiatives/2020-homeless-count