It's certainly a good place to practice social distancing.
The huge Tsawwassen Mills complex as of yesterday afternoon continued to be open but almost every business in the mall was closed, choosing to do so due to the coronavirus situation.
The seating area with the televisions were broadcasting the latest national news on the pandemic while the background shopping music continued playing.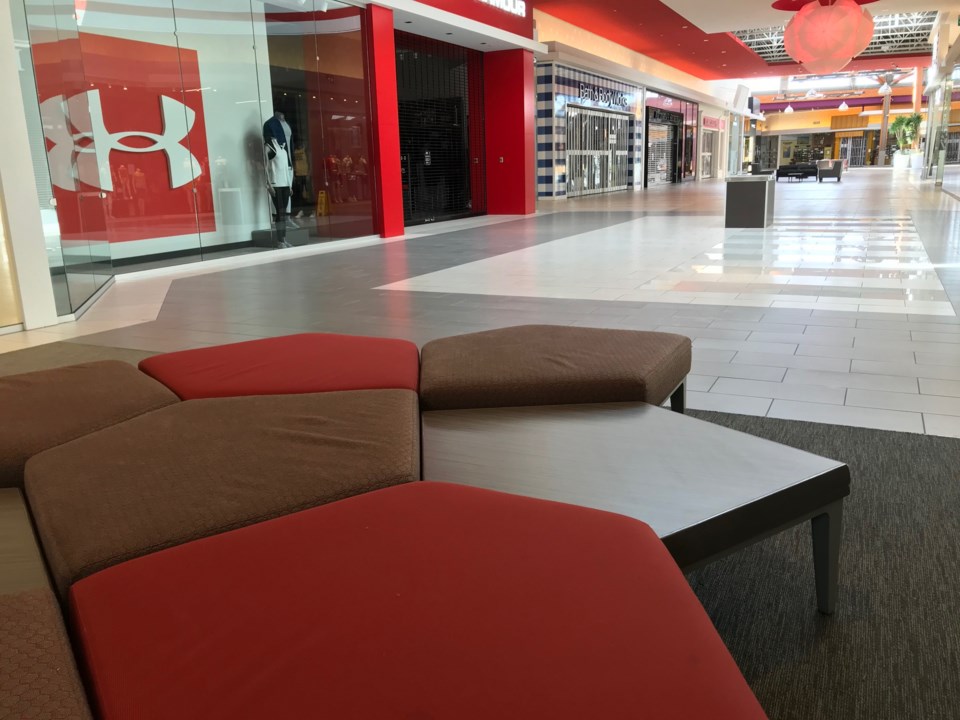 However, there was no one in the mall, which already had reduced hours, expect a few security guards and other employees.
The eerie, ghost-mall feel is being seen in commercial areas across Delta as well as Canada as businesses big and small are feeling the impacts.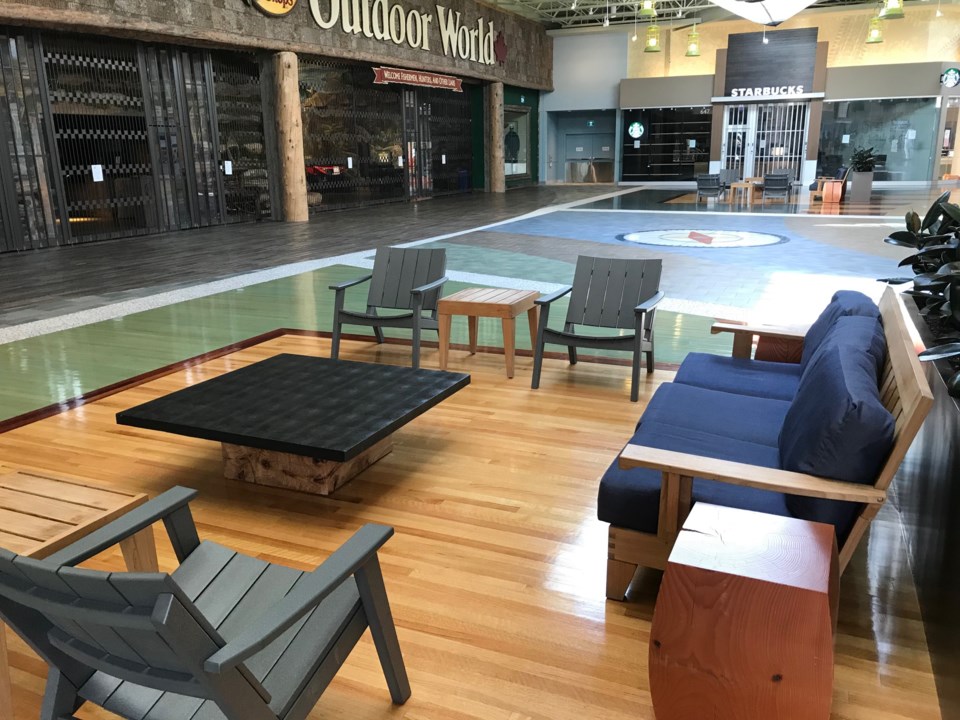 The Canadian Federation of Independent Business is concerned the crisis will see businesses unable to pay their commercial leases and has called on government to step in and provide more financial assistance.
The only business operating at the Mills Thursday were Bass Pro Shops (entrance only from the outside doors) South Street Burger and the Dollarama.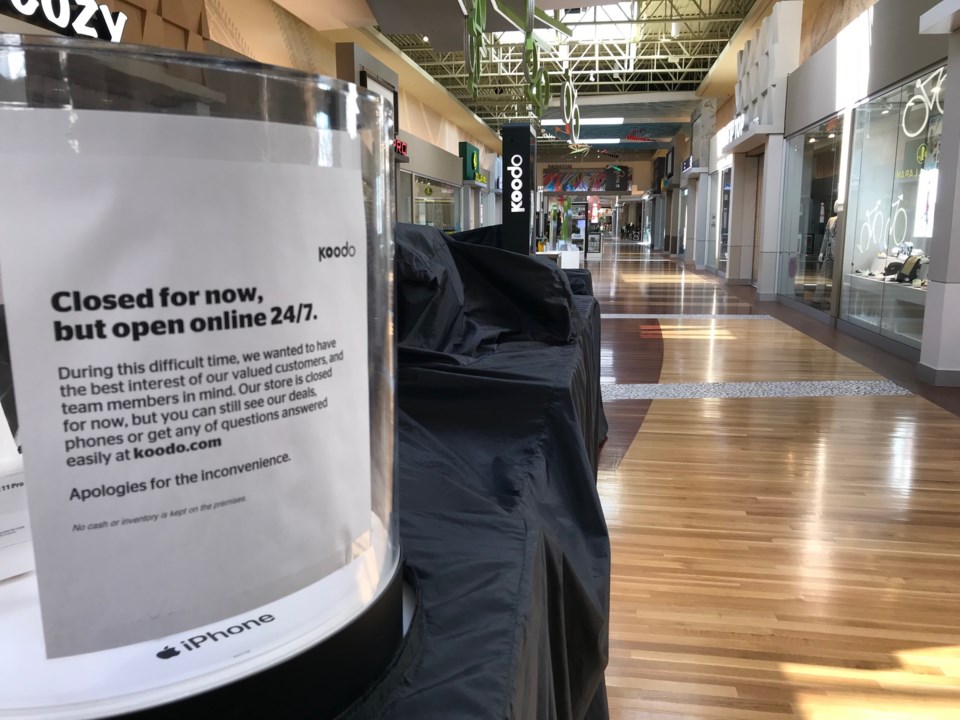 Even the food court vendors and the Tim Hortons were closed.
Restaurants Canada estimates that 800,000 food service jobs have already been lost nationwide due to COVID-19, which works out about 121,500 just in British Columbia alone, and they might not return if current conditions continue.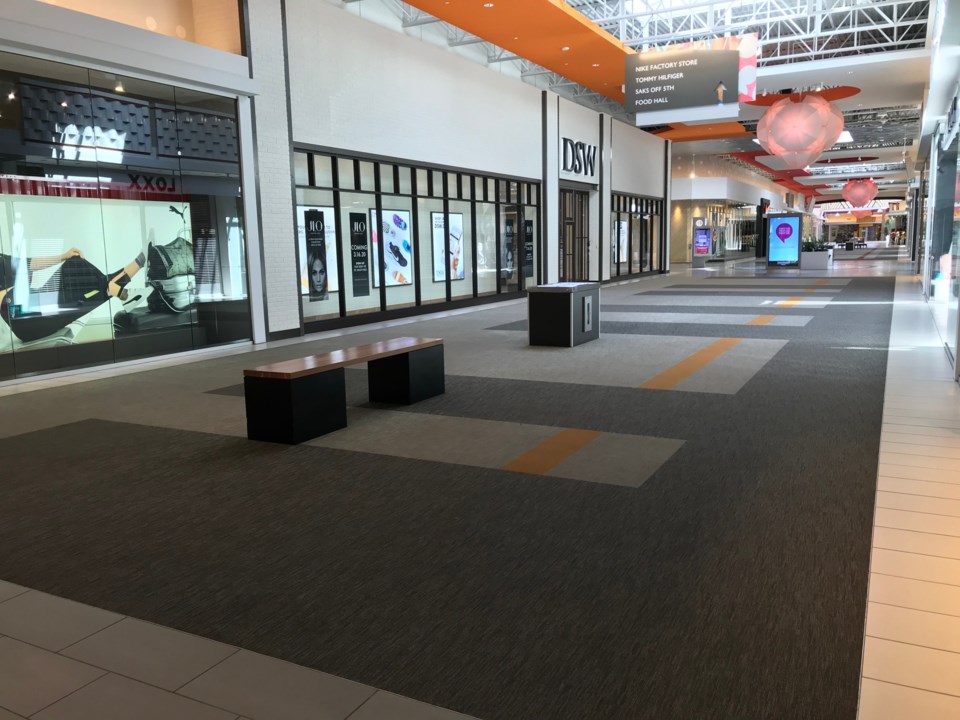 With restaurants now struggling to pay rent and other bills due in April, the national association said it has conducted a survey to shed light on the state of the industry.
Responses from foodservice operators across the country have revealed four out of five restaurants have laid off employees since March 1.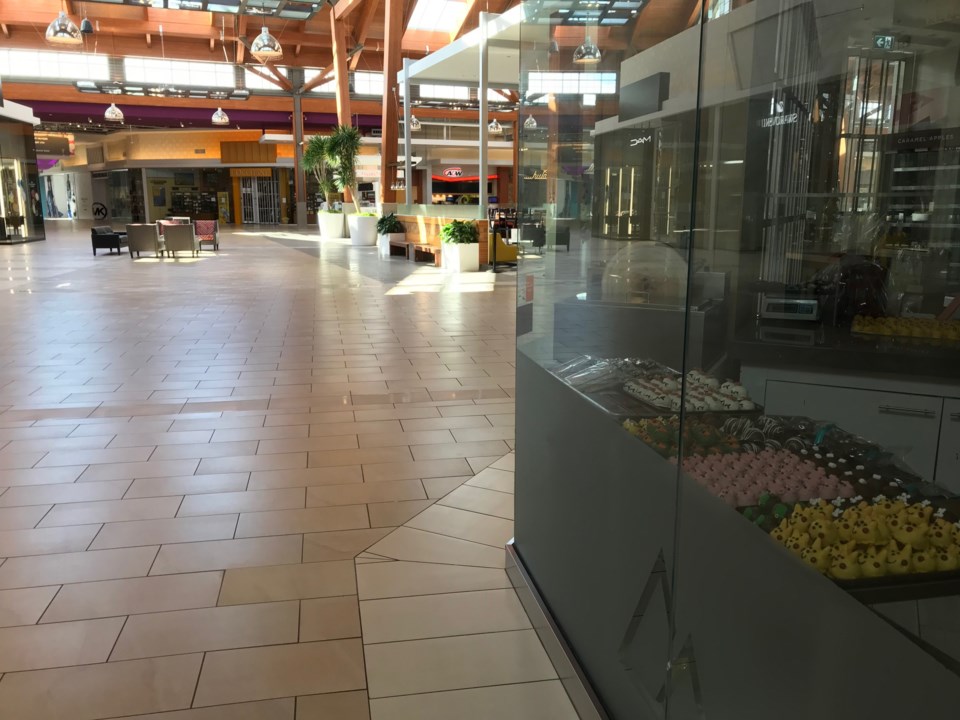 The survey also found seven out of 10 food service operators will further cut back on staff hours or lay off more employees if conditions do not improve and nearly one out of 10 restaurants have already closed permanently with another 18 per cent to permanently close within a month,
"Not only was our industry among the first to feel the impacts of COVID-19, we've been one of the hardest hit so far, with nearly two thirds of our workforce now lost," said Shanna Munro, Restaurants Canada president and CEO in a news release.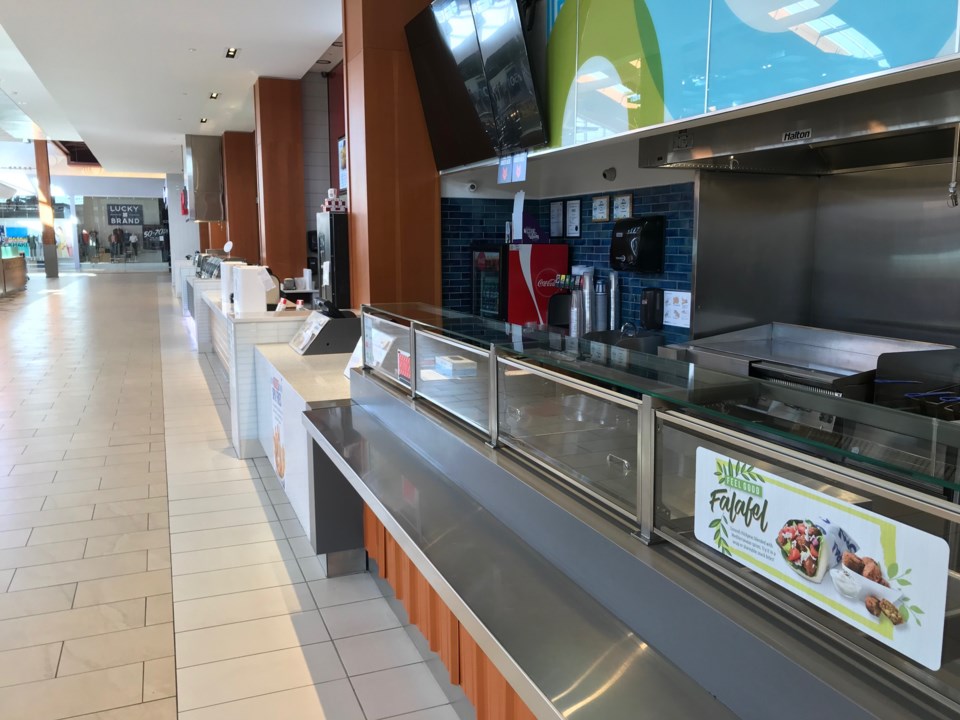 "In our 75 years of existence as Canada's national foodservice association, these are by far the worst numbers we have ever seen."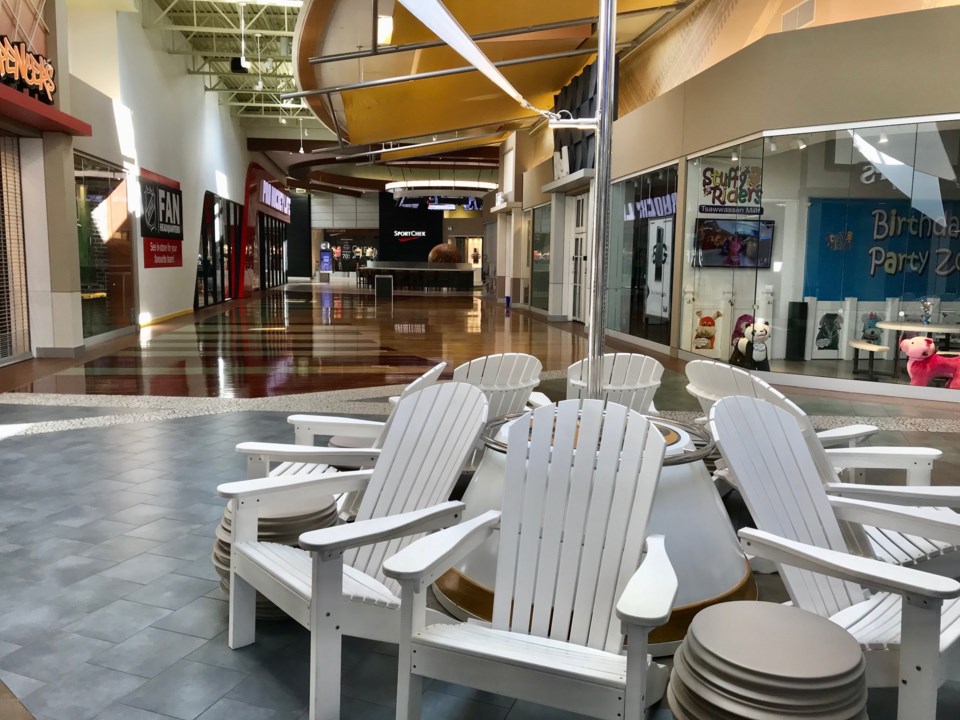 The number of people worldwide infected by the virus has now reached over one million cases.