A longtime Lower Mainland youth coach convicted of voyeurism has been through enough, thanks to false information put out by police and spread by the media, and should get a conditional discharge, his lawyer says.
Randy Downes, 61, was a youth hockey and baseball coach in Coquitlam, Burnaby, New Westminster and other Metro Vancouver cities for about 30 years.
He was found guilty of two counts of voyeurism in June for secretly taking photos of two young players in locker rooms in their underwear without their knowledge.
'Position of trust'
At a sentencing hearing Friday, Crown prosecutor Gail Barnes argued he should be given a one-day jail sentence and three years of probation with strict conditions.
She noted Downes' offences involved young people – aged 12 and 13 – over whom he held a position of trust.
Calling for strict probation conditions that would limit his contact with children and ban him from places where they might be, Barnes said Downes appeared to minimize his guilt and the effect his actions had on the boys.
Citing a psychiatric report, Barnes said Downes came off as "disappointed, angry and bitter" and not "remorseful, ashamed or sorry."
"The accused tended to be fairly self-congratulatory about all the good things he did for kids that he was coaching," Barnes said. "That may well be true, except that it certainly in no way condones or excuses or makes any less repugnant what he ultimately did in taking pictures."
Inaccurate information
But Downes' lawyer, Glen Orris, argued a conditional discharge and between six months and one year of probation would be more appropriate under the circumstances.
He also argued against many of the conditions Barnes recommended, saying they implied he was a sex offender and a danger to the public, even though he has not been convicted of a sexual offence.
Orris brushed aside the idea Downes lacked remorse and spent nearly an hour going over police press releases and news stories that had publicized sensational and inaccurate information about the case starting in October 2016, after Downes' arrest.
"When Mr. Downes says that he was angry and upset with his situation, in my submission, he had a right to be so," Orris said.
Downes had originally been charged with four counts of making child pornography, one count of possession of child pornography and four counts of voyeurism.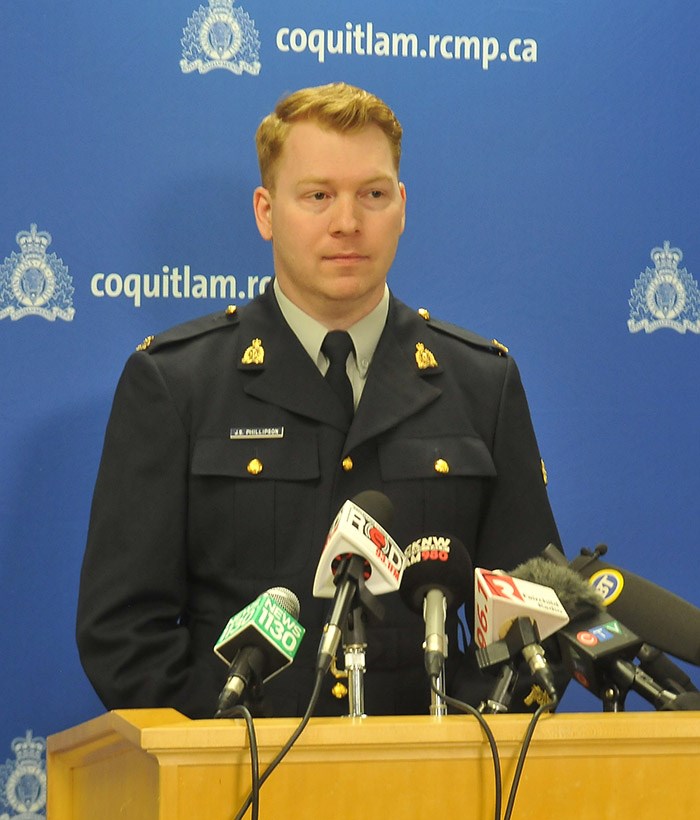 Coquitlam RCMP published his mug shot and said police had searched his house and "seized digital evidence which contained images of children that met the criteria for voyeurism and child pornography as set out in the Criminal Code."
"That was their statement," Orris said. "It wasn't 'we allege meets the criteria' or 'we say it does' or 'we believe it does' – 'It does.' "
But that statement, repeated in numerous news stories, was later revealed to be false.
Not a single image meeting the criteria for child pornography had, in fact, been found, according to a judge who threw out the child pornography charges after a preliminary hearing.
Listing the criminal charges against Downes, Coquitlam RCMP had also defined voyeurism as images taken secretly "for a sexual purpose."
But that was not the section of the Criminal Code Downes was convicted under, Orris pointed out.
Downes was guilty of voyeurism because the photos he took violated the boys' privacy, B.C. Supreme Court Justice Heather MacNaughton ruled.
The boys were not nude, but they were in a place where they could reasonably have been expected to be nude, she found.
'Extraordinary' circumstances
Orris agreed with Barnes that denunciation and deterrence were the most important considerations in Downes' sentencing, but Orris said Downes' experiences since his arrest could be considered a major deterrent in themselves.
Orris said Downes' successful 30-year coaching career and his business as a youth photographer has been destroyed; he has been "harassed" by police while out on bail; he was assaulted while he was in jail for a bail breach he was later acquitted of; and he has been misrepresented in the press.
Orris argued a suspended sentence would be reasonable under normal circumstances but that the "extraordinary" circumstances of Downes' case gave MacNaughton leeway to lower the sentence to a conditional discharge and a short term of probation.
Orris said the discharge, which would not result in a criminal record, would give Downes the chance to try to rebuild his coaching career and photography business.
Barnes, meanwhile, said the Crown was opposed to a conditional discharge "in very strenuous terms."
MacNaughton is scheduled to deliver Downes' sentence early next month.