Fraser Health is weighing in on the recent decision by the Delta Hospice Society's new board of directors to not allow Medical Assistance in Dying (MAiD) at the 10-bed Irene Thomas Hospice in Ladner.
The new board's position is at odds with the health region's policy.
A Fraser Health spokesperson told the Optimist that health region representatives met with the leadership from the Irene Thomas Hospice Thursday to discuss concerns the region has regarding the society's compliance of their contract.
"Fraser Health subsequently provided them with formal notice of the concerns," the spokesperson stated.
"We took a phased approach to the implementation of this service and, in December 2017, proceeded with the final phase of implementation in hospices and palliative care settings. We have been working closely with the Delta Hospice Society since to support them in implementing this service."
The region noted it fully supports a patient's right to receive medical assistance in dying wherever they may be, including in a hospice setting.
"We understand this is a difficult and emotional issue for some people, but it is important to consider the patient in everything we do," FHA added.
There's no word yet whether the health region would pull the approximately $1.3 million in annual funding to the hospice society, which accounts for roughly half of the
organization's operating budget, if Delta Hospice didn't offer MAiD.
Last Saturday, just a couple of days after a heated annual general meeting at Genesis Theatre that saw the election of five new board members, who are all opposed to MAiD, the newly installed directors reversed a vote taken a week prior by the previous board to allow MAiD. That move potentially puts the society on a collision course with Fraser Health.
In a letter to staff, volunteers and members, new president Angelina Ireland, a re-elected director also opposed to MAiD, said the motion was based on two independent legal opinions that MAiD is not compatible with the purposes of Delta Hospice Society as stated in its constitution.
In July 2016, the federal government passed legislation permitting MAiD. Fraser Health approved its policy later that year that mandates the service be provided in all health region owned and operated, contracted and affiliated settings.
Alex Muir with the Vancouver chapter of Dying with Dignity Canada called the new board's vote to repeal MAiD disappointing, adding his group believes Delta Hospice should be forced to abide by Fraser Health policy that MAiD be provided in all non-faith-based facilities under its jurisdiction.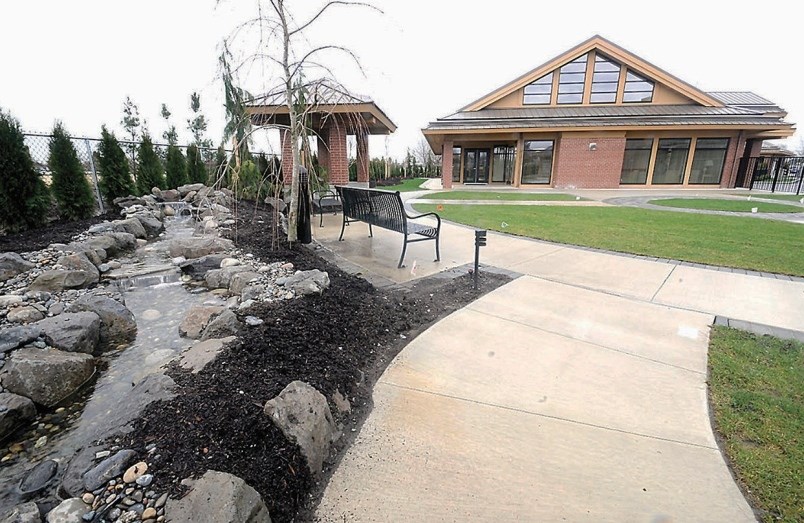 He recently wrote to Fraser Health president Jim Sinclair, stating both palliative care and assisted dying are essential options on a spectrum of care for people navigating end-of-life choices. Both have the support of an overwhelming majority of Canadians, including Delta residents, he said.
"In reality, the push for better palliative care and the legalization of MAiD are informed by the same values: treating suffering individuals with compassion, respecting their personal autonomy and recognizing their inherent worth as human beings," Muir said.
Opponents of MAiD point to a joint statement by the Canadian Hospice Palliative Care Association and Canadian Society of Palliative Care Physicians which notes it is not part of hospice palliative care and shouldn't be considered an extension.
Hospice palliative care and MAiD substantially differ in multiple areas, including philosophy, intention and approach, they say.
"Hospice palliative care does not seek to hasten death or intentionally end life. In MAiD, however, the intention is to address suffering by ending life through the administration of a lethal dose of drugs at an eligible person's request," the statement reads.
A Health Canada report released earlier this year found that since federal the legislation was passed in 2016, over 6,700 Canadians have received MAiD.