The City of Delta's annual Community Banner Contest ran from April 1 to May 31, 2020.
Updates were made to the contest's categories.
Previously, the Child and Youth category had been open to residents up to 18-years-old, making it challenging for novice artists to compete with Delta's more established teen artists, according to Delta staff.
As a result, for the 2020 contest, the Child and Youth category was separated into two: Emerging Artists for youth ages 13-to-17 and Aspiring Artists for children up to 12-years-old.
Here's a look at this year's winners, who also received honorariums.
The photo above shows work by Mary Ann Burrows in the Discover Delta category, titled We Grow Food. This category was for artists 18-years-old and above.
In her submission, she stated, "I live on 72 acres of lush farmland in East Ladner. I watch the tractors till the fields every spring turning over our rich soil preparing the earth to grow potatoes, corn, peas and more with the beautiful view of Boundary Bay and Mount Baker in the background. More than ever, this year, we value and appreciate our Delta land and that we grow food for many people."
Here's artist Milana Lobkova's work in the Delta Heritage category, titled Nature at Dawn. The category was also for artists 18 and above.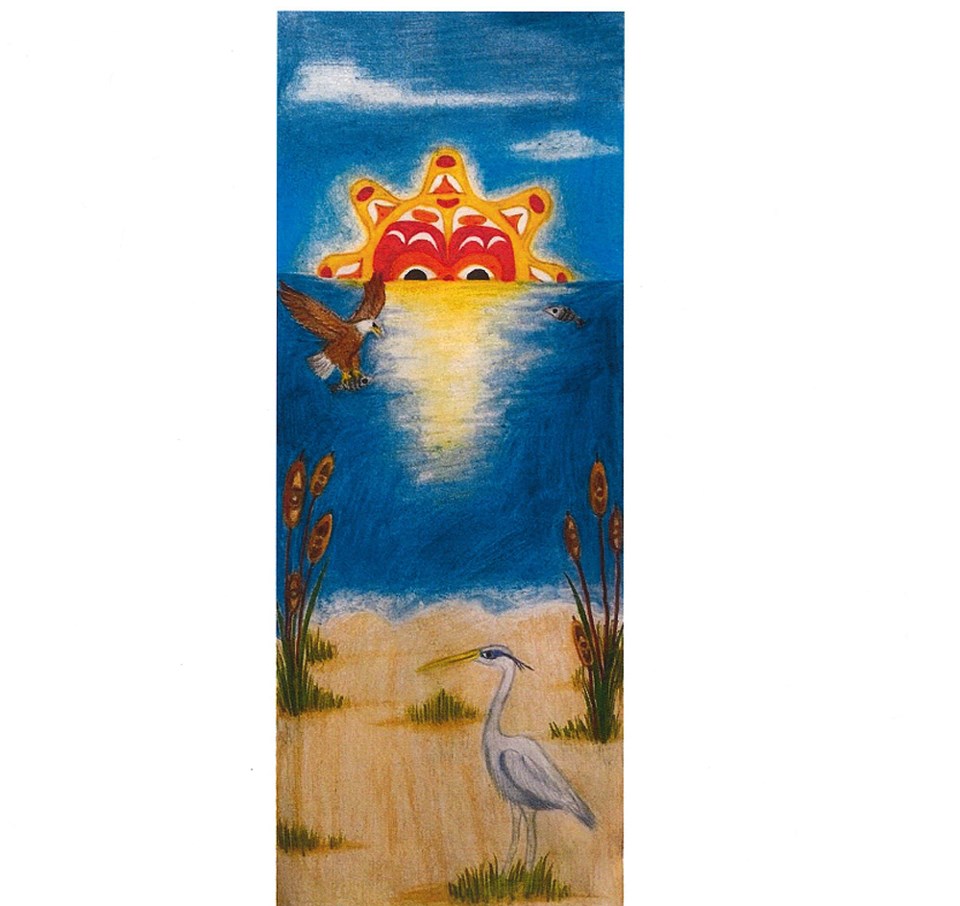 "In this design, I really wanted Delta's First Nations side to balance with day to day nature's beauty, including the iconic animals and the beautiful sunrise we get to enjoy every day."
Here's the Emerging Artists category's Mary Neufeld's work, titled A Scenic View of Delta. The category was for artists 13-to-17 years old.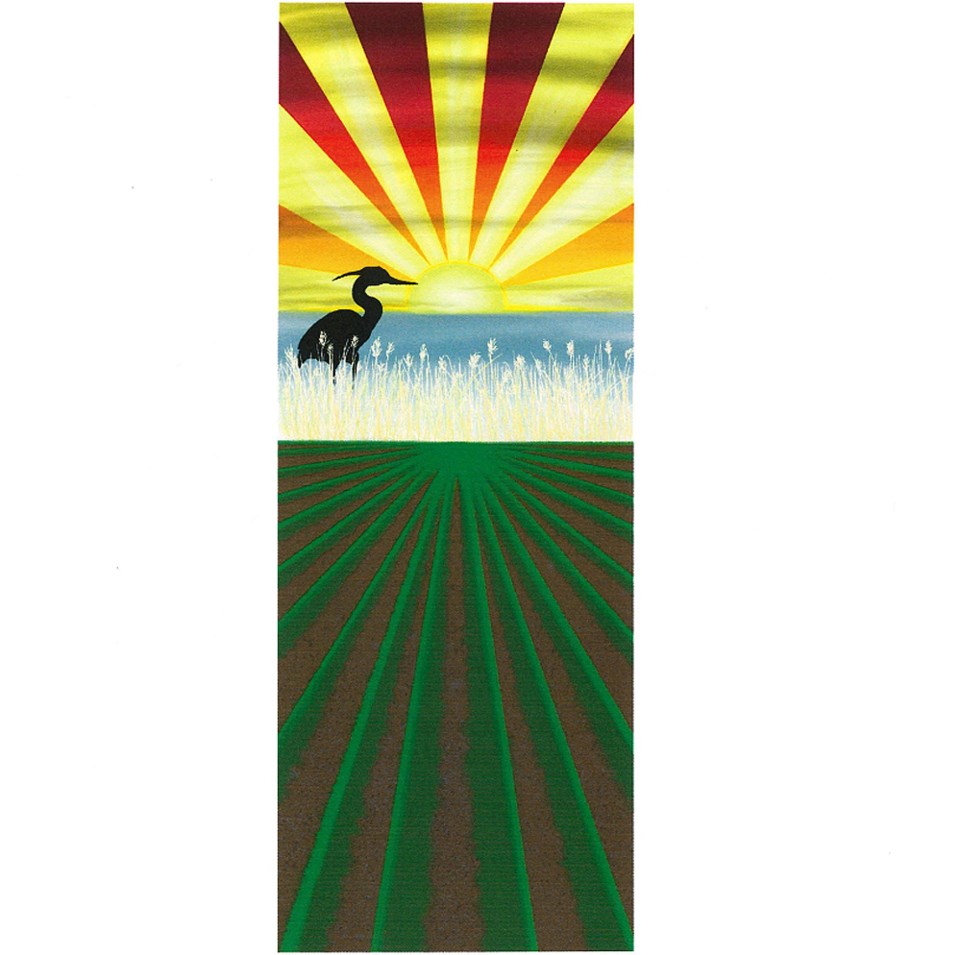 "For my design, I wished to capture the beauty of Delta. There are many things that I love about Delta. Some of my favourites are: the ocean, the beautiful weather, the farmers fields, and the wildlife, including herons. I have included all my favourite parts of Delta in my art work."
Here's the Aspiring Artists category's Randi Cunningham's work titled Hungry Heron. The category was for artists up to 12-years-old.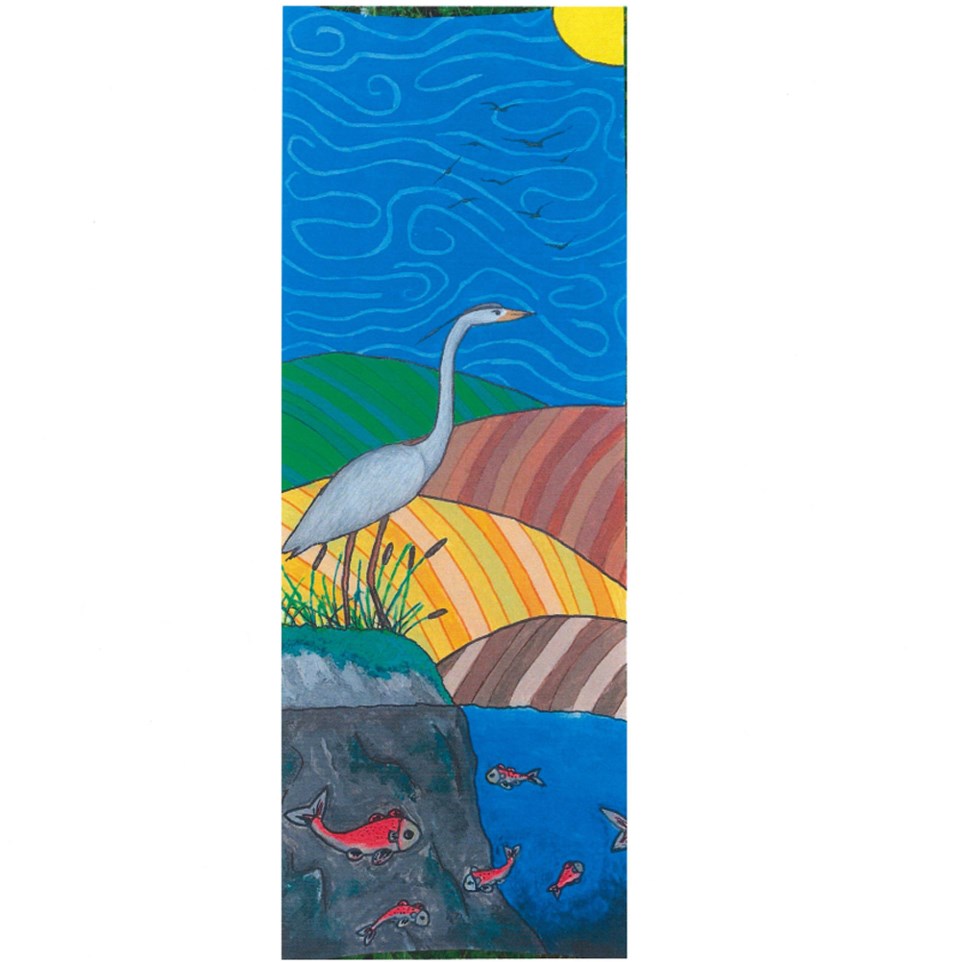 "This painting shows my favourite aspects of Delta and how the rich wildlife and history of farming are all connected by the land and waters in our area. I am proud to call this place home."