Many thousands of educational assistant hours which should be filled helping students are going empty in Delta schools, a startling figure according to the union representing the school district's support workers.
The board of education on Tuesday held a budget input session to give people an opportunity to let trustees know what should be the district's priorities, and CUPE Local 1091 president Patti Price didn't mince words when describing a situation of low morale, concerning working conditions and many unfilled hours for EAs.
"Your EA workforce, which is over 400 strong now, is struggling to cope with the growing number of students coming to Delta schools who have complex behaviors and challenges. Students at every grade, including five-year-olds in Kindergarten who requires three adults every day so they can be in class, exhibit violence toward staff and students on a daily basis. These ongoing interactions are taking an emotional and physical toll on every EA in the classroom," Price told the board.
Price was the first among several speakers to talk about the importance of educational assistants, an area which had seen frequent cuts in previous budgets.
She said every day in Delta, on average, 13 EA positions go unfilled and some days it's as much as 20.
That's partly because there's either no casual replacement for a staff member unable to attend, although many, even if sick, are too scared to stay home because they know no one will look after a child in a class, said Price.
Other positions are left empty due to recruitment and retention issues.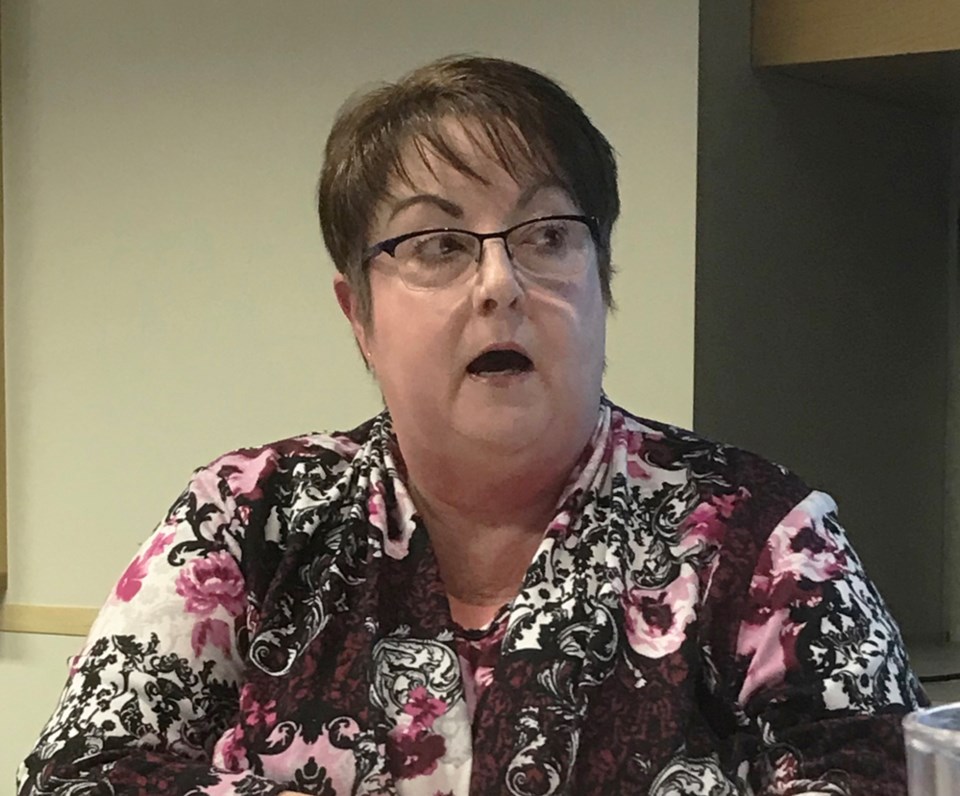 CUPE Local 1091 president Patti Price
The daily unfilled jobs daily works out to about 286 EAs per month and 2,860 unfilled position annually, which works out to nearly 15,000 unfilled hours at the elementary level, explained Price.
"She noted that's about $415,000 that the district had allocated but is not spending to support students who need EAs in their classrooms.
"The EAs who are working shorthanded in every single location are having to pick up the work because they refuse to allow those vulnerable students to not get the help they need and deserve. This extra burden is putting more and more of my EAs at risk. Risk of injury by the students themselves because there's not enough of them to do the work properly and safely, risk of long-term illness, risk of stress and mental breakdown, risk of burnout and risk of apathy toward their jobs. Delta must find a way to put these crucial staff members in the classrooms to avoid further erosion of services to those vulnerable students and their families and to protect the staff already in place from further injury or burnout," she added.
Price also spoke about other support staff including custodial, whom she says continue to be understaffed.
She noted at South Delta and North Delta secondary, as well as Delta Secondary, they have been short-staffed nearly 700 hours combined this school year.
Delta Teachers Association president Susan Yao spoke about the teacher shortage situation, saying the system is showing signs of chronic wear because of a lack of funding and adequate support, resulting in impacts to teaching staff and even administrators.
On Tuesday, Delta was short 25 teachers, as well as the day before, she noted.
The school district in a couple of weeks will find out the province's new funding formula and will then construct next year's operating budget.