Greg McPherson, Dave Schneider and Dave Terrana ran down their Boston dream in their own backyard.
The trio of 52-year-olds completed their own virtual Boston Marathon on Saturday through the streets of South Delta after COVID-19 cancelled two potential trips back east for the world renowned event.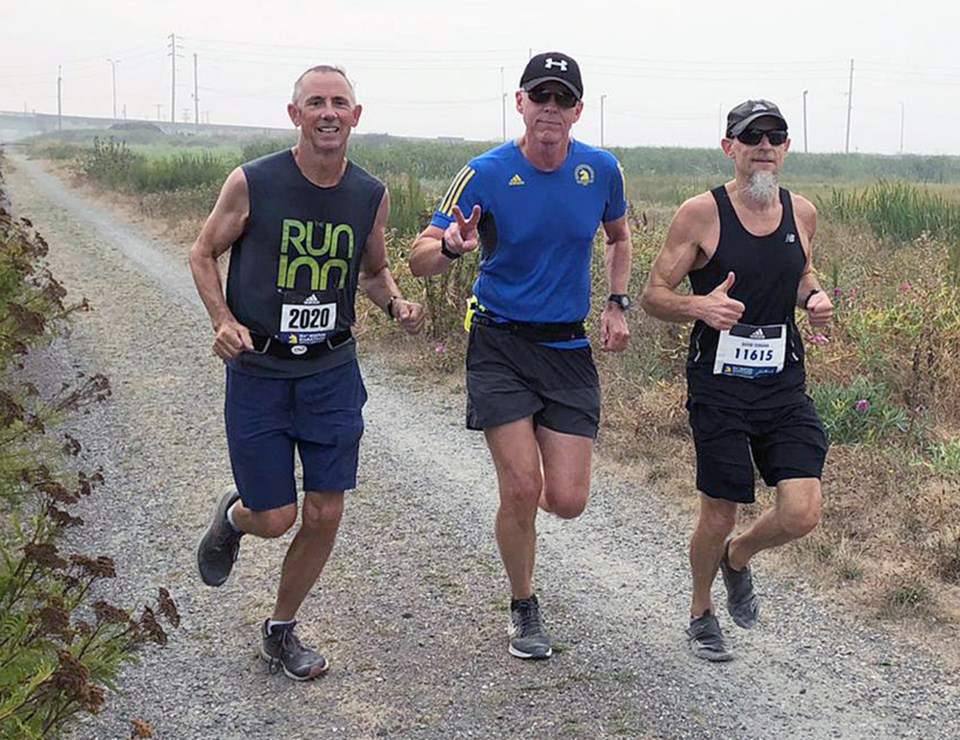 After earning qualification times (under three hours and 25 minutes) for their age class, airline tickets and hotel rooms were booked for the originally scheduled race in April. It was later moved to September before the 124th edition became a virtual event. That's when the Ladner men had a decision to make.
"It's a once in a lifetime kind of thing and just qualifying for Boston is a big deal, explained McPherson, who got his start in distance running through one of the local RunInn clinics. "We were just worried we were never going to get there and get our medals and the whole bit, so we had an option of wherever we wanted to do it."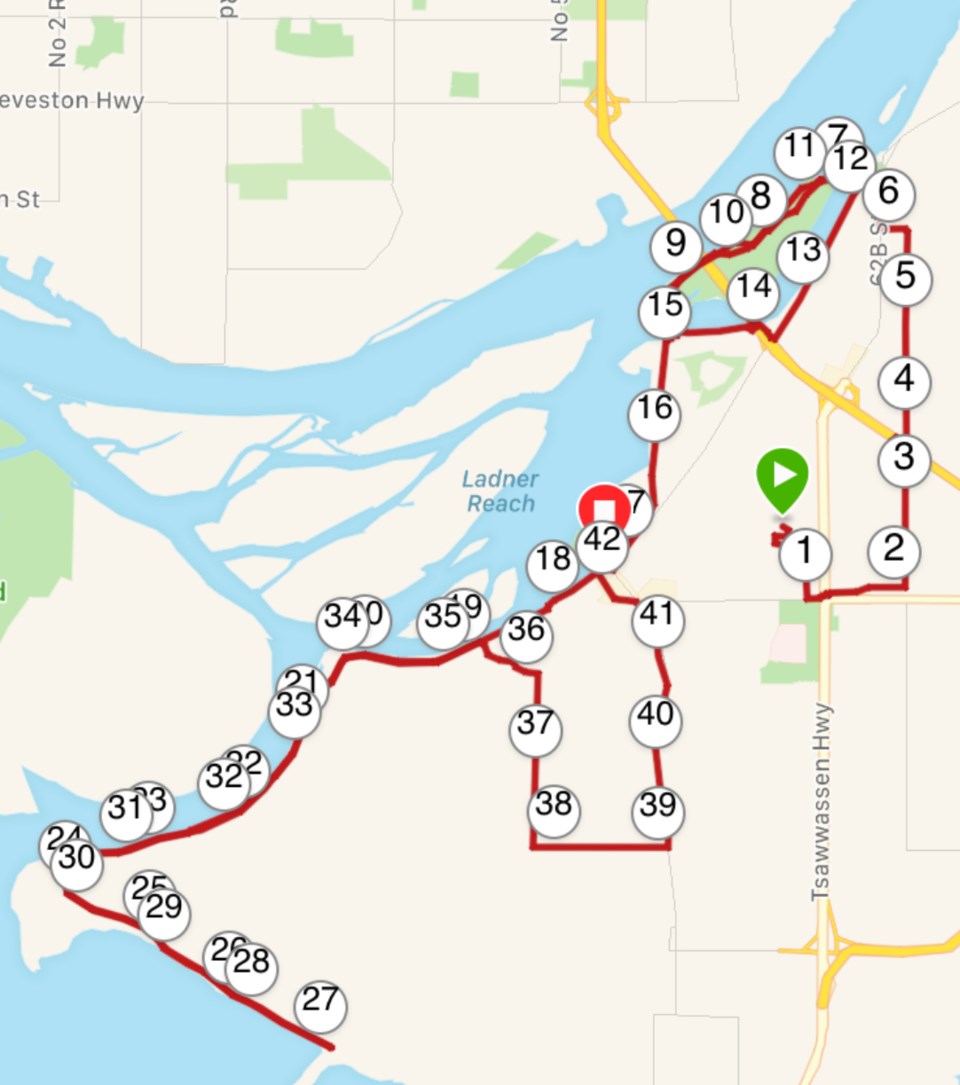 They mapped out a 42.1 km course that took them down 64th St. and out to Deas Island Regional Park before working their way to Ladner via the Millennium Trail, down to Delta Port and back to town, finishing at Sharkey's Restaurant in Ladner. Friends and family provided support and signage along the way.
Even the virtual race wasn't held in ideal conditions thanks to the forest fire smoke that has blanketed the Lower Mainland for several days. Fortunately the air quality was good enough in the morning for all of them to complete the race in under four hours.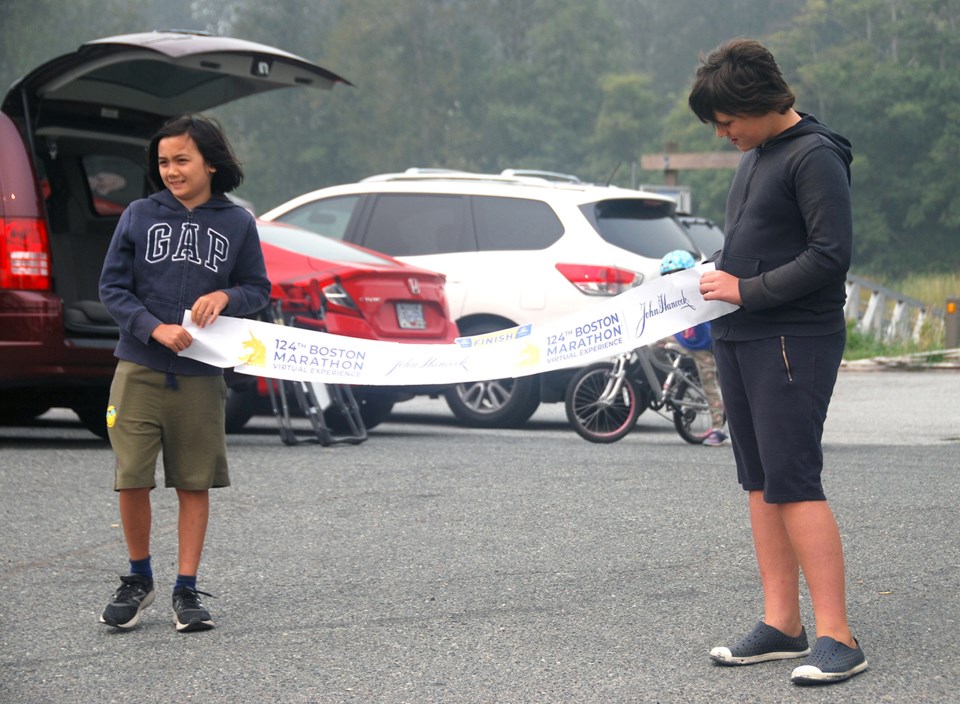 "I couldn't really smell the smoke until the last five kilometres," added McPherson. "(Sunday) was brutal so we were really lucky we ran it the day before."
As for running the marathon in Boston one day, McPherson admits it's something the trio haven't ruled out. Perhaps when they turn 55 and are eligible for a higher qualification time.