A mystery artist has created quite the buzz on social media after several residents recently spotted a collection of whimsical wood carvings on the trails in Ladner Marsh.
The carvings are along two trails near the north end of Ferry Road that lead to the estuary.
"The walks are even better with the addition of this collection of wood sculptures. Thank you to the person or persons that put them up – you make a great walk even better and improve our community. Well done," wrote Chris Offer on the Ladner's Landing Facebook group.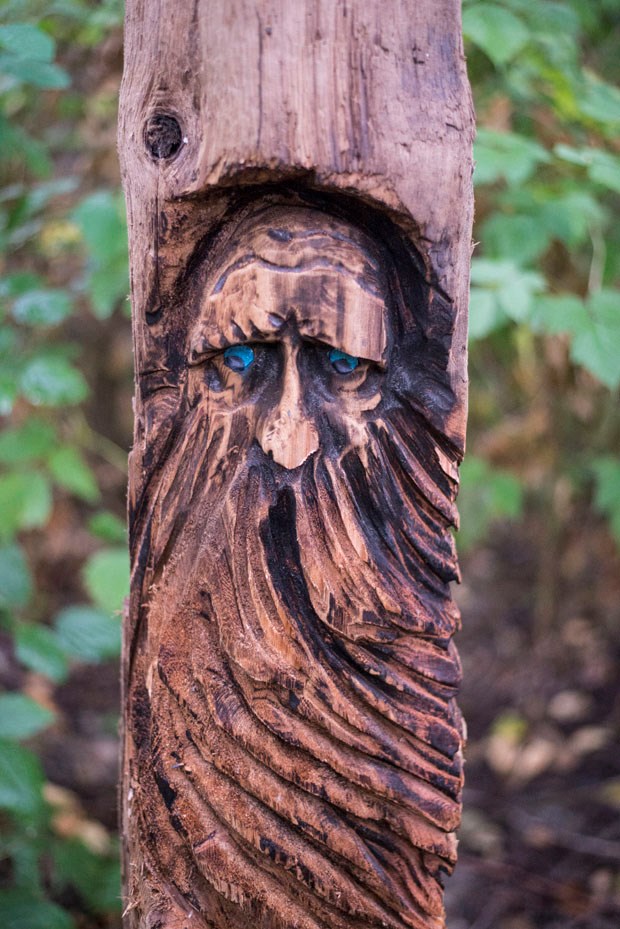 Jim Levin, who contacted the Optimist directly, was surprised and delighted by the find while out walking with his dog.
"I walk my greyhound often in this area and I refer to it as the Ferry Road trail. The entrance to the trail is just a few hundred metres down the road from the boat launch. A couple of weeks ago I noticed the first two carvings and then a few days later some more," said Levin.
"When I walked there today I think I counted 12 characters plus some mushrooms. I, too, like all the characters because they are each unique with some interesting expressions."
As news of the artwork continued to spread on social media, one resident did provide some context for the carvings.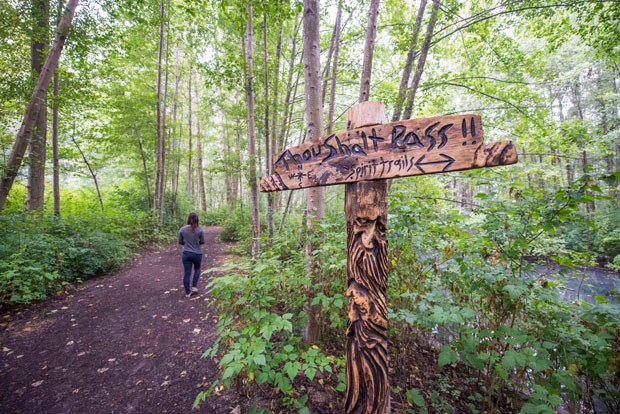 Ilona Stead wrote on the Ladner's Landing Facebook group that she recently ran into individuals who were installing the lovely carvings.
"They told me that the artist would like to remain anonymous, but they told me the artist used to be a roofer who fell and injured his head and can now no longer work as a roofer," wrote Stead. "Prior to his injury, he couldn't draw a stickman and now uses the other side of his brain to create these lovely structures for us to enjoy."
So it appears that the artist will remain a mystery, but the community is certainly getting enjoyment from the wonderful carvings he has created this summer.