A touchy subject in Delta will be revisited once again.
City council last week approved moving ahead with an urban forest strategy, while staff were also directed to report back on options to amend Delta's tree protection bylaw.
Mayor George Harvie said due to the number of complaints that have come to city hall over the last few years about trees being cut down, it's time to review Delta's tree bylaw.
Despite Delta's current two-for-one replacement policy, trees that are being removed should be replaced with the biggest ones possible, he added.
In 2015, council considered revisiting the bylaw but decided instead on just a few amendments, including allowing one tree to be cut without an arborist's report, or outside of an emergency, every 24 months instead of one each calendar year.
The previous big overhaul of the tree bylaw was in 2006.
"While it is important to ensure that trees are planted to replace those that are removed, planting two small trees does not necessarily make up for the loss of a mature tree with a large diameter tree canopy (e.g. young cherry trees vs. an 80-year-old Douglas-fir). It is proposed to review and update the Bylaw to ensure that tree protection and replacement regulations are more reflective of the financial and environmental value of the trees being removed. It is also proposed to develop a program to conserve heritage trees and other significant trees in the community, and to ensure that the Bylaw takes these trees into account," a report to council notes.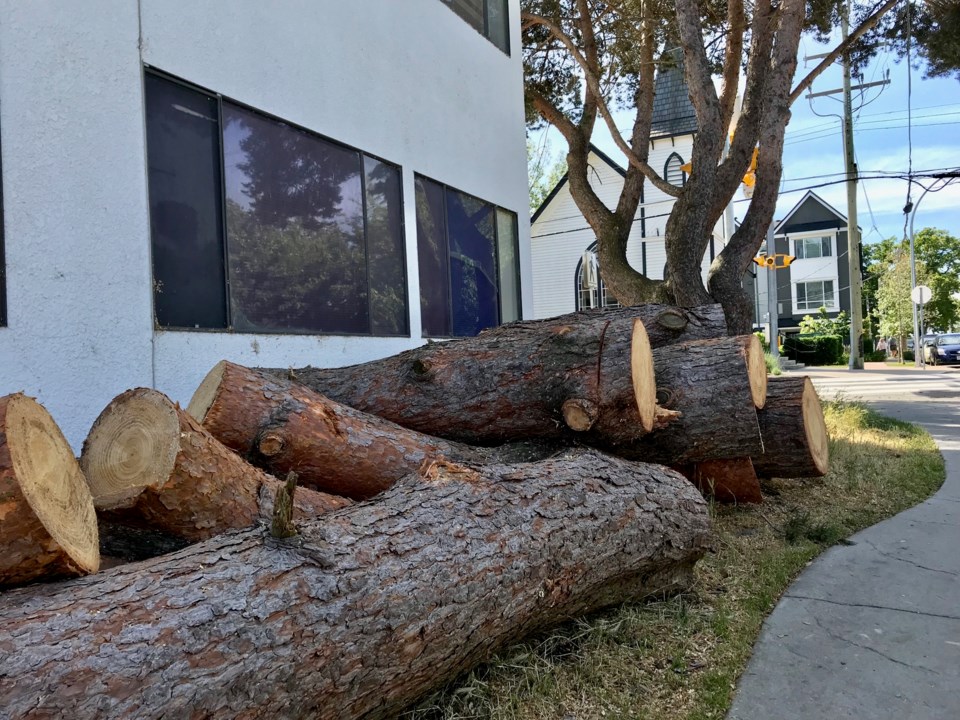 Delta's current bylaw requires a minimum two-for-one replacement of trees that are removed under a tree cutting permit. When more than one tree will be removed within 24 months, a tree replacement plan must be submitted by a qualified person.
As far as the urban forest strategy which includes increased planting initiatives, city manager Sean McGill said the goal is to increase the number of plants from 800 trees to 3,300 a year.
The report to council notes the enhanced tree planting efforts outlined in the strategy will begin to take shape this year.
"Spring tree planting is being deferred to the fall this year due to loss of seasonal/temporary staff as a result of the COVID-19 pandemic. The intention is to plant approximately 800 trees in the fall of this year. The 2020 budget for tree planting is $600,000. A reduced level of effort/expenditure may be required as a result of the business continuity plan arising from COVID-19," the report explains.
The report also notes an increase in compensation resulting from a revised tree bylaw could be considered to ensure that planned expenditures do not deplete the tree reserve.
Another option for additional funding could be through taxation in future years.