Tsawwassen's Bruce McManus recently received one of Canada's highest civilian honours.
The University of British Columbia professor was invested into the Order of Canada at a ceremony in Ottawa by Governor General Julie Payette last month.
McManus is described in his awards bio as a luminary in the field of heart and blood vessel pathology and in preventing vital organ failure. His contributions to translational medicine are extensive, having advanced understanding and detection of inflammatory ailments like viral heart disease and heart transplant rejection.
Currently at the helm of the Prevention of Organ Failure Centre of Excellence, he is an experienced, highly-respected administrator and leader.
"When I received the call that I was to receive the order my initial reaction was one of surprise and disbelief," said McManus. "It truly is an extraordinary honour."
He said the events in Ottawa were memorable for him and his family.
He was joined by wife Janet, son Alex, daughter Amity, his daughter-in-law Karen and his 13-year-old grandson Oscar.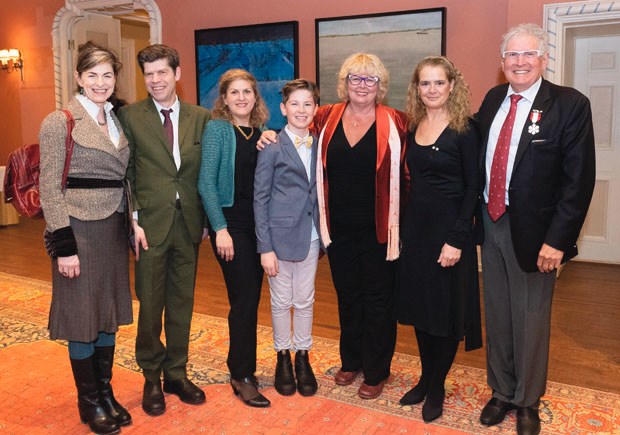 "The event was extraordinary and I mean that in a really understated way because of the way the governor general and her many colleagues organized these events," he said. "The elegance of the whole day is something that I have never experienced before. The mini tours that were provided to us in the building, the pictures together, the ceremony itself and at the dinner, the governor general sat at every table and interacted with all of the recipients and their families. I thought that was remarkable on her behalf. She was amazing. I met so many people from walks of life that were so diverse that you would never have had otherwise. We just had a wonderful time."
Created in 1967, the Order of Canada recognizes outstanding achievement, dedication to community and service to the nation. Close to 7,000 people from all sectors of society have been invested into the order.