The South Delta sky was lit up last night with a vibrant purple/pink hue.
Local Facebook groups Ladner's Landing and the Tsawwassen Loop had members posting photos of the striking sky with users commenting on the possible source of the lights.
Ladner's Landing member Andrea Drake posted a photo, asking, "Anyone know of what may be causing this gorgeous colour? So pretty!"
Many cited local greenhouses as the cause.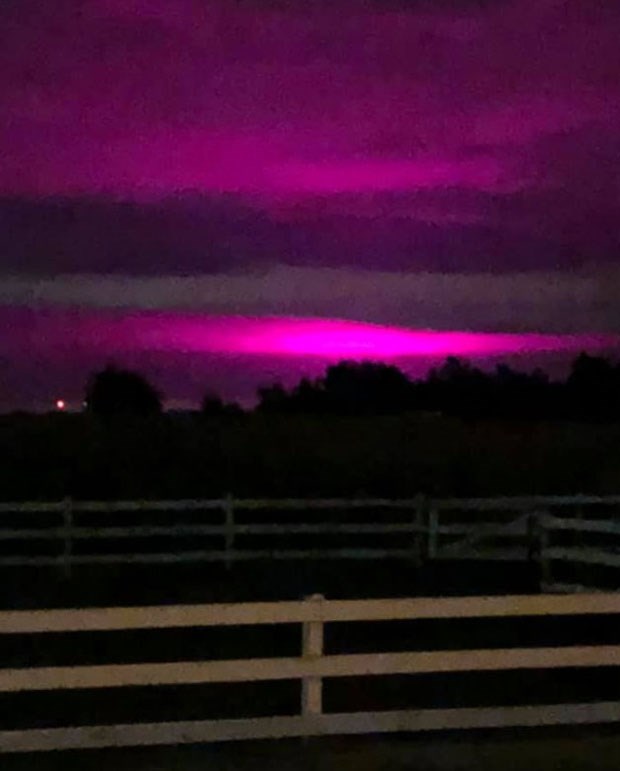 The funky sky was also being discussed on reddit as well.