You are going to want to buy a ticket for this one.
This week the VGH and UBC Hospital Foundation unveiled its Millionaire Oceanview Home Lottery (Millionaire Lottery) grand prize luxury show home located at 5263–3rd Ave. in Tsawwassen.
The show home is more than 5,300 square feet, has four bedrooms and a one-bedroom suite, a large chef's kitchen, a spacious recreation room with a billiards table, a wine room and more. Included in the prize package is more than $65,000 in furnishings and $50,000 in cash. In all, the grand prize is worth more than $3.1 million.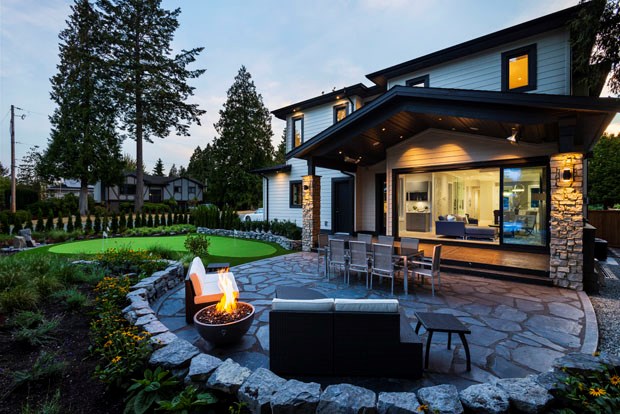 The home was unveiled Wednesday morning during a special media-only event.
The home officially opens to the public Friday with staff and on-site ticket sales daily from 11 a.m. to 5 p.m. until Jan. 11.
Besides the beautiful home being located in South Delta, there are more local connections to the project. Deep Dhillon and his partner Tony Paul of Pinora pride themselves on luxury home projects. Dhillon grew up in Delta and is part of a long-standing construction and farming family.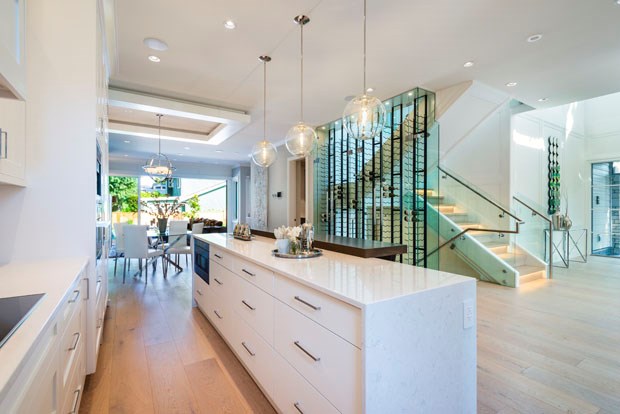 Dhillon and Paul teamed up with award-winning South Delta designer Sarah Gallop for this project.
Dhillon said when Millionaire Lottery approached them about using the home as a grand prize, they were honoured to be chosen.
"Not everyone gets to be a prize home – they are pretty picky with who they pick and we put a lot of money into this and designing with Sarah," said Dhillon. "They last picked a house in 2006 in South Delta, but with the exposure of the new malls, they see this as a great opportunity and just Tsawwassen in general. They see the community as really being on the map a lot more than a decade ago."
He said helping the VGH and UBC Hospital Foundation is an "awesome" feeling.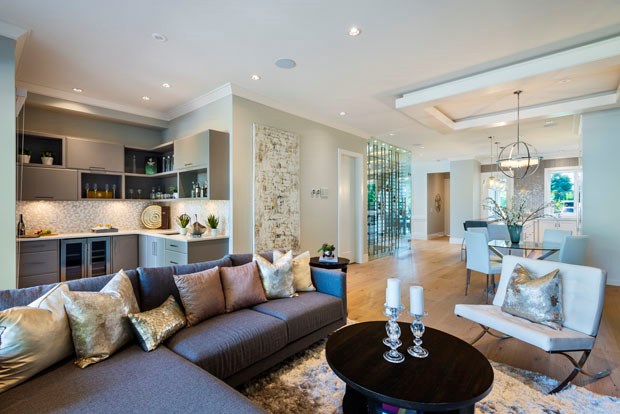 "Sarah was blown away. We are her youngest clients. You can see the pride in what you put into the house. It is a true entertainers' dream house," added Dhillon. "Sarah was so excited when I called her. We hired her at the design-stage concept. This is all about selling a lifestyle. It was a great experience."
Dhillon said they also expect the home will be nominated for a number of Georgie Awards, which is just icing on the cake.
"We wanted to focus on bringing luxury back to Tsawwassen," he said. "It's a huge investment, but it's not every day that you get to call yourself a prize home builder and then to have the home in South Delta, well, that's pretty amazing."
Sarah Gallop Design Inc. (known as SGDI) is a full-service interior design company with an extensive portfolio of experience working on projects large and small, new construction and renovation design. Gallop was born and raised in South Delta.
"This home is the product of a great collaboration between SGDI and Pinora," said Gallop. "After years knowing Deep and working alongside one another in the community, it has been a very pleasant experience developing the working relationship. Deep and Tony have delivered a house built to high standards of quality, while bringing our design vision to life."
"VGH is the province's largest and most specialized health referral centre for adults, and every year they provide over 600,000 people across BC with urgent care," added Barbara Grantham, VGH & UBC Hospital Foundation President & CEO. "VGH & UBC Hospital Foundation depends on the funds that the Millionaire Lottery raises through community support to pay for research that can lead to new discoveries in patient care."