The City of Richmond said the section of No. 1 Road, closed off since lunchtime due to a large house fire, will re-open shortly.
Once city crews "salt and winterize the road," the section between Blundell and Francis roads will open again.
Richmond Fire Rescue and the RCMP will then work together on plan to determine the cause of the fire.
The Richmond News reported earlier today how smoke began billowing from the property, between Blundell and Francis roads, at around midday.
By 2:20 p.m., local resident Arnold Cheng said the fire was still going and the roof had just collapsed.
A crew from Richmond Fire-Rescue was on the scene quickly, however it's understood there may have been challenges in attacking the blaze due to a hoarding issue inside.
Some neighbours have a differing opinion, suggesting on social media that the occupants had a bad reputation and were frequently in contact with the RCMP.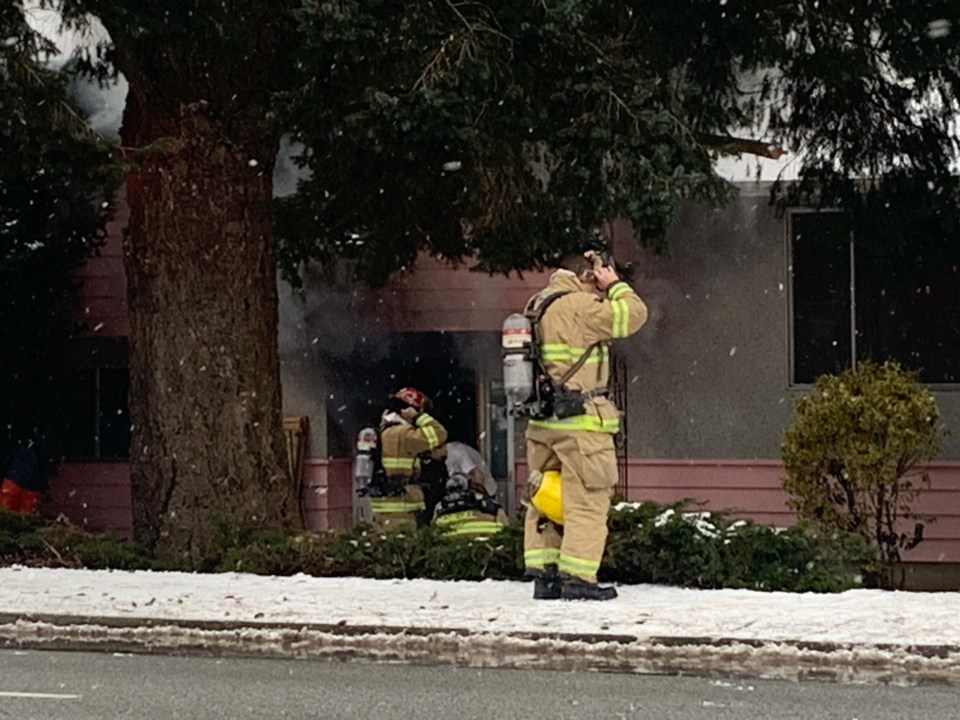 A spokesperson for the City of Richmond told the Richmond News at 2:15 p.m. that the section in the 8000-block of No. 1 Road may be closed for at least another half hour.
There were no reported injuries from the fire, according to the city, and an investigation will take place as to the cause.
Cheng told the News that the property in flames was the same one where an explosive device detonated Jan. 31, 2018.
At the time, Richmond RCMP told the News that the damage to the property was "consistent with the detonation of an improvised explosive device."
No one was reportedly injured from the explosion and the occupants of the home in question cooperated with police.