Sand has never looked so good to Megan and Nicole McNamara.
The 23-year-old sisters from Tsawwassen will get their first taste of beach volleyball action in 2020 when they head to the Netherlands next week for a pair of tournaments, including the King of the Court in Utrecht that gets underway on Sept 9.
"It's a different format to a usual world tour event," said Megan. It's super fun with 20 teams. With (COVID-19) it's not going to be the same as past years but they have a pretty cool constructed stadium that is COVID friendly. All the athletes will be tested once we get there and it's just going to be great to be playing again."
Since capping off their outstanding All-American university careers at UCLA in 2019, which concluded with the Bruins winning their first national championship, the twins have been residing in Toronto as members of Canada's national development team. When the pandemic hit the lockdown stage back in March, the girls returned to their Tsawwassen home for an extended stay.
"We were so grateful for that time," reflected Nicole. "It was so nice to catch my breath and be with my family. It still feels like home and there is a sense of comfort to be back there."
 "At the end of the day, it wasn't the worst timing for us and was a total blessing in disguise. We haven't had a chance to spend that much time at home, with our parents, our dog and our grandparents too," added Megan.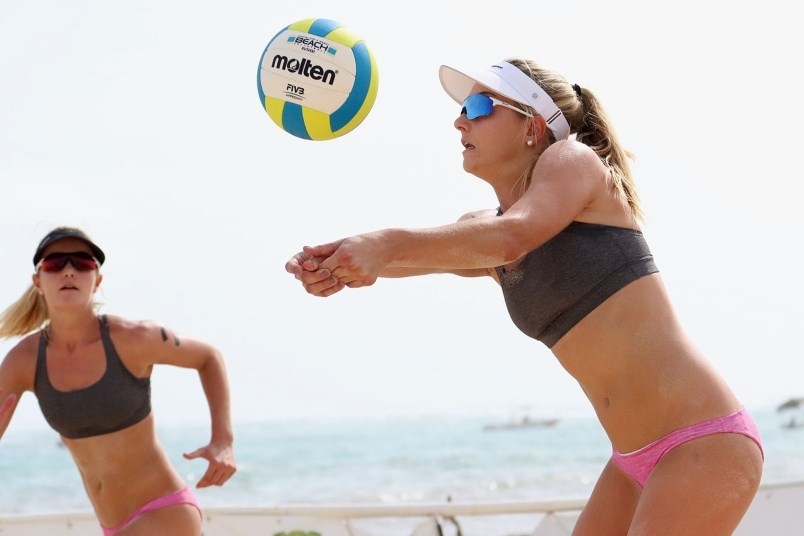 "We finished our senior season at UCLA by winning nationals then had a really special graduation week. We trained really hard this off season and felt we were really in good shape leading up to the season so it was disappointing. We have been trying to make the most of it."
The girls are not only living out east for the first time but also have adjusted to having a much more hands on approach to their playing careers after four years in a NCAA environment.
"It's a big adjustment. In NCAA you very well taken care of. They plan everything and we don't have to make many decisions ourselves," said Nicole.
"Professionally we have to book all our own flights and motels. We may have to get ourselves from Brazil to China so definitely lot tougher. We have adjusted to that but we have always been independent and pretty comfortable on the road."
Prior to the King of the Court, McNamaras will be participating in a Dutch national tour event and will conclude the trip in Switzerland by training with some friends on its national team. It will then be back in Canada for 14-days of quarantine before preparing for national team winter team that gets underway after Thanksgiving Weekend.