Higher density is coming to Scott Road regardless what happens on the Delta side.
That's what the proponent of the proposed high-rise on Scott Road and 75A Avenue says needs to be conveyed as the City of Surrey looks at amending its Official Community Plan to allow even more density on its side of the corridor.
Deep Dhillon with Rennie & Associates, the sales and marketing firm for the 35-storey high-rise application by Arzone Real Estate Investments Ltd. and Hari Homes Inc., told the Optimist the corridor, which is the most ideal in Delta for much higher density to create more affordable housing, will be seeing a lot of changes.
"I think that's something that hasn't been brought up because people have been looking at this as solely a Delta perspective, but, obviously, we do need to not only dial in on this one specific corner of Scott Road but what will be happening a decade from now. What will this look like in terms of the applications coming forward?" asked Dhillon.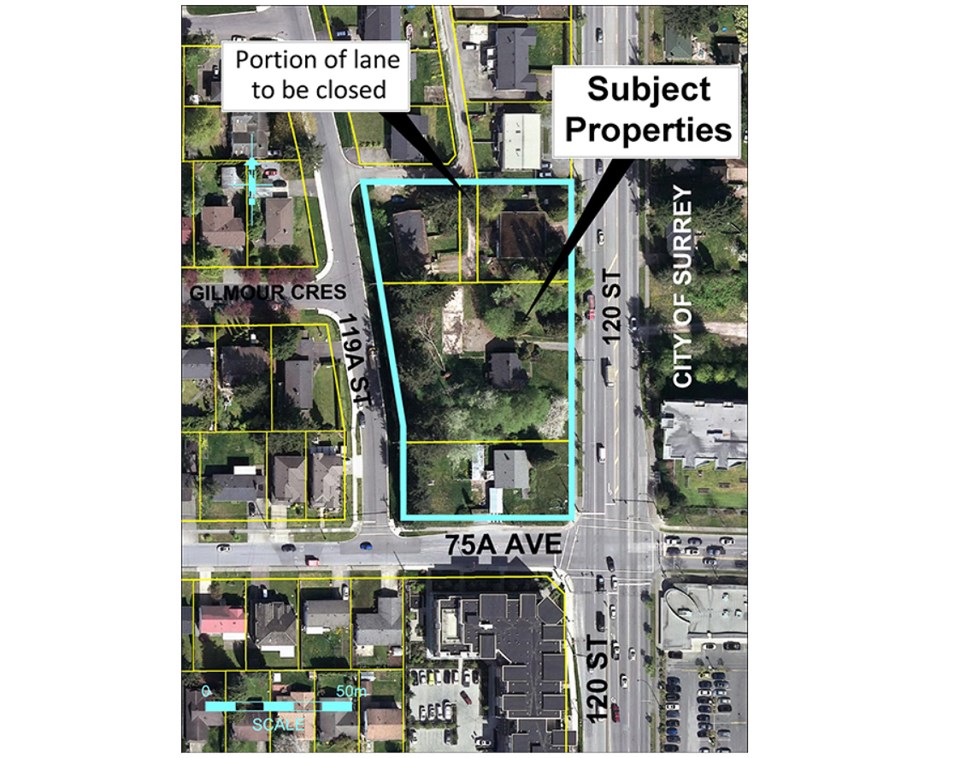 Noting there's many benefits of the project for Delta, and that the project has many in favour, Dhillon added the City of Vancouver is a good example of allowing more density along specific higher traffic corridors.
According the Surrey's planning department, "Currently in our work plan for 2019-2020, the land use plan will be reviewed along the Scott Road Corridor. TransLink is planning a B-Line bus service on Scott Road (this is the bus route that is the most used in Surrey, highest ridership numbers) and in our OCP (Theme A) Growth Management, Scott Road is designated Frequent Transit Corridor, where the OCP directs higher development densities with significant and high quality public transit investments."
Among the policies in a planning document, looking at directing higher-density development into Surrey's City Centre, Town Centres and Frequent Transit Corridors, is the policy statement to "concentrate high-rise buildings taller than six storeys to within Surrey's City Centre and Town Centre's, consistent with approved Secondary Plans."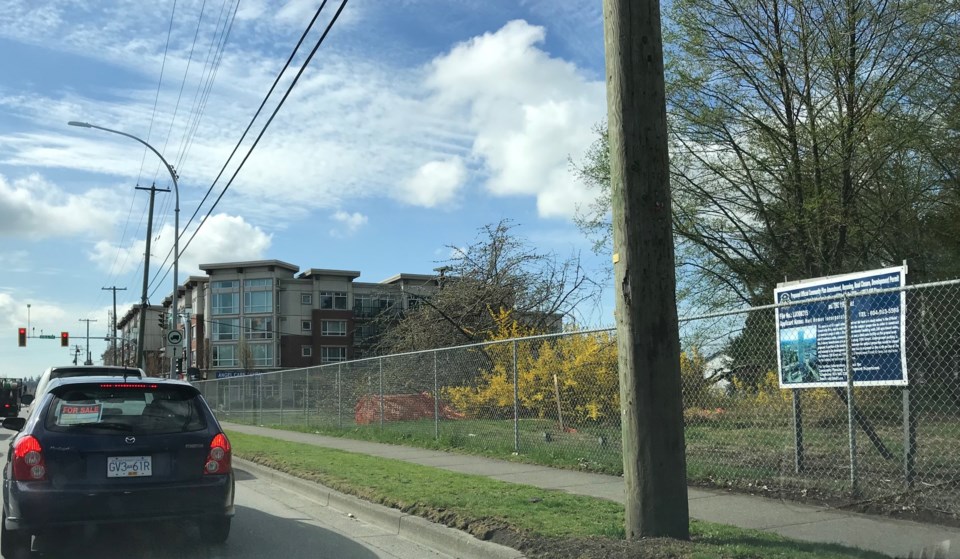 The applicant for the 35-storey high-rise has revised the proposal to include an affordable housing component, which would see 70 units (20 per cent) offered under the Affordable Home Ownership Program in partnership with B.C. Housing. The building form and height remain the same, but the total number of dwelling units from an original proposal increased from 294 to 335.
The majority of correspondence to the City of Delta about the application, which requires an OCP amendment, has been in opposition, while a pair of petitions totaling more than 1,500 names have also been gathered.
According to civic staff, the majority of the opposition is based on traffic impacts, inconsistency with the official community plan, height and density.
"Our concern is not simply that 'there is the discrepancy' between the proposal and the OCP, but the apparent disregard for community input and interests posed by this case, and likely others if community wishes can so easily be overridden wherever land assembly costs are attractive," resident Debra Knowles states in an open letter.
Council on Monday will discuss a motion by Coun. Jeannie Kanakos to put the application on hold.