Nation building, environmental protection and maintaining Canadian sovereignty – all while working alongside panoramic oceanscapes and a Coast Mountain backdrop.
A career at Seaspan Shipyards affords you the ability to have your talents shine while knowing that you're working towards something bigger.
Seaspan Shipyards is hiring hundreds of skilled trades workers in the Lower Mainland across numerous skilled trades positions: mechanics, millwrights, electricians, pipefitters, industrial painters and more.
A once-in-a-lifetime opportunity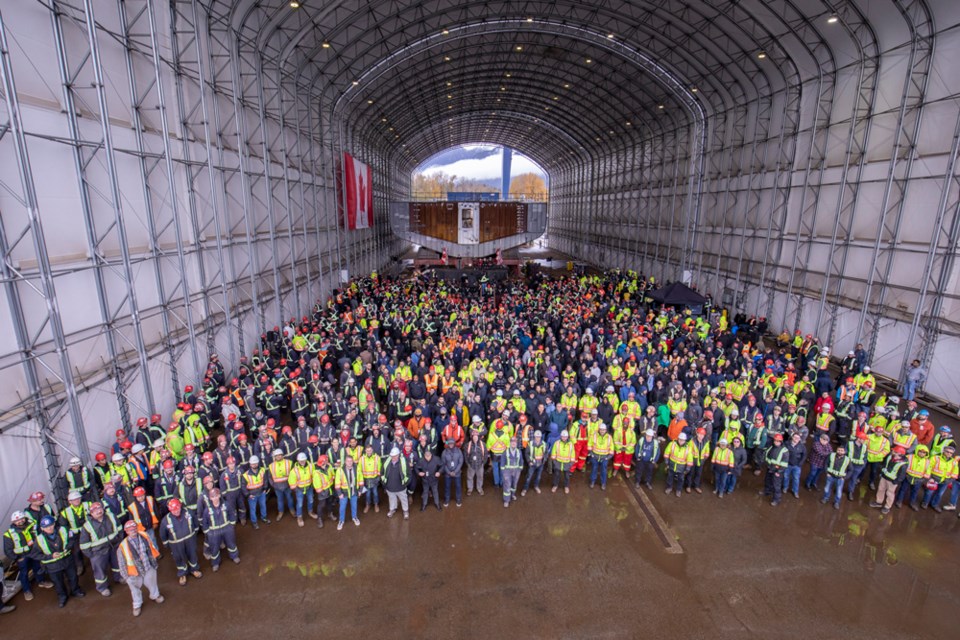 Seaspan Shipyards projects are in it for the long haul: there is steady work for the next 25 years on projects of importance to Canadians that align with the Canadian values of protecting the environment and national sovereignty.
These jobs provide the unique opportunity to work in the Lower Mainland in a supportive, diverse workplace. Working close to home means having the time to spend on the things that are important to you — with the people that matter the most.
Far removed from the types of positions that require leaving home for weeks on end, their career openings allow you to go home every night to be with family and enjoy all the lifestyle opportunities the Lower Mainland has to offer.
Beyond that flexibility and peace of mind, Seaspan Shipyards is an interesting and rewarding place to work that celebrates diversity and offers multiple paths towards career growth.
They value quality and their team shares a great sense of pride in the work they are doing on the National Shipbuilding Strategy (NSS). Seaspan Shipyards is proud to be Canada's long-term, strategic shipbuilding partner for the Canadian Coast Guard and Royal Canadian Navy.
As a direct result of this work, Seaspan Shipyards is delivering on the promise of ships built in Canada, by Canadians, while creating jobs and rebuilding the domestic shipbuilding industry.
Seaspan Shipyards is proud to be a significant economic engine for B.C. and for Canada, while providing long-term, exciting positions for employees for decades to come.
What do those jobs look like?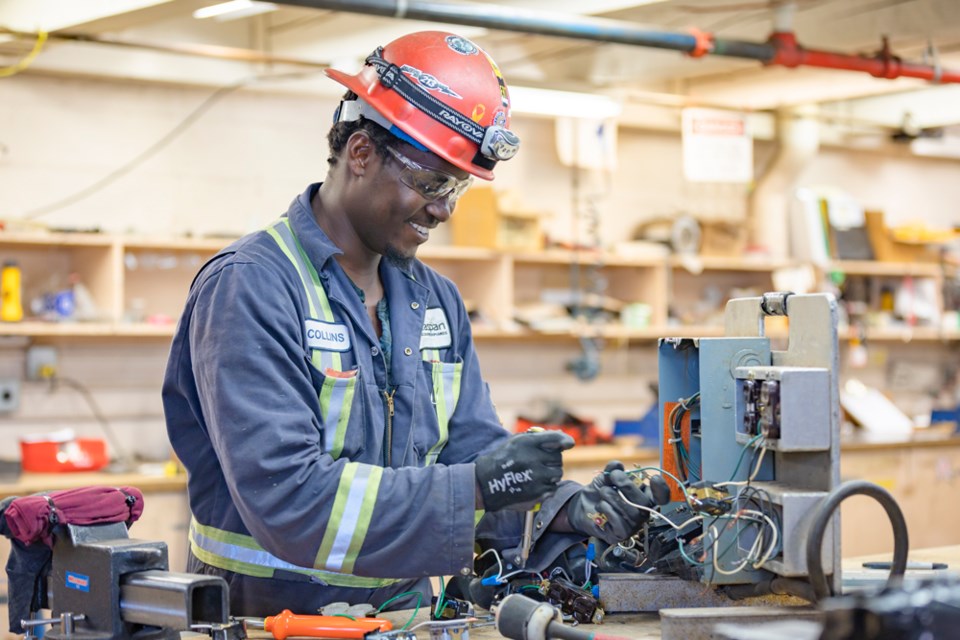 Seaspan Shipyards has already built and delivered three Offshore Fisheries Science Vessels, the first full class of large vessels under the NSS, for the Canadian Coast Guard.
The missions of these vessels include monitoring the health of fish stocks, understanding the impacts of climate change and supporting research that allows us to better understand our oceans.
Looking forward, Seaspan Shipyards is currently constructing two Joint Support Ships for the Royal Canadian Navy, which will provide underway support to naval task groups, including the re-supply of fuel, food, ammunition, spare parts and other supplies between ships at sea. These vessels are the longest ships ever to be constructed in Canada.
Seaspan Shipyards is also constructing one Offshore Oceanographic Science Vessel (OOSV) for the Canadian Coast Guard, which will be the primary oceanographic science platform for Fisheries and Oceans Canada. Equipped with the latest scientific research apparatus, the OOSV will be able to meet its crucial mission to increase our overall understanding of the impact that climate change has on the oceans.
Looking to the decades ahead, Seaspan Shipyards is currently designing one Heavy Polar Icebreaker for the Canadian Coast Guard. This vessel will be the largest ship and flagship of the Canadian Coast Guard icebreaking fleet, with a critical role in protecting Canada's Arctic sovereignty.
Seaspan Shipyards is also currently designing the first fleet of what will be a total of 16 Multi-Purpose Vessels for the Canadian Coast Guard, which will support a variety of missions: aids to navigation, icebreaking and offshore search and rescue.
Delivery of these vessels is expected to be well into the 2030s and beyond.
Imagine leaving work knowing that you're helping to preserve some of our most beloved natural treasures, while advancing scientific breakthroughs.
This is a career at Seaspan Shipyards. And the door is open to your next career milestone.
For more information or to apply for these positions, visit www.seaspan.com.