Need an Apple Watch?
There's a container terminal handling that.
Fancy a pinch of Grand Marnier?
There's a container terminal for that.
Ever wonder where your iPhone comes from?
Again, there's a container terminal handling that.
As you approach the Tsawwassen Ferry Terminal, those white Star Wars AT-AT walker-looking things are the ship-to-shore cranes at GCT Deltaport – a hub of countless goods coming and going by sea, rail and truck that fuel the Canadian economy to the tune of billions of dollars annually.
Think Canadian Tire, Lululemon, Sanyo, Nike, Ashley Furniture, or Apple – all products associated with those everyday brand names get their start in British Columbia at GCT Deltaport.
Come June 25, GCT Deltaport will celebrate 25 years of operation with a Community Open House. This Open House will showcase some of the largest marine equipment on North America's West Coast. Picture a tire the size of a small car or a ship-to-shore crane that rises greater than 90 metres into the sky, with jaw-dropping views of the Olympic Mountains, Vancouver Island and Mount Baker.
The event will also feature a charity raffle, free food, live entertainment, terminal tours, kids' activities and opportunities to check out equipment.
"I'm really looking forward to connecting with the community, explaining what we do and the importance of our work for the Canadian economy," says Daniel Howell, vice president of operations for GCT Deltaport. "I'd like people to get a feel for who we are. We're a very hard-working, collaborative and diverse team."
For Mike McLellan, the anniversary represents a full-circle journey. Now GCT's vice president of project development, McLellan was there on Day 1 of operations – it was a Sunday on June 8, 1997.
That first ship, the APL President Truman, saw 1,400 boxes handled. Today, GCT Deltaport handles, on average, about 4,200 boxes on and off—per ship visit.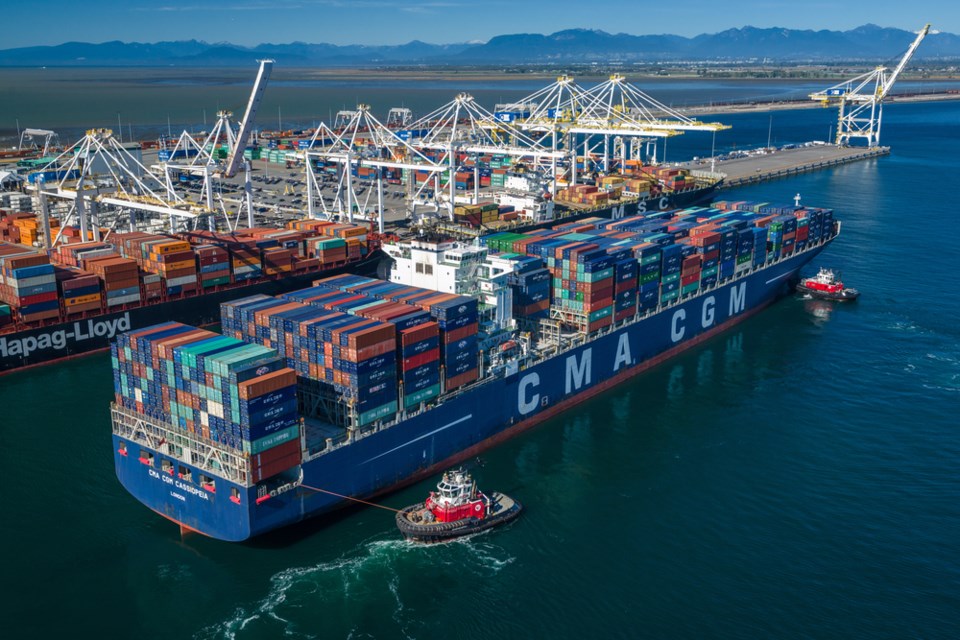 "We've come so far in 25 years, from 1400 boxes in June of 1997, to a point where we're continuing to grow and expand through new and innovative projects, handling some of the largest vessels operating in these trade lanes. I'm very proud of that fact," McLellan says.
Fast-forward to today, and GCT Deltaport is an economic driver for the region– and a made-in-B.C. success story – by any metric.
GCT Deltaport spends $30 million in the local economy each year and provides 4.7 million hours of employment across the province. The dollar value going in and out of the terminal on an annual basis is nearing $3 billion.
Almost anything coming from China, Japan or the Far East arrives at GCT Deltaport and makes its way across Metro Vancouver, Canada and points through the U.S. Midwest, including Chicago and Detroit.
The items going out, on the other hand, include some of Canada's most important natural resources: grain from the Prairies, as well as semi-finished wood products, pulp and lumber from the B.C. Interior.
"We are majority Canadian-owned and headquartered here in Vancouver. We have a proud 115-year history and 25 years in Delta. We are one of Canada's largest waterfront employers, and we continue to grow that employee base," Howell says.
While the tenets of safety, pride and professionalism guide what happens on the job, GCT Deltaport also puts a concerted and sustained emphasis on environmental stewardship.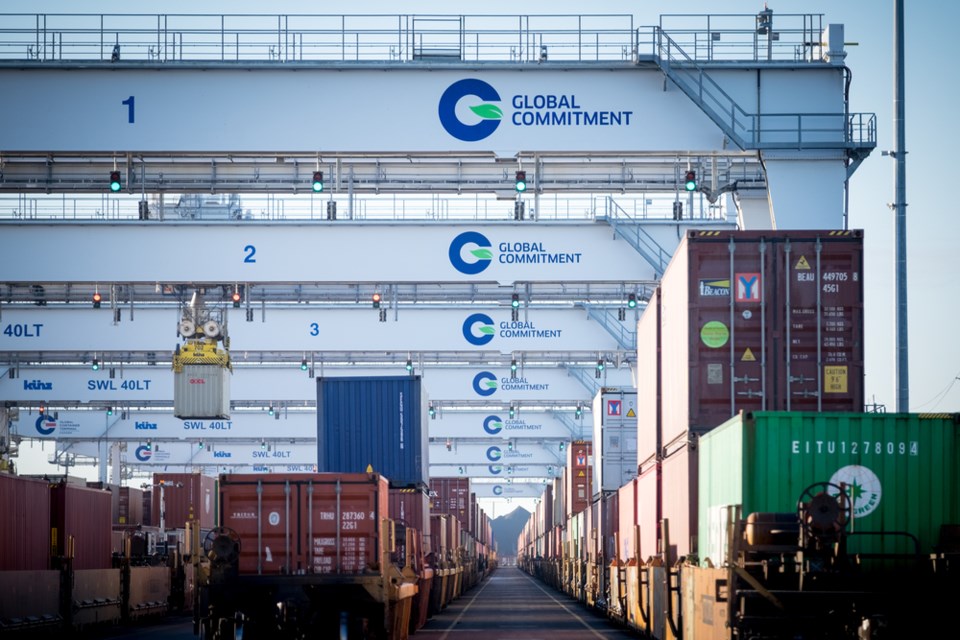 The Terminal was recently retrofitted entirely with LED lighting, which is energy-efficient, cost-effective and improves safety while reducing light pollution; EV charging stations have been installed for employee vehicles; shore power has been introduced at Berth 3 so ships can plug in, and anti-idling technology is being piloted for machinery across the terminal.
Absolute emission tracking data shows a 14% drop from 2014 to 2021, equating to 18.6 million fewer kilometres driven by a passenger vehicle.
A recently conducted Green Marine audit, tracking environmental sustainability across hundreds of North American ports, saw GCT Deltaport score some of the highest marks on the continent.
"We undertake these types of initiatives to demonstrate our commitment to sustainability, not only to our stakeholders and employees, but importantly to the communities around us in the Greater Lower Mainland, including the Tsawwassen First Nation and the Musqueam First Nation," McLellan says. "We must continue to demonstrate to everyone that we're always considering how we can responsibly grow our business without growing our emissions and environmental impact."
2022 marks GCT Canada's 25th year as a member of the Delta community and 115th year of operations on the BC Waterfront. GCT Deltaport is honoured to operate within the traditional territories of the Coast Salish Peoples, and in particular, the traditional and treaty territory of the Tsawwassen First Nation and Musqueam Indian Band.
For more info about the 25th anniversary celebration, visit bit.ly/3NrZ4kl.