B.C.'s newest music festival is coming to Delta this fall to ring in the harvest with an absolutely stacked roster of bands.
Canadian rock icons The Sheepdogs and 54-40 are set to headline a bumper crop of incredible acts at the inaugural Barnside Harvest Festival, which takes over Ladner's Paterson Park this September 15 to 17 for three days of great tunes spread across two stages, amazing locally-grown food and produce, and farm-fresh beer from presenter Barnside Brewing Co.
"We're going for it," said Barnside GM Ken Malenstyn, who sees the inaugural festival as a staple of the annual agricultural community calendar going forward, and he isn't alone.
"I think the cool thing is the city, both on the council side, Mayor [George Harvie] especially, staff as well, everybody has been so supportive of this and looking for this sort of keystone signature event for Delta to bring people in," he explains.
"We hope that this can be that. I want this to be something we all look forward to."
Get ready to rock out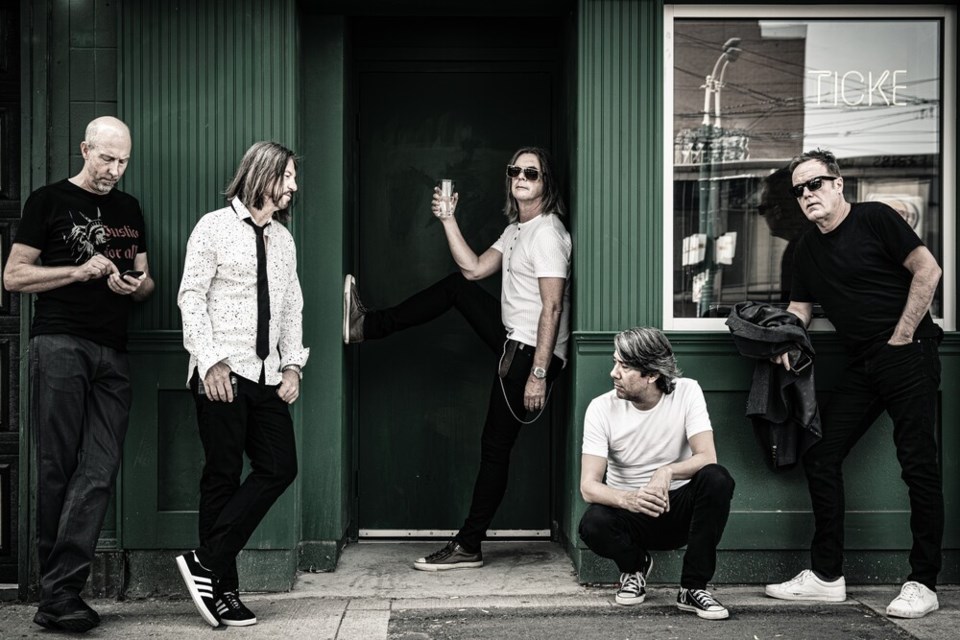 With massive names like these, the music will surely draw a crowd.
Friday night headliners The Sheepdogs are one of Canada's most successful bands. The Saskatchewan rockers were the first independent act to grace the cover of Rolling Stone and have gone on to have a Hall of Fame career with multi-platinum album sales, four Juno awards, and 18 nods. Their most recent album, Outta Sight, was nominated for Rock Album of the Year at the 2023 ceremony.
Saturday night closers 54-40 are not just a huge success story – they're a huge, home-grown success story. The roots rockers first came together in Tsawwassen before their humble beginnings in East Vancouver. That was four decades ago, and they're still going strong, with four platinum albums in Canada and eight Juno nominations to their name.
But it's not just a concert, Malenstyn says.
Fun for the whole family
It wouldn't be a Delta festival without a heavy focus on agriculture, and the timing couldn't be better, as the event comes a week after the final Ladner Village Market of the year.
Malenstyn adds there will be coolers available to keep the fresh produce fresh. At the same time, attendees and families enjoy the other festival offerings, including games, vendors, heritage farm displays, kids zones, and mini golf.
With so much for the little ones to do, parents will be delighted to hear about the site-wide liquor license, which allows them to bring their kids and still enjoy a cold beer while getting food and walking around the site.
Paterson Park, like Barnside Brewery itself, is also a favourite for Delta's dog lovers and dogs, who are also invited to the weekend festivities. Fur babies are welcome on the festival's closing day -- Paw Pals Sunday – provided they are leashed and friendly.
"Delta has a huge dog community," describes Malenstyn. "We see it at the brewery every day. People love to go out with their pets. We'll have six, eight, ten dogs at a time at the brewery on the weekend."
Gates open at 4 p.m. on Friday, and 11 a.m. on Saturday and Sunday, with festivities wrapping up by 10 p.m. Friday and Saturday night and 6 p.m. Sunday, with Take It to The Limit The Ultimate Eagle's Tribute closing out the festival. Parking will be available right on site, and the park is close to transit options.
Early-bird tickets are on sale now, including single-day tickets for Friday and Saturday, lower-cost tickets for Paw Pals Sunday, three-day weekend passes, and VIP upgrades for those who like to party in style.
To learn more about this can't-miss event, and get your tickets, visit barnsideharvestfest.com/tickets.