Spring is in the air, and farmers across Delta are preparing for another growing season, including staff at Tsawwassen First Nation Farm School, a part of KPU Farm Schools, established in partnership with the Tsawwassen First Nation in 2015.
After multiple seasons of extreme weather events, Katherine Hastie, vegetable production manager at The Tsawwassen First Nation Farm School, is hoping for a predictable harvest focused on "nurturing knowledge from the ground up."
KPU Farm Schools consist of the Tsawwassen First Nation Farm School and the Richmond Farm School. Each offers a specific 7-8 month program that allows students to receive hands-on experience in sustainable methods of growing vegetables, soil science, integrated pest management, beekeeping and (at the Tsawwassen First Nation Farm School site) raising livestock.
With no pre-requisites, exams or grades, this program appeals to everyone from the curious seasonal gardener to the aspiring farm entrepreneur.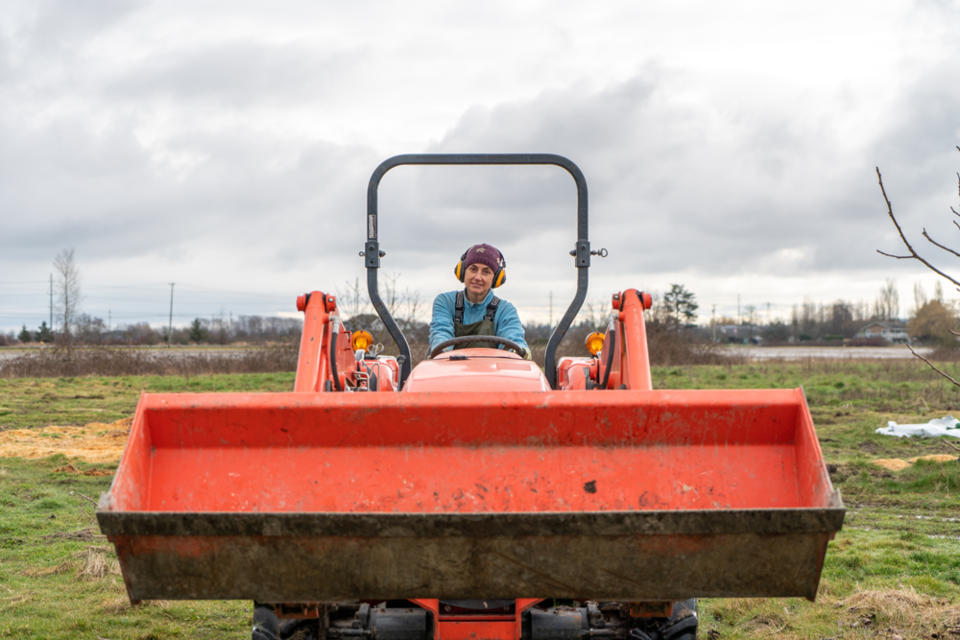 Nancy Prober, a practicing psychologist and alumna from KPU Farm Schools, enrolled in the program in 2017 to learn about sustainable vegetable production and its integration with raising livestock.
After completing the program, Prober partnered with a couple of her classmates and spent three years running a part-time produce and flower business through one of the incubator plots leased to alumna.
This project evolved into Prober's current part-time business, Flyway Herbs, which focuses on farming herbs. Attending KPU Farm School taught her how "learning is never done," as farming requires hands-on problem-solving, resulting in valuable, relevant and applicable lessons. This experience built confidence with Prober, making her goal of owning and operating a small-scale farm achievable.
The general public has access to fresh harvests from the Tsawwassen First Nation Farm School during the summer and fall through its Community Supported Agriculture (CSA) Food Box program. Back for its seventh season, this program sells a 20-week subscription to farm-fresh products. With the farm anticipating harvesting fresh staples such as lettuce and tomatoes alongside various types of kale and squash, the CSA food boxes will feature a healthy variety of produce. This offer is in addition to livestock products, including a weekly egg subscription and pork sales in the fall.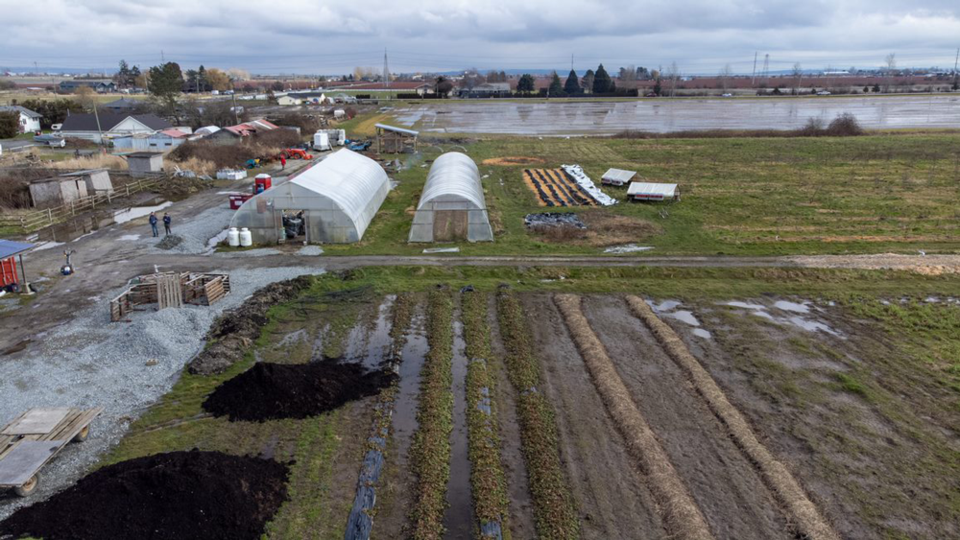 With all the proceeds from the CSA Food Box program focusing on recovering costs, Tsawwassen First Nation Farm School manager Sarah Clements believes this teaches students to run an economically viable farm "that sets them up for success and a realistic environment."
Starting on June 15, customers can pick up CSA Food Boxes weekly from various locations, including the Tsawwassen First Nation Farm School or KPU Surrey.