As August comes to a close I am trying to decide which flowers top the class in the garden. What worked and what didn't? It's good to think about it now. Did the flowers in the cutting garden meet your expectations? How long did they bloom? Were they good as a cut flower? I thought I would share my top picks for this season as they are plants I would grow again and again. It's so hard to decide on just five but here they are.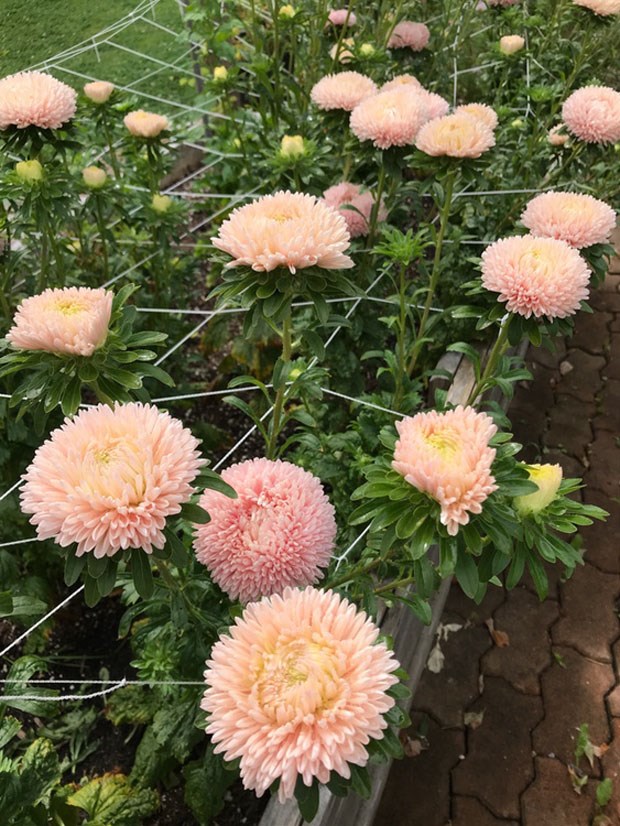 Move over Zinnias! My new love are China Asters. I love everything about them from flower form to its long lasting quality in a vase or arrangement. The only thing you need to remember is this flower starts to bloom at the end of July so it's not an early bloomer. The aster above was grown from seed and is called Lady Coral Chamois. I have a mixed blend that are just about to open so it will be interesting to see which colours I get. I planted the second planting a bit late but it will be nice to have flowers into next month. Like zinnias, the asters hold their flowers for weeks. The netting you see in the photo is used to support the three foot stems from falling over. It's much easier than trying to support each individual plant using stakes.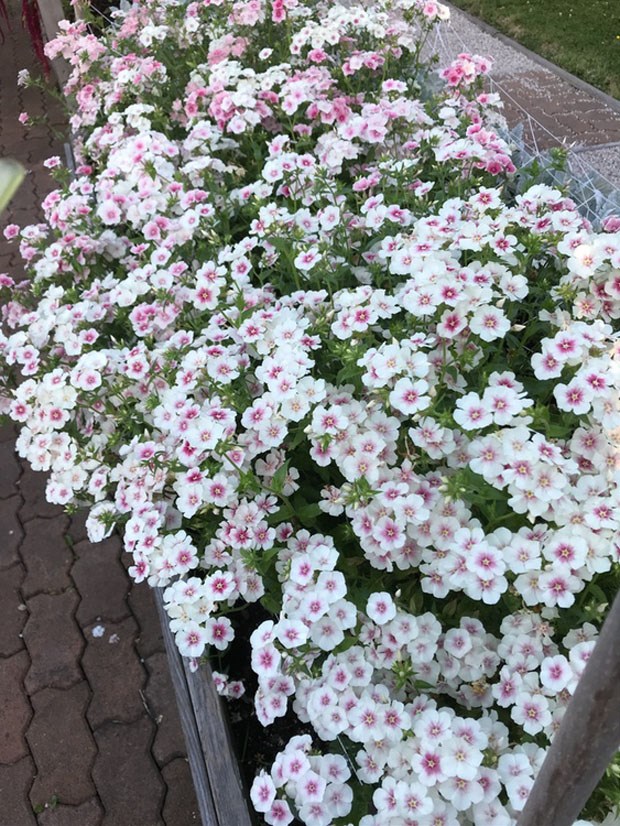 Phlox Blushing Bride is still in bloom and hasn't stopped producing flower buds since the end of May. This is one powerhouse plant. Each plant has flowers in varying shades of pinks and whites and is amazing in bouquets. Believe it or not there is Gomphrena in this bed which is being crowded out. The Phlox grows to about 24″ high but the spread is almost 36″ so it does need room to grow. Next year I will give it its own raised bed. I saw a  buttercream colour at the West Coast Seeds trial garden recently so I may try it next year.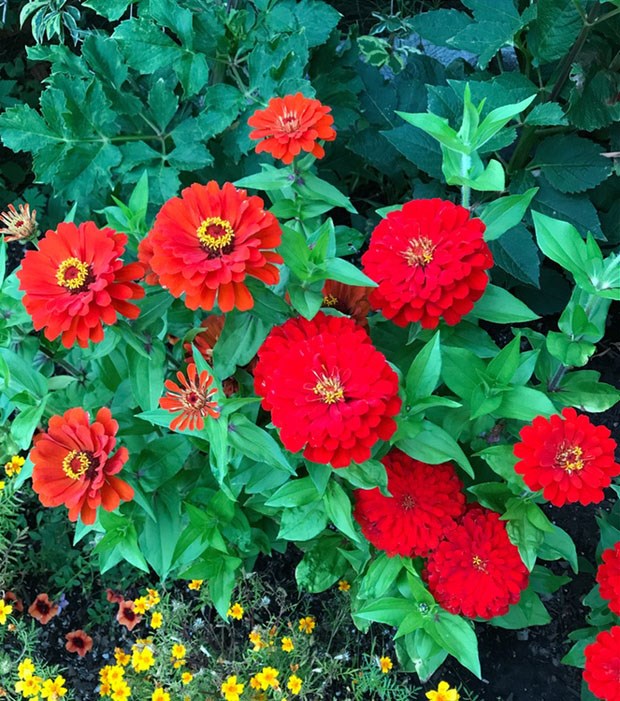 I grew this new introduction Zinnia Holi Scarlet from seed and although I don't use red in the garden it's become one of my new favourites. It grows to about 15″ high in our area so its great as a middle of the border annual. I grew Marigold Lemon Gem in front and it worked perfectly.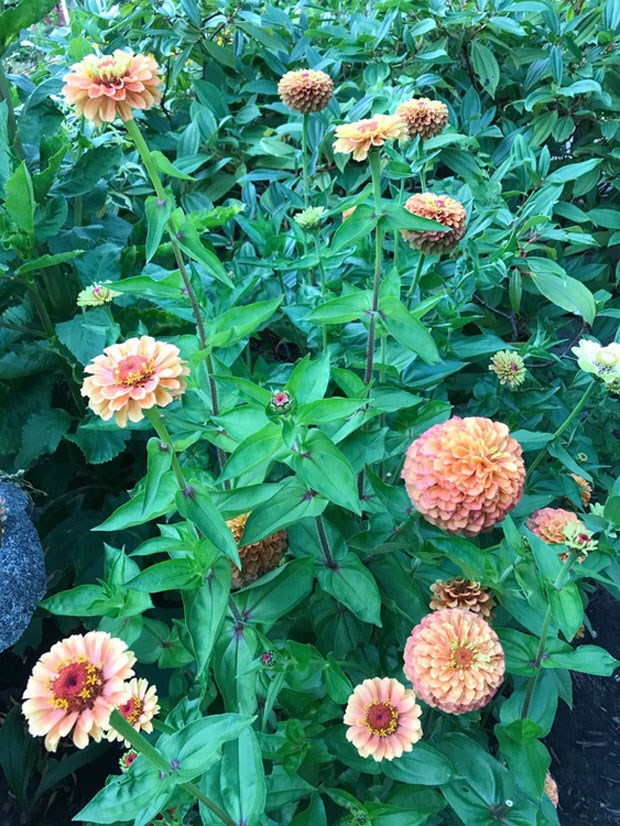 I know I have talked about Zinnia Queeny Lime Orange in previous posts but its such a winner in the garden. This zinnia grows to about 3′ high and rarely needs deadheading. It's a beautiful shade of peachy-orange and makes a wonderful cut flower for the vase.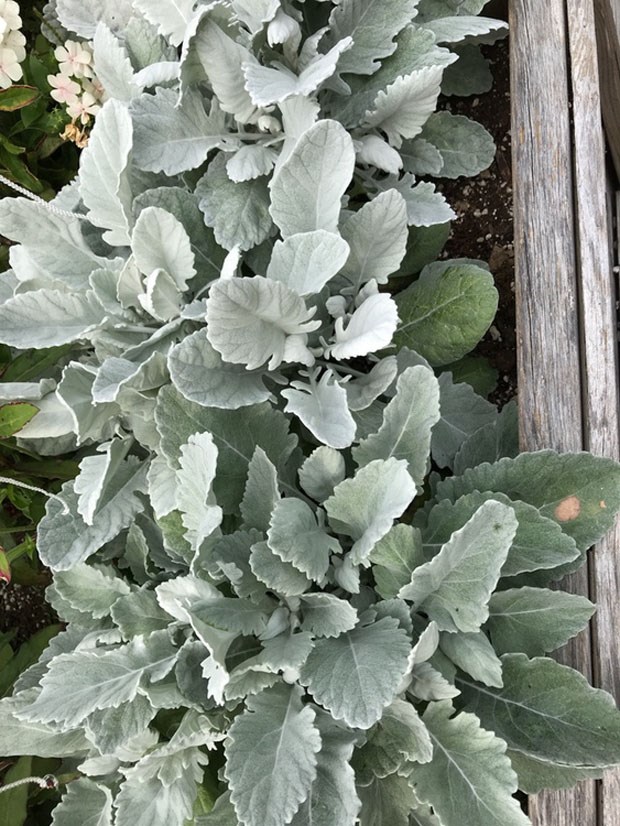 Dusty Miller New Look is a new plant from the All American Selection winners. It doesn't have the more serrated leaves that previous cultivars have. I like the large broad leaves better. I wasn't sure it would work well in flower arranging but it was excellent. I was able to insert the stems into wet foam quite easily. I will be removing Artemisia Silver Brocade and use Dusty Miller New Look instead. Yes, its an annual but it's so easy to grow from seed. It germinates as tiny green seedlings but doesn't get its silver colour until about the third set of leaves.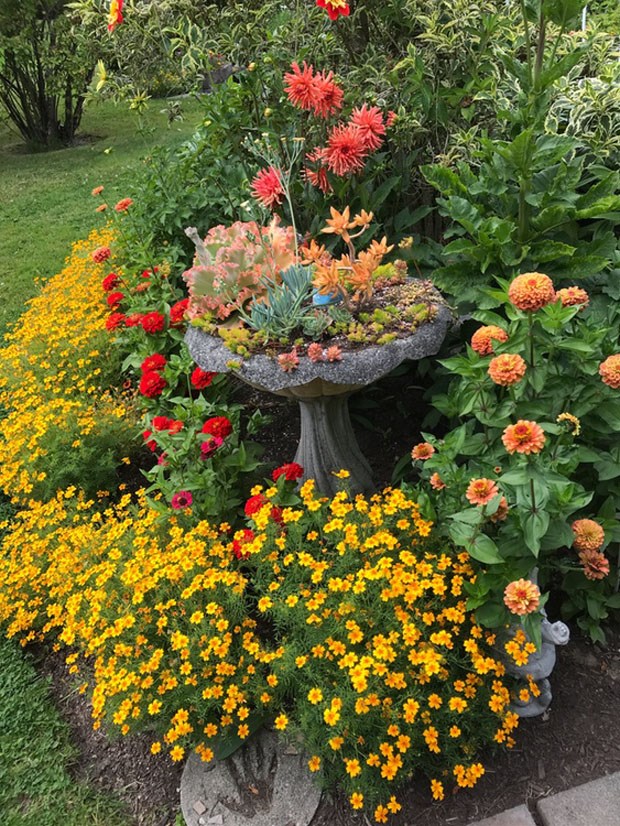 So there you go, a few of my favourites from this year's garden. Did you grow something new this year? I would love to hear about it. I have a garden full of large trees, shrubs and perennials but it's the annual colour that really gives you long lasting impact.