Want to turn your closet of stuff into an eco-conscious fashion experiment? It's a lot simpler than it sounds.
Textile waste is a massive environmental problem, so much so that in 2019, the Think Thrice program was launched in Metro Vancouver to highlight sustainable consumerism (like shopping vintage and upcycled) and encourage repair and care.
Rescuing items from the back of the closet is sometimes as easy as re-inserting a drawstring or revitalizing a worn-out white T-shirt. These small fixes have a two-fold impact: it helps keep clothes out of the landfill and in wardrobe rotation, cutting down on the new items that need to be purchased.
HOW TO RELEASE WRINKLES — EVEN WITHOUT AN IRON
North Vancouver-based natural laundry company Nellie's is best known for its wool dryer balls and retro labels can also help clothes that are in a perpetual state of frump.
Nellie's Wrinkle B-Gone works with or without heat: shake well, spray, smooth and let fabric lay flat or hang for five minutes. It can also be used as a pre-treatment ironing aide and lemongrass-scented refresher.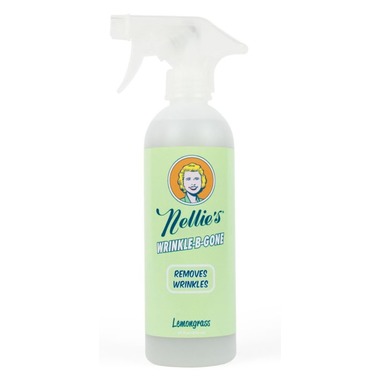 HOW TO GET RID OF MUSTY CLOSET ODOURS
Ever's Bamboo Charcoal Moisture Absorbers are made to combat musty closet smells (and can even help deter moths, a dreaded closet pest). These are unscented, so they don't emit an artificial scent that can cling to clothing. Slip one onto a hanger; for optimal usage, it's recommended to place the pouch in sunlight for a couple of hours every month. After a year, cut open the pouch and safely mix the bamboo charcoal into soil (pairs well with potted lilies and other delicate plants).
Find it at Well.ca.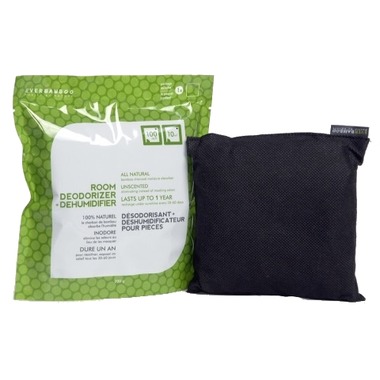 For closets that are super humid and damp, a little more power (and more of an investment) is needed. This Pro Breeze Electric Dehumidifer handles up to 215 square feet of space, is portable, and has hundreds of five-star user reviews on Amazon.
HOW TO KEEP WHITE CLOTHES BRIGHT
There's nothing more crucial to maintaining a good wardrobe than fool-proof laundry habits. Fading brights and dingy whites are the result of the wrong detergent and the wrong water temperature. OxiClean gets very high marks from users for both its OxiClean Color Shield and OxiClean White Revive Laundry Stain (which brought back to life one of our own beloved white button downs that was discoloured by blue jeans). Toss it right in the drum (it is safe for HE) and try to pre-soak to get the most out of laundry time.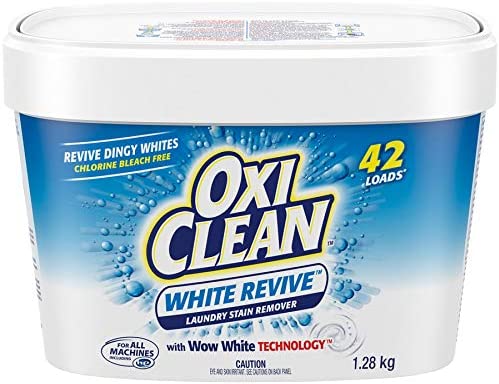 HOW TO CLEAN YOUR SNEAKERS
Los Angeles-based Jason Markk runs a spa service for sneakers with drop-off service in LA's Little Tokyo and London ("The Purp Special" deep cleaning is the most popular package). Canadians who want some special care for their shoe closet can score the DIY, at-home care packages. The Jason Markk Essential Shoe Cleaning Kit ($24) comes with a bottle of cleaner (which can manage 100 pairs of sneakers) and a wooden brush with hog bristles, great for stubborn soles.
For a convenient travel option, these individually-packaged wipes work great on leather (just steer clear of suede or nubuck).
Watch Markk demonstrate how to safely clean valuable sneakers in this YouTube video.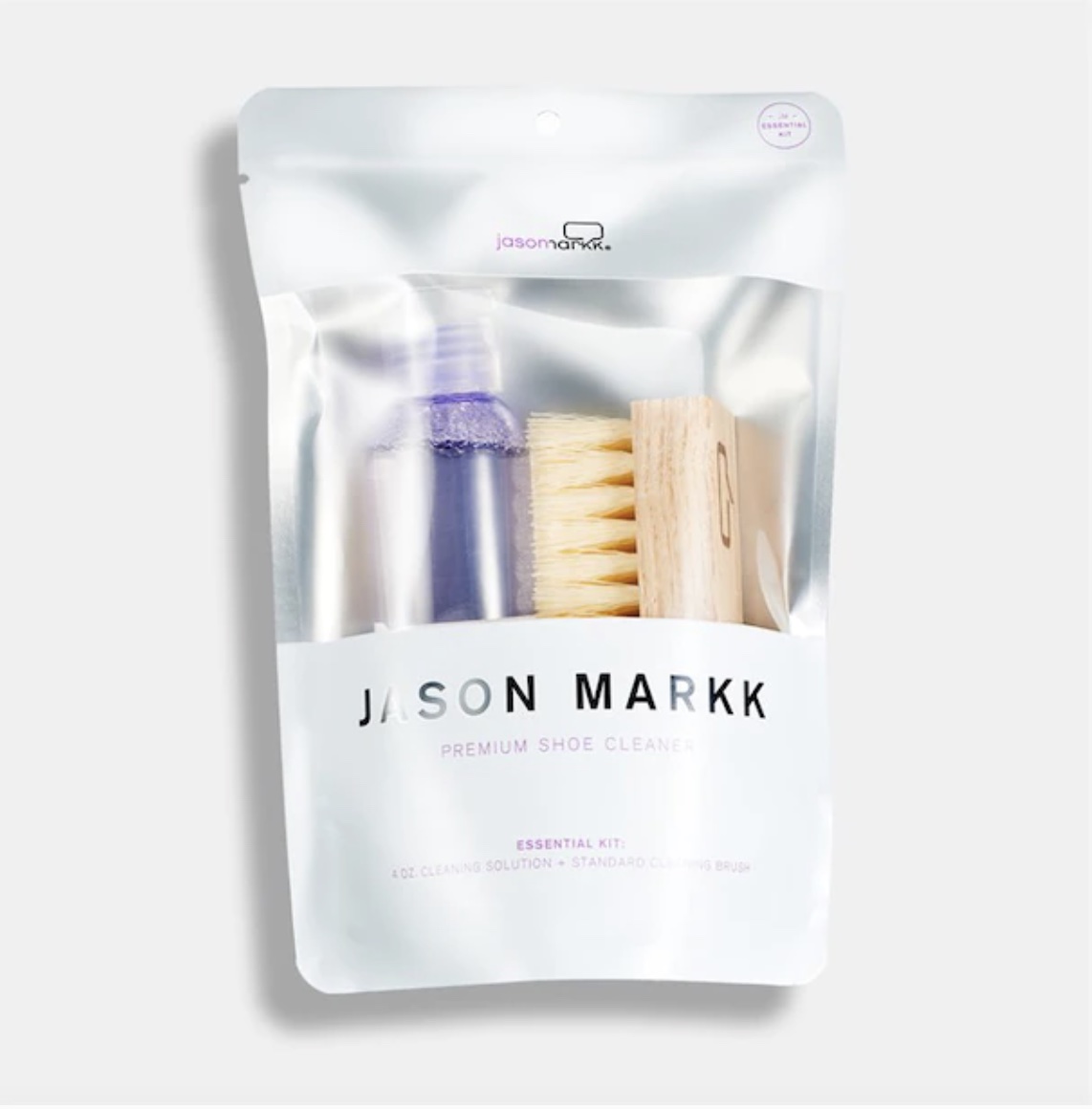 HOW TO REATTACH DRAWSTRINGS TO YOUR CLOTHES
Drawstrings that come off in the wash — what is your deal? You have one job!
Safety pins work in a pinch but require a fair bit of patience and a YouTube refresher. This Clover Needlecrafts Flex 'N Glide Bodkins has loads of five-star reviews for its convenience, practicality and versatility, particularly when it comes to more delicate fabrics and the smaller hole openings on children's clothing.
HOW TO GET RID OF PILING ON CLOTHES
If a T-shirt or sweater has gone from "worn in" to "worn out" because of pilling, this fabric smoother on Amazon is so satisfying. It gently removes lint and fuzzy fabric for an instant refresh, particularly on items that get a lot of wear (like expensive yoga pants). This small, battery-operated version has hundreds of five-star reviews and is considerably cheaper than name-brand fabric smoothers.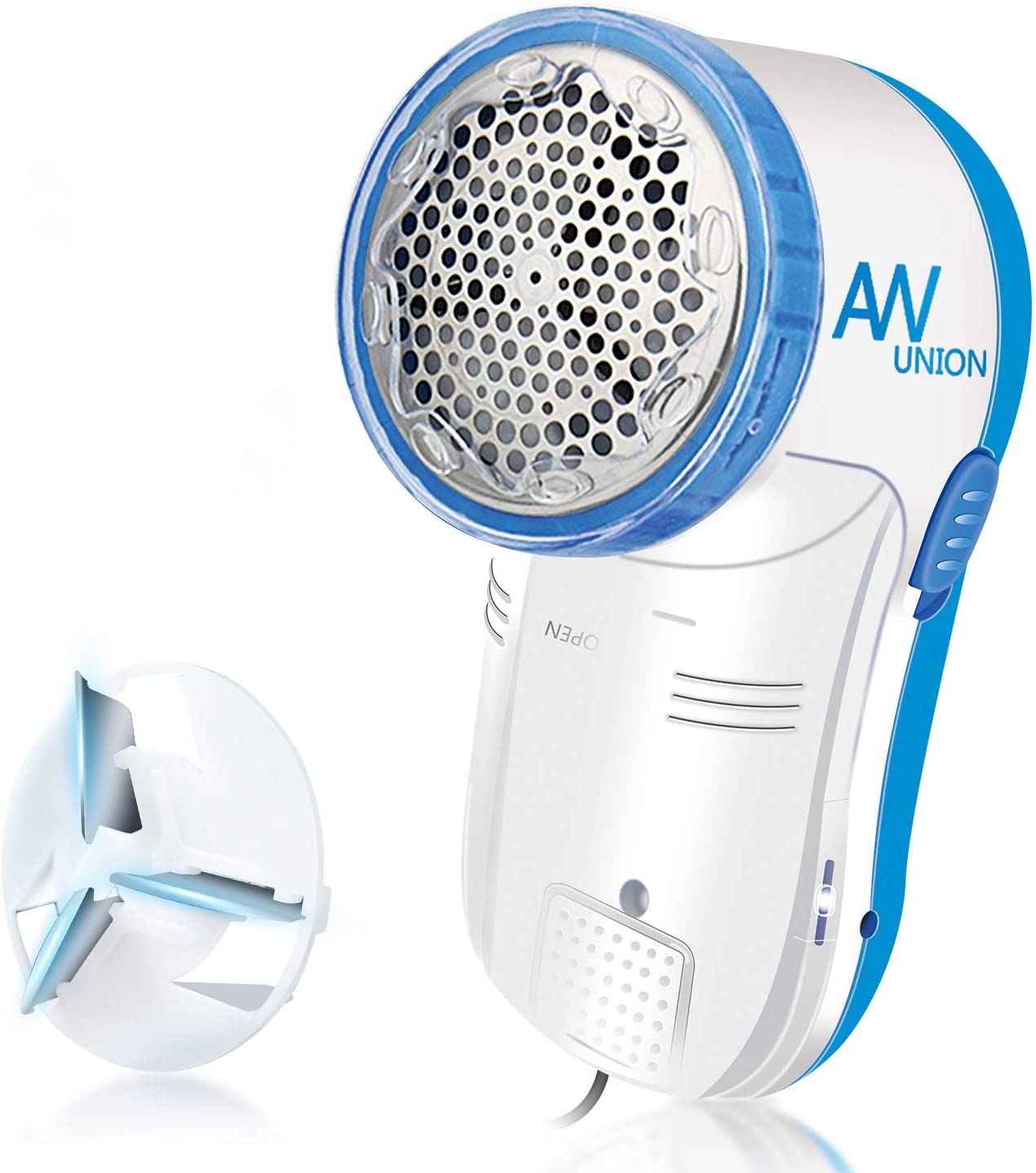 HOW TO QUICKLY REATTACH A BUTTON
Sewing can be intimidating but this basic all-in-one sewing set has everything to do the simple tasks like reattaching a button. It has fabric scissors to clean up a frayed hem, plus a measuring tape (always good to have on hand, especially when trying to figure out online clothing sizing), pins, needles and marking pencils. This is described as "suitable for children" and it doesn't get more basic than that. For instructions, this YouTube video is slightly hokey but does a good step-by-step breakdown.