Stay organized and have everything you need for a relaxed and stress-free day out with your family with this vetted checklist of sturdy bags, waterproof blankets, insulated water bottles, a DIY emergency kit and swimwear and light towels. We even included a water bowl for Fido.
BEST TRAVEL BAGS FOR A BEACH DAY
Baby bags are a lie. The baby doesn't outgrow the bag, it just gets bigger, heavier and stickier as the kids get older. Finding a sturdy, washable, and lightweight options with plenty of separate compartments can make the shlep a little more organized.
Splurge:
Functional and sleek, Tumin Voyageur Carson backpack is the gold standard of carry-on bags (and the price tag reflects that). This bag is designed for tucking things away with two side pockets, a front pocket and a front zip compartment, plus multiple spots inside to tuck away items (like a leak-proof water bottle pocket and 15" laptop or tablet). The cost-per-use value here is in the details, like the magnetic smartphone compartment and the padded shoulder straps.
At this price, take advantage of the perks like free monogram and register the product for the limited five-year warranty.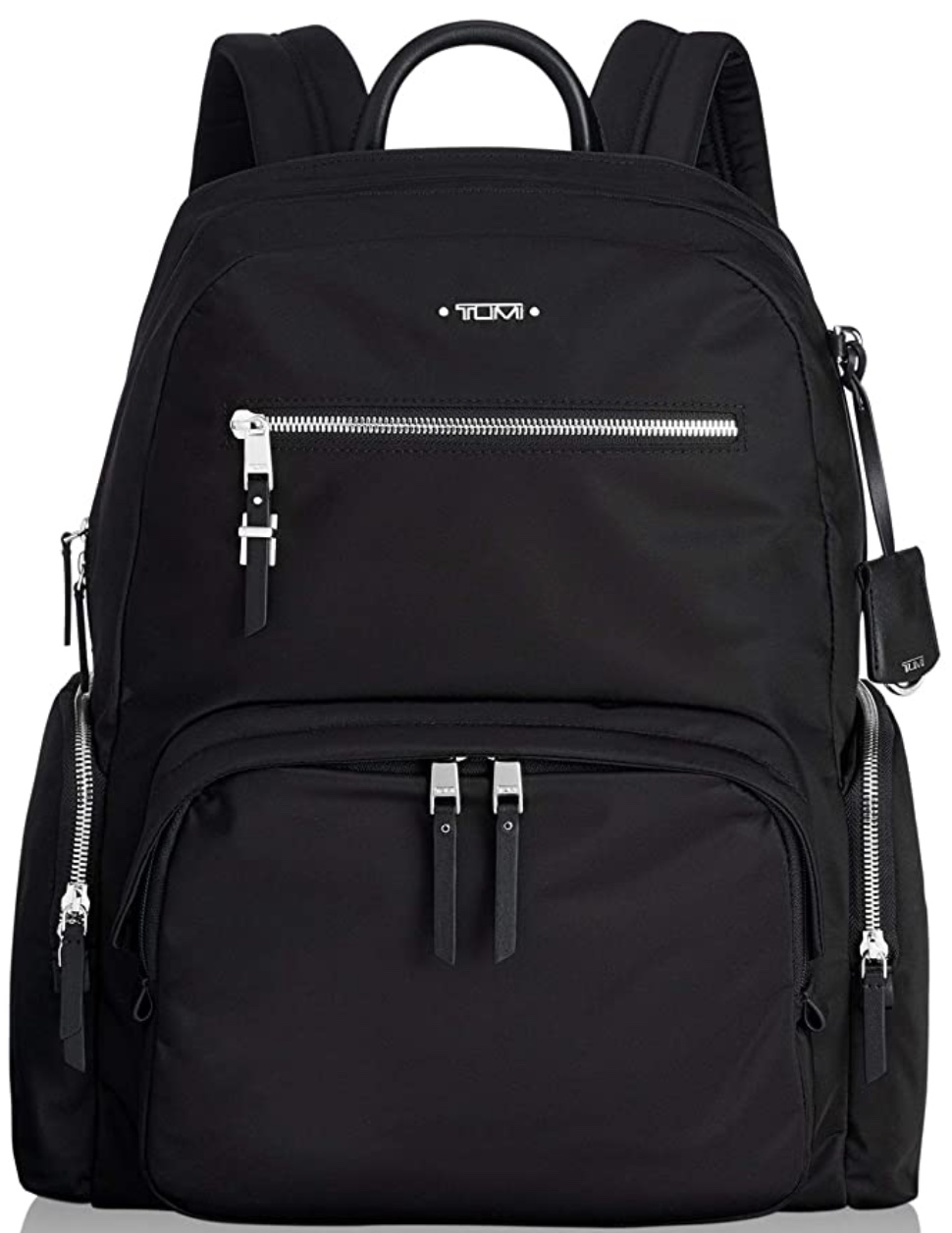 Save:
No-fuss canvas is durable, so much so that the more it gets "beat up" the softer it gets and the better it looks. The key to using a cream-coloured tote is to not be precious with it; those smudges and stains add character. This Old Navy tote bag comes with a top zipper (which is a priority when juggling multiple items).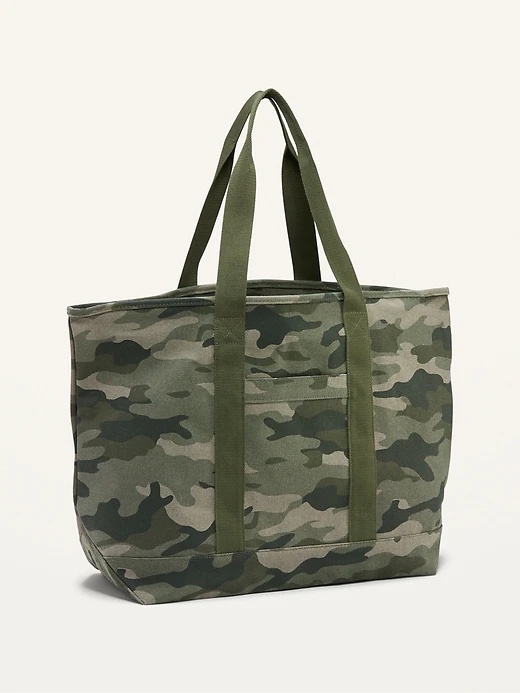 Style:
This printed mesh bag from Urban Outfitters is roomy enough to hold the essentials for a long day and the striped print gives it a beachy, breezy feel.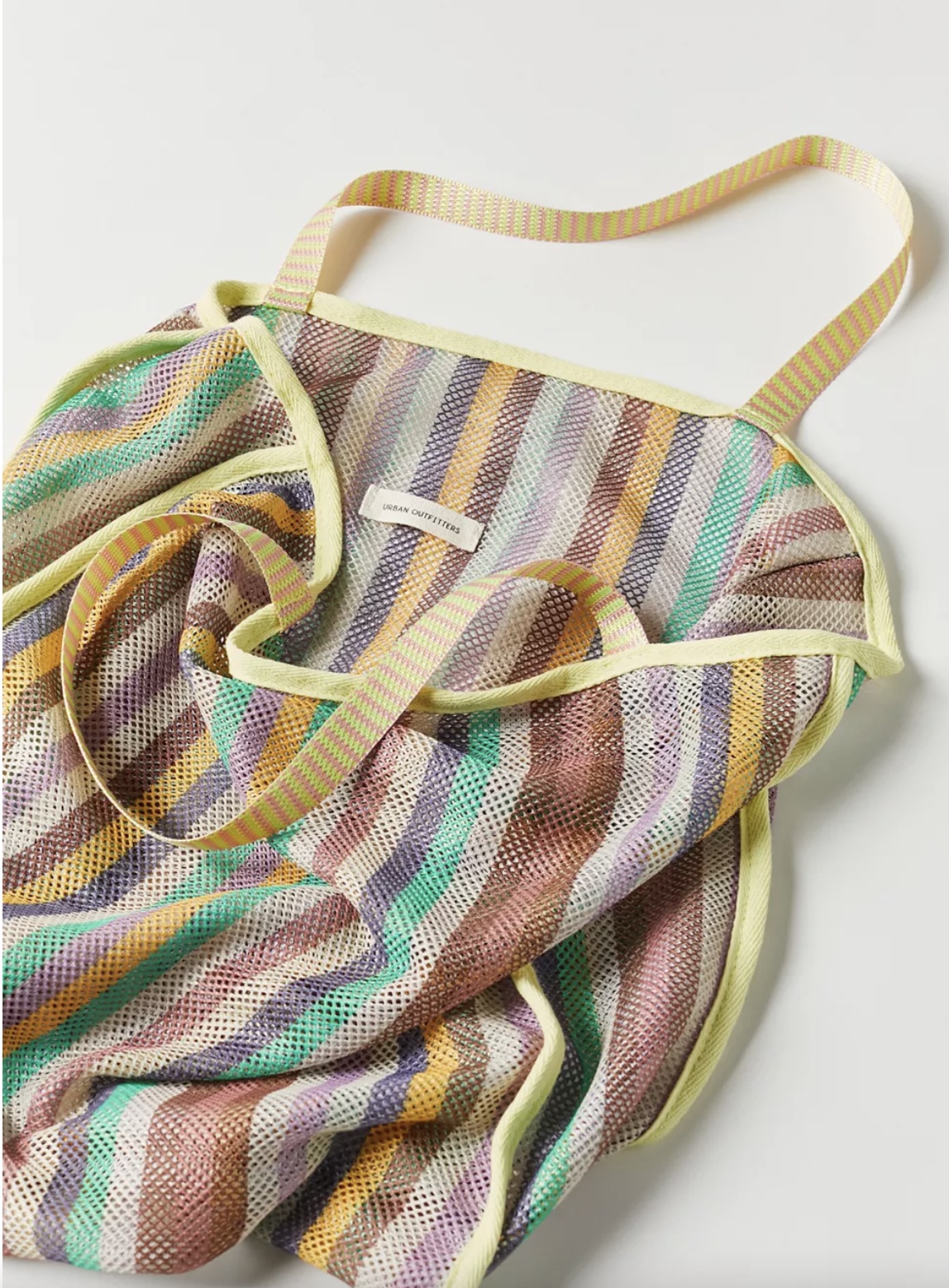 WHAT TO INCLUDE IN A DIY FIRST AID KIT
A scraped knee is inevitable, but a ruined afternoon is not.
Waterproof Band-Aids, antiseptic spray for scrapes (this one is for kids 2+), blister bandages, chewable antihistamine for minor allergic reactions (for kids 6+), After Bite and chewable Advil (for kids 2+) cover the majority of minor issues. Remove the packaging and store in a pouch or in a "I need to get out of the door this second" pinch, a Ziploc bag will do just fine.
For pouches, the largest bag in this cheerful set of Baggu fruit pouches can hold the essentials listed above and the other two to pack keys, masks (for bathroom runs), credit cards, a phone, a deck of cards, hair bands and lip balm.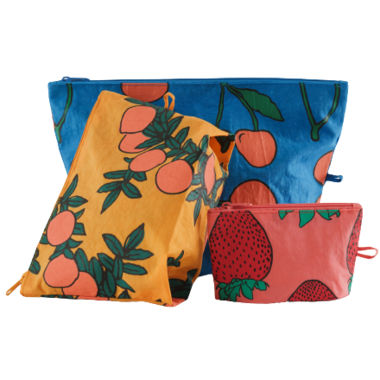 These cheap and cheerful Old Navy nylon bags are cute as heck and a very doable $8.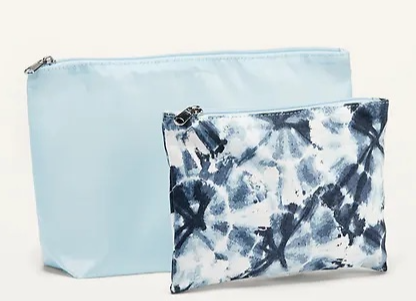 BEST WET BAGS AND SWIMSUITS FOR KIDS
Nothing shocks a child more than water being wet, so a change of clothes (don't forget the socks and underwear) can go in this convenient Skip Hop wet/dry bag. If a post-sprinkler meltdown happens, the wet stuff can be swapped for fresh clothes, keeping everything compartmentalized.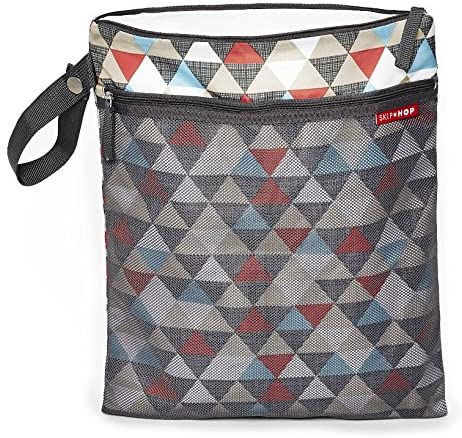 For a packable option, these one-piece Nozone swimsuits are easy to pull off and on and offer 50+ SPF protection. These swimsuits are Canadian-made from a family run company out of Victoria and the quality is top-notch, the suits are highly durable (and will likely last until a child outgrows it) and the coverage can't be beat. You can also try these popular and well-reviewed full-length swimsuits from Amazon.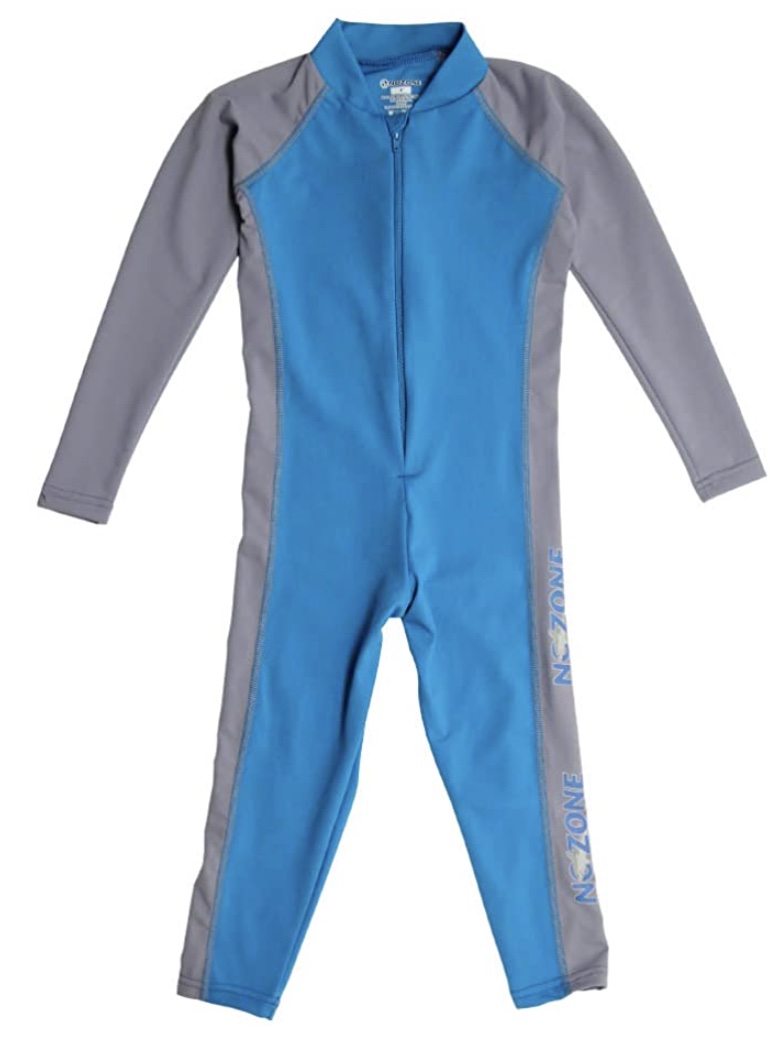 BEST WATER BOTTLES FOR KIDS
For parents looking for a "I Haven't Stopped for A Drink in 3 Hours and Now I'm Extremely Upset" water bottle for their children, we looked for two different but equally important functions: must stay cold and must not leak.
The Yeti water bottle is a little on the pricey side (at $40, you definitely don't want to leave this one behind at the beach), but it is double sealed for efficiency, made of stainless steel so it can withstand being kicked around a bit, and has a click straw, which makes opening and closing it manageable for little hands.
BEST TOWELS FOR DRYING OFF AND NAP TIMES
Instagram-cute Turkish towels are no match for an upended container of Goldfish crackers. A waterproof (and spill-proof) blanket is feather light and can withstand grass (no stains or dampness) and sand (easy to shake off) — this waterproof outdoor picnic/beach blanket gets top reviews from users.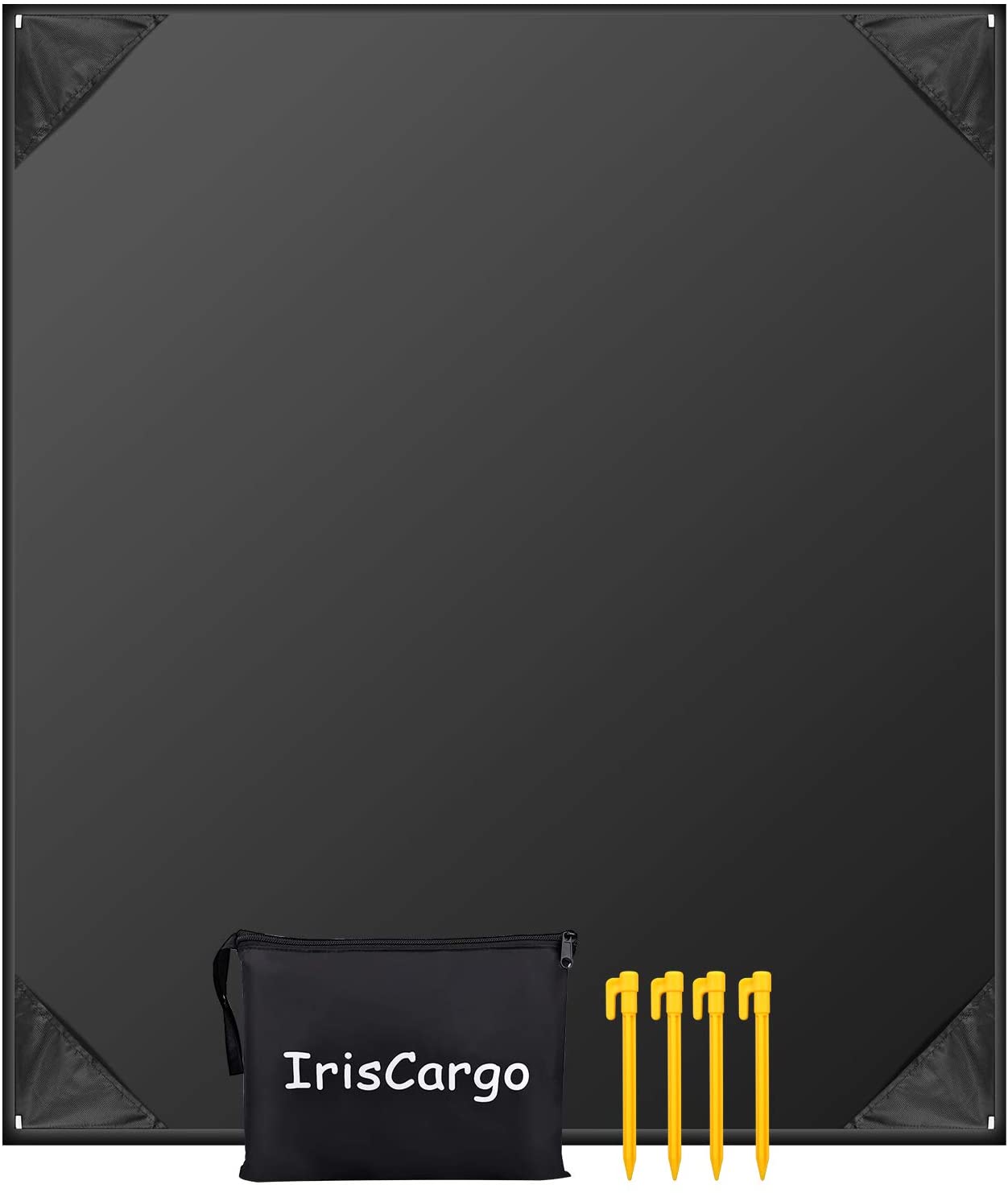 BEST CONTAINERS AND SNACKS FOR EATING ON THE GO
For a BPA-free option, this stainless steel snack containers has four different sizes, is odour-proof, and can go in the dishwasher. It makes it easier to keep a variety of snacks (like cheese and crackers and fruit) separated. These containers are not microwavable (not a problem for the outdoors) and a little bit of investment, but great for daycare, school and parents to use, too.
Register online for a warranty on the lids, typically the most lost and/or ruined part of any set.
If puree is still on the menu, the Canadian-made Love Child Organics have next-level pouch mixes, like pumpkin, banana and coconut with quinoa base.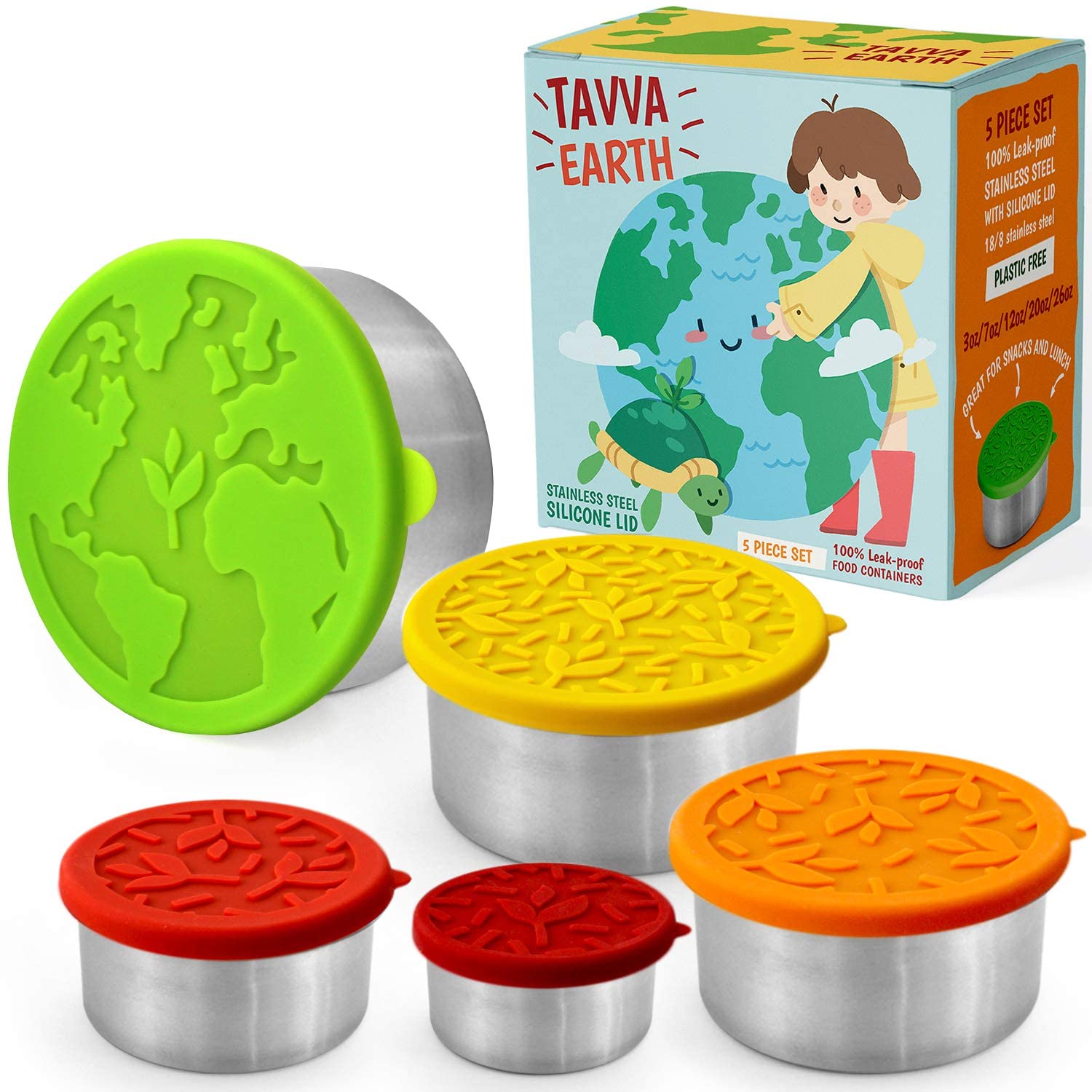 BEST PORTABLE DOG WATER DISH
For the four-legged family member on the guest list, tuck this collapsible water bowl and refill liberally.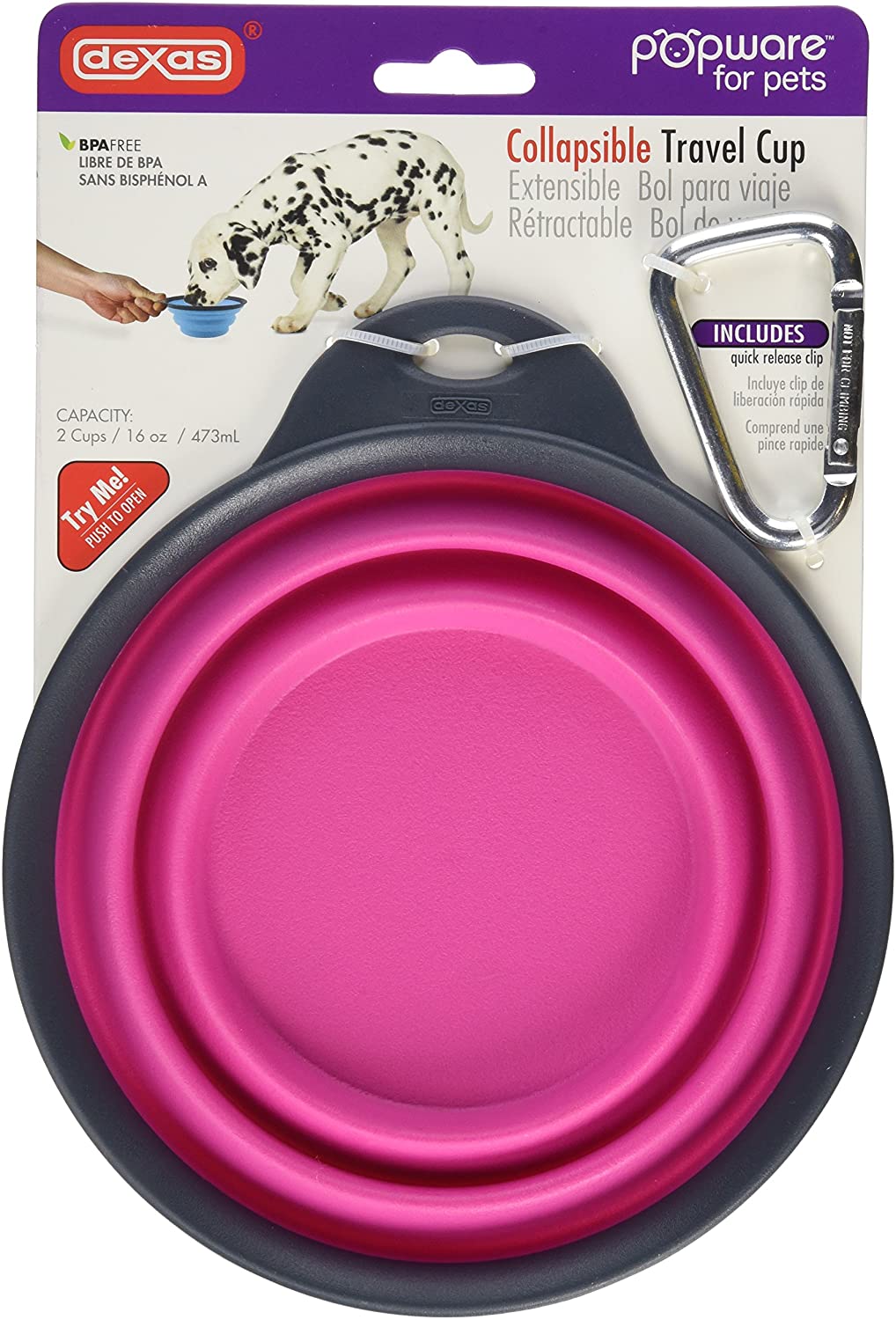 ---
Looking for more outdoor accessories? Check out our picks of Canadian sunscreen brands, mosquito repellents and family-friendly outdoor game sets.