A gunman wanted in the shooting of three people in Chilliwack, B.C., remains at large as police comb the area.
At 11 a.m. Thursday, July 21, a regional Fraser Valley RCMP detachment responded to a report of gunshots in the vicinity of the 9700- block McNaught Avenue.
When police arrived, they found one woman had already died from gunshot wounds. Another woman was found with life-threatening injuries and was airlifted to Royal Columbian Hospital in New Westminster where she later died. A third victim, a man, was treated at the scene for non-life-threatening injuries, said an RCMP spokesperson.
Police say they believe the shooter and the victims knew each other and the attack was targeted.
"We are urging anyone with information, dashcam footage, or residential security footage, to come forward and speak with police as soon as possible," said Sgt. Timothy Pierotti of the Integrated Homicide Investigation Team (IHIT).
In taking control of the investigation, IHIT released the name of a suspect: Eric John Shestalo, 50, who remains at large and is considered by police to be "armed and dangerous."
IHIT described Shestalo as Caucasian, five feet nine inches tall (175 centimetres), 176 pounds (80 kilograms). He was last seen wearing a black jacket, black pants and a black hat with an orange rim.
Shestalo was last seen driving a 1990 Jeep YJ, painted red with a yellow front end. IHIT said it "may be bearing" a B.C. licence plate MT9 81W.
Any member of the public who spots the wanted man is asked to stay away and call 911 immediately.
Anyone who was travelling in the 9700 block of Chilliwack's McNaught Avenue between 9 a.m. and noon is asked to speak with police should they have any dashcamera footage or information regarding the homicides.
IHIT can be reached through its information line 1-877-551-4448 or by email at ihitinfo@rcmp-grc.gc.ca.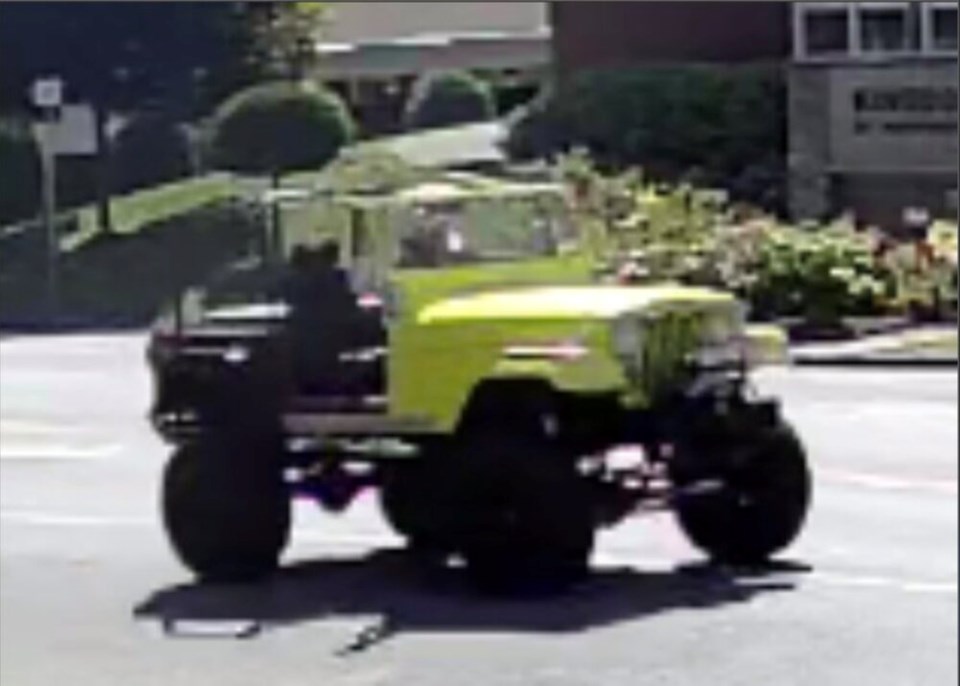 A history with the law
Shestalo's criminal record turned increasingly violent in recent months. In the past, the man had faced a handful of charges for minor traffic offences, like speeding, and driving without a licence or insurance.
His next appearance was scheduled for Aug. 5.
But only half an hour before police responded to the shooting, Shestalo was due in a Chilliwack court where he faced several alleged offences, including two counts of assault and two counts of uttering threats to cause death or bodily harm, according to a B.C. court database.
The alleged offences were claimed to have taken place on May 15 of this year.
The wanted man also faces a separate assault charge dating to July 6 and was scheduled to appear in a Vancouver courtroom on Aug. 11.