A man is smoking fentanyl in a park.
One of his pockets is filled with more doses of the drug.
Police approach and ask him to move along because there are kids playing nearby.
The man refuses.
Police have the option to arrest him and seize his drugs, which he says are for personal use.
What happens next?
Nothing, because the scenario is a fictional one that Abbotsford Police Chief Mike Serr used to explain how such a potential interaction must be handled differently by officers once B.C.'s new drug decriminalization law kicks in Jan. 31.
People in possession of 2.5 grams or less of fentanyl, heroin, morphine, crack and powder cocaine, methamphetamine or MDMA cannot be arrested or have their drugs seized.
Instead, the B.C. government says drug users will be offered an information card from officers about health and social supports, including local treatment and recovery services, if requested.
"When it comes to fentanyl, or any of the [other] drugs named, we don't have a tool — we can't seize a drug, and there's no ticketing options," Serr told Glacier Media of the law's limitations for police.
"Really, unless a community can come up with a technical bylaw, our police officers really are challenged on how they can ask for compliance and ask the person to move along."
The new law, which applies to people 18 and older, is the result of a successful push from the B.C. government to have Health Canada grant the province an exemption from the Controlled Drugs and Substances Act (CDSA).
The exemption begins Jan. 31 and expires Jan. 31, 2026.
The B.C. government is on record saying decriminalization is a critical step in the fight against the toxic drug crisis, which killed more than 10,000 people between January 2016 and October 2022.
Government believes the new law will help reduce the barriers and stigma that prevent people from accessing life-saving supports and services, saying substance use is a public health matter, not a criminal justice issue.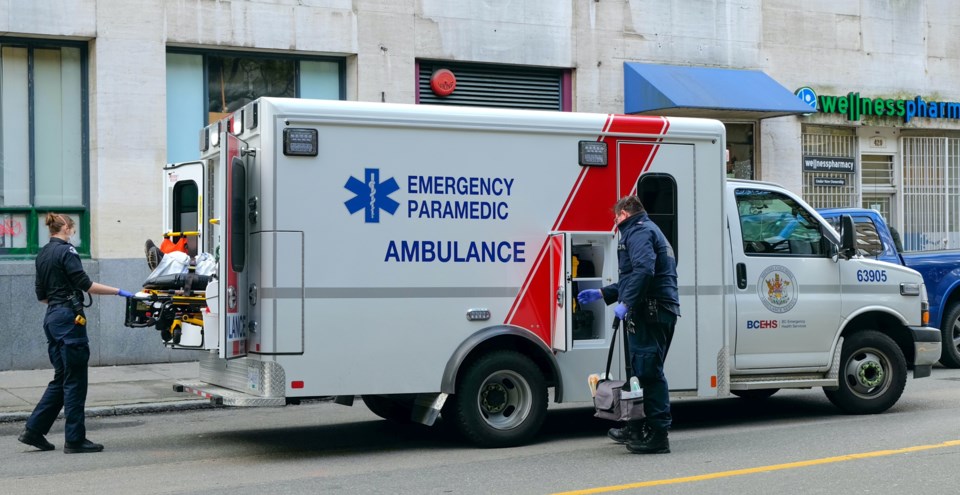 'Impacting individuals and families all over our communities'
Despite some of the challenges of the law, Serr said he fully supports the direction of government, which he believes will reduce demand for illegal drugs and potentially reduce the number of overdose deaths.
But that optimism comes with a caveat.
Government support for health services and treatment have to be in place for people who use drugs, he said, noting the Fraser Valley has only 25 detox beds. Once the BC Coroners Service releases its final report on number of overdose deaths for 2022, Serr believes Abbotsford will have lost more than 100 people last year.
"Many people look at this crisis as the marginalized people they see in the street, but there is a whole wave of people who are using quietly in their homes and they're dying — it's devastating," he said.
"We're saying to [health authorities], 'Over to you,' when it comes to drug use. You've got the ball, and now please run with it and take this on as a major priority because it's impacting individuals and families all over our communities."
Serr was a member of the provincial government committee that established 2.5 grams as the threshold and provided guidance for the application to Health Canada. He and other police leaders have been involved in the rollout of the new law and training.
The 2.5-gram threshold was controversial, with the Vancouver Area Network of Drug Users and other groups saying it should have been higher. Serr said research done at the time showed the average weight of drugs seized from individuals in Vancouver was 1.9 grams and Victoria was 1.3.
"At the end of the day, we made our recommendation, other groups made theirs, and the government fell on 2.5 grams, which I think was kind of the happy medium," he said, explaining that 2.5 grams typically represents 25 doses.
Public Prosecution Service of Canada
All 240 Abbotsford police officers will have received government-led training on the new law by Jan. 31, said Serr, noting the course is the equivalent of a 45-minute webinar and explains the reason for the federal exemption, the purpose of the information cards and limitations of officers.
Liability is also discussed in the training, with Serr saying officers have concerns with returning drugs to a person who may then overdose and potentially trigger an investigation of the officer by the Independent Investigations Office.
There's also concerns organized crime will exploit the law, with dealers keeping only 2.5 grams of drugs on them while dealing, with the rest of their stash hidden at another location.
"Someone can have 25 packages and say it's for personal use, but if we have evidence through observations and score sheets that they're trafficking drugs…we can still seize those drugs and charge the person for possession for the purposes of trafficking," Serr said.
The Public Prosecution Service of Canada issued a directive in August 2020 to federal lawyers to avoid prosecuting simple drug possession cases unless there are extenuating circumstances.
Abbotsford, Vancouver and other police forces have been on record for years that they have taken a de facto decriminalization approach to personal drug use, with Serr saying the number of arrests for simple possession in the province "have gone down significantly to almost zero."
'Fewer smaller seizures' of drugs
Sgt. Steve Addison, a Vancouver Police Department media relations officer, reiterated that point in an email to Glacier Media, saying "in that sense, decriminalization of small amounts of drugs for personal use will not impact the way we operate."
Instead, Addison said, Vancouver officers will continue to target violent and organized crime groups "that produce and traffic the harmful street drugs that continue to fuel the overdose crisis."
The BC Coroners Service's most recent statistics show 484 people died in Vancouver between January and October of 2022. In 2021, 623 total deaths were recorded in Vancouver, with another 463 in 2020.
"Although we don't currently arrest people for personal possession, and haven't done so for years without aggravating circumstances, there are times when our officers do locate small amounts of drugs during the course of their duties and are legally required to seize them for destruction," Addison said.
"The CDSA exemption will undoubtedly result in fewer small seizures as our officers will no longer be required to seize and destroy drugs weighing less than 2.5 grams."
Staff Sgt. Kris Clark, an RCMP E Division media relations officer, said in an email that the national force is working closely with other law enforcement agencies, the ministries of Mental Health and Addictions and Public Safety and Solicitor General to develop a range of training resources for officers.
"We need to ensure that police officers from all law enforcement agencies throughout B.C. have clear and consistent guidance, training and the supports they need to perform their duties with respect to decriminalization," said Clark, noting a second phase of the training will be launched in the spring.
Clark said the training involves understanding how the exemption intersects with existing laws and guidance, including the Good Samaritan Drug Overdose Act, bail conditions to address overdoses, prosecution of drug possession offences and the new evidence-based diversion measure (Bill C-5) implemented last year.
"As a police agency, our role is to redirect people who possess small amounts of certain illegal drugs away from the criminal justice system and towards health and social services," Clark said.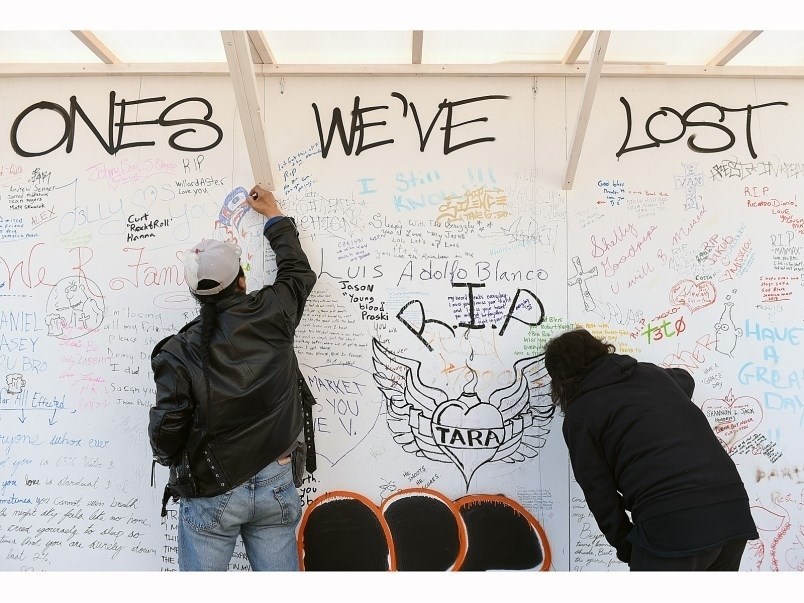 'This is a seismic shift'
For Serr, who noted the BC Association of Chiefs of Police supports decriminalization, the days ahead under the new law will be new and unpredictable ground for police forces, with his officers having mixed feelings on how it will play out.
"As you can imagine, this is a seismic shift," he said. "Our members, on one hand, are very empathetic to seeing the devastation of drug overdoses and the deaths. But they're also very empathetic to the community who is really frustrated with open drug use, with discarded drug paraphernalia. We get a lot of complaints about these issues."
Added Serr: "Police officers in my agency are cautiously watching how this rolls out, concerned on the impact to our community, concerned that they may not be able to address some of the community concerns. But at the same time, they do want to try to help support people who are dying in our community at unprecedented numbers."
Does Serr think the exemption will make a difference?
"I do. But I think it will take several years for this system to be managed in an effective, appropriate way. But what we were doing, quite frankly, wasn't making a difference. I mean, 23,000 people in Canada died [between January 2016 and March 2021]. The numbers are staggering, so we have to try something different."