Let's go back in time and visit the Kirkland House, an important heritage structure in Ladner on Arthur Drive that's still standing today thanks to a dedicated group of local volunteers.
The above Delta Archives photo from is from 1912.
In 1910 William Kirkland commissioned Ladner architect J.B. Elliot to build him and his wife Edna and six children a large Edwardian-style home on the family farm.
Construction on what would be named "Hawthorne Grove" began that year and was completed in the fall of 1911.
The pioneer Kirkland family was prominent in the political and social life of Delta dating back to the 1870s.
The family resided in the house until the late 1940s.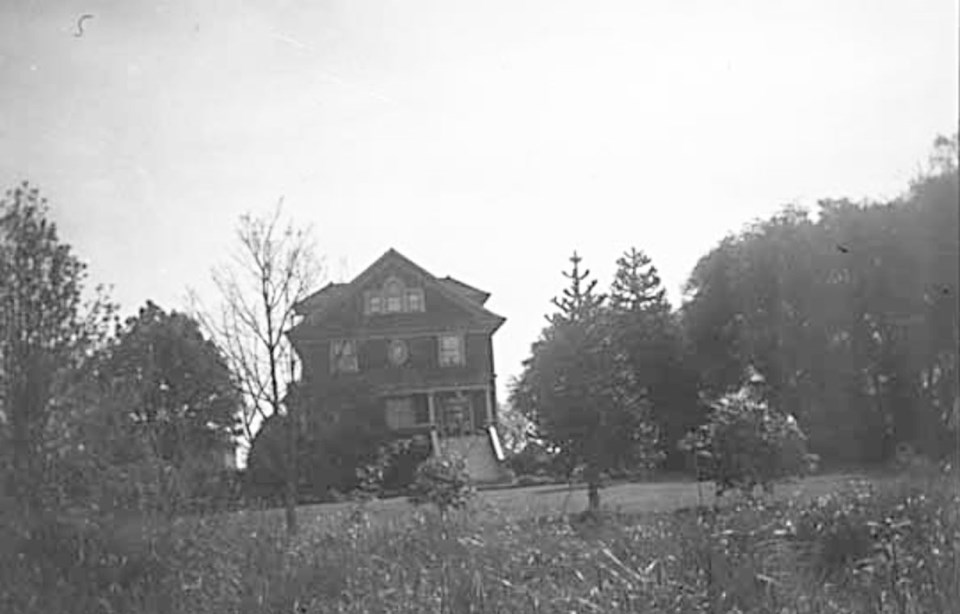 A 1960 photo of the Kirkland House, which had been occupied for a time by a series of renters before the site had fallen into disrepair and was abandoned.
In 2004, the city pulled off a land deal with the owner at the time, Genstar Corporation which earlier wanted to demolish the house.
Located next to restored Harris Barn, Kirkland House and its grounds are now owned by the City of Delta, but the preservation efforts and upkeep are handled by the Kirkland House Foundation, a non-profit organization whose volunteers have been restoring and maintaining Kirkland House since 1993.
The city books the barn for events while the foundation books the home and grounds for events such as weddings.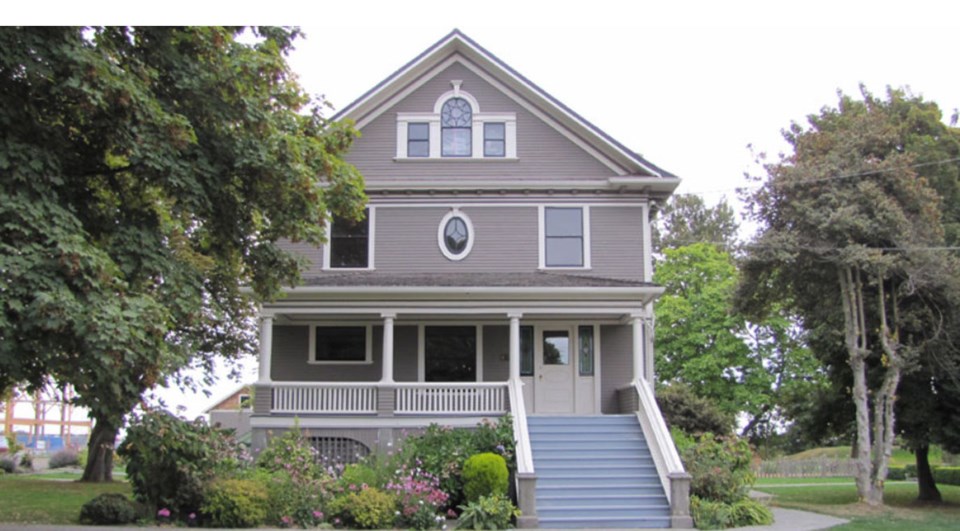 Kirkland House Foundation volunteers have restored the home and welcome donations for the ongoing restoration and upkeep of the property and grounds.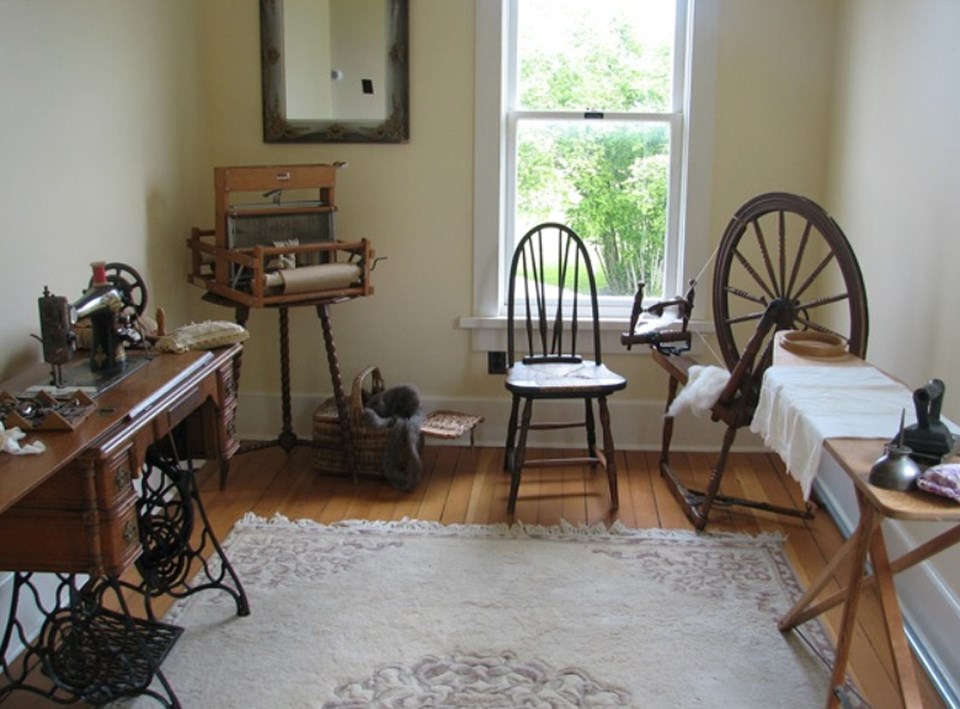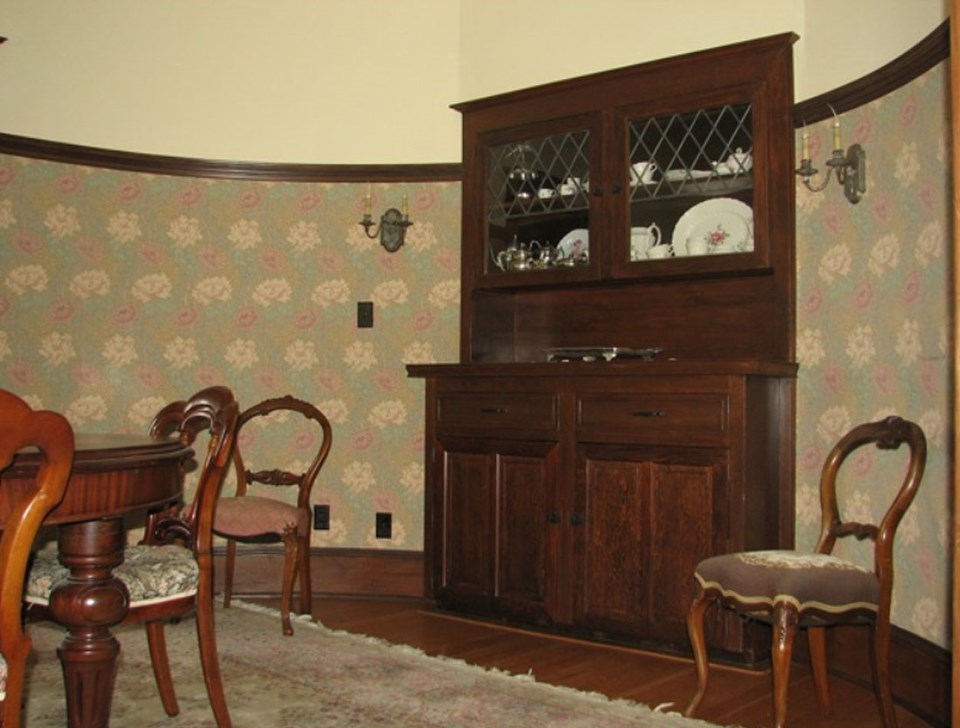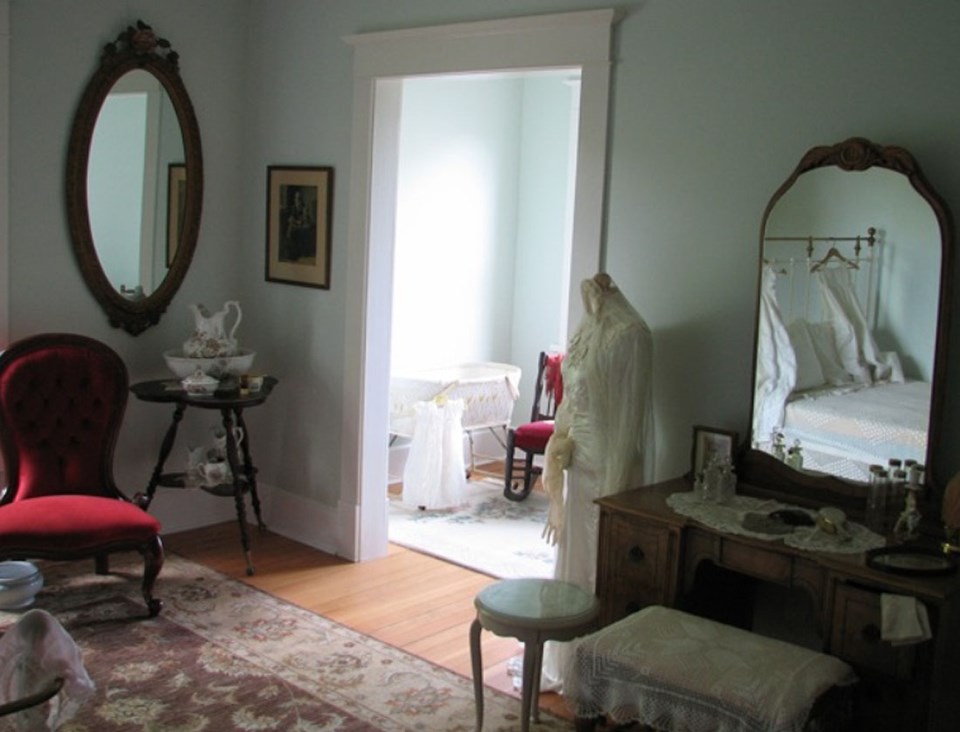 Photos by Kirkland House Foundation
At a recent meeting the city's heritage advisory commission, it was noted that in 2004 the commission endorsed a motion to work with the foundation to formerly designate Kirkland House as a heritage building. The foundation, though, at the time requested to put the designation process on hold until further work and repairs to the house were completed.
Foundation vice-president Matt Rogers at the recent commission meeting said that foundation members have agreed to now proceed with working with the city on the designation.
Another project by the foundation is the "Implement Shed" which will enable Kirkland House to display examples of farming equipment used not only on thes premises but also other farms throughout Delta. Some of the implements will be operational.
For more information about the foundation check https://www.kirklandhouse.ca/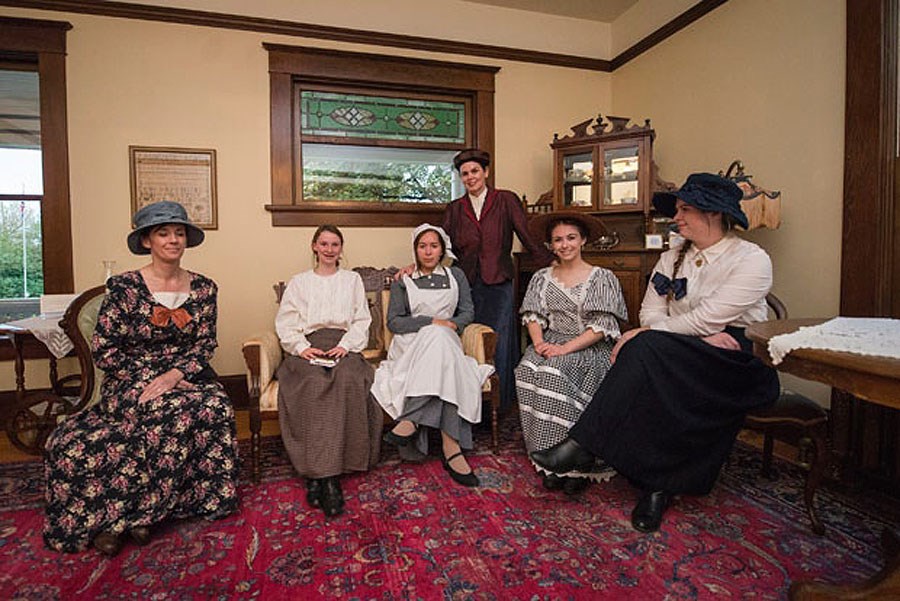 Last fall, a community group of heritage and theatre arts volunteers presented Delta 1914-1918: A Historical Reenactment at Ladner's historic Kirkland House. The theatrical reenactment depicted life in Delta during the First World War.