Let's do a throwback and check out Westham Street (now 48th Avenue) in 1914.
The above photo shows the White Store, a retail building that stood for many years on the street in Ladner.
The store was built around 1890 and it was one of the major department stores for municipality.
According to the Delta Archives, it was first owned by H.J. Hutcherson and he sold the store to S.W. Walters in 1912.
After Walters, J.W. Atkey brought the store in 1918 and he sold it to R.F. Young, who in turn sold it to J.H. Perry in 1934. It would be renamed Perry's Department Store.
Up until that time, the store included a grocery department.
In 1965, Gordon Peacock bought the store but retained the Perry name.
The store operated under different owners until it was demolished in 1989.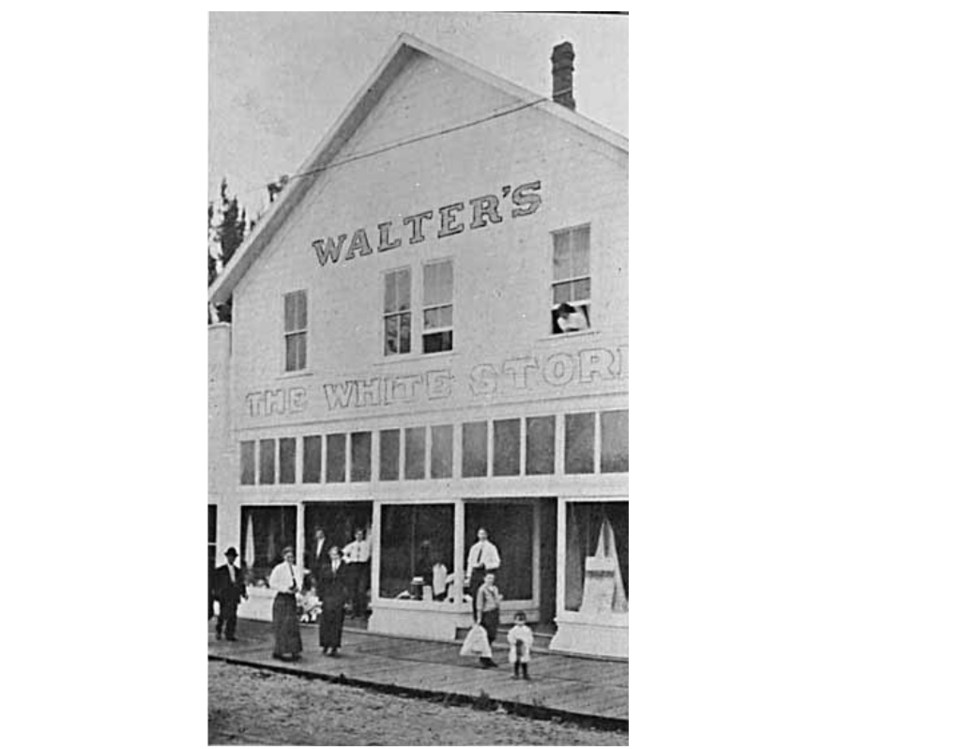 Carrying a wide range of products, here's The White Store on Westham Street in 1912