Let's take a step back in time and check out a Ladner home that's still standing today, although you'll now have a hard time seeing it as its view from Arthur Drive is obscured by trees.
The above photo from 1932 shows the William Hilton Wilson Residence with the Wilson family in front of their home.
Located on what was then known as Slough Road, the house is located at 4585 Arthur Drive.
It was built in 1915 by John B. Elliot. Wilson was one of the partners in the Lanning, Fawcett and Wilson store, a building at Ladner Harbour which is also still standing today. The Craftsman style Wilson house stayed in the Wilson family until 1965.
Many of the exterior and interior features have been preserved, but one big change to the exterior is a two-storey addition to the north that includes a garage at ground level.
The design of the Wilson House was copied in 1918 by A.J. Parmiter when he built his new house at 5331 34B Avenue.
That house also survives today in excellent condition.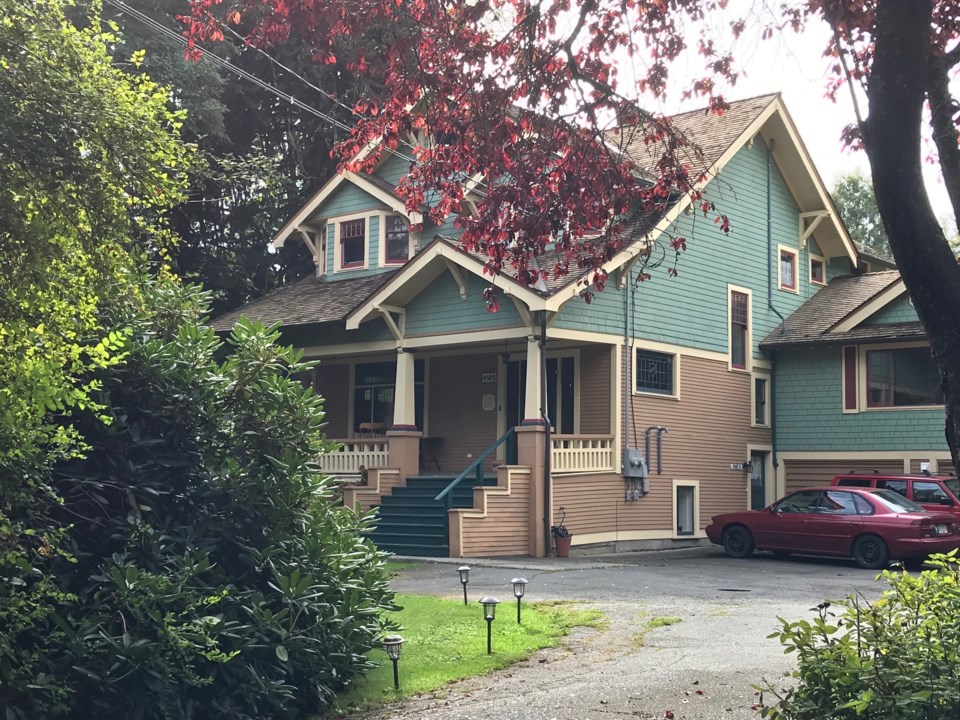 In 2015 the city approved an application to renovate the home and add a secondary suite