Nine-year-old Joshua Tromans' fingers hover over the keyboard, tension building up in his posture as he focuses his concentration.
And then, with deft deliberation, he begins to play, his swift fingers pounding away the notes to the Fuga in E Minor by Johann Sebastian Bach. After about 40 seconds he stop suddenly and shakes his head. He doesn't like it.
Although the performance sounded flawless to untrained ears, the Tsawwassen pianist has decided it isn't up to his standards of excellence.
Those who know Tromans are used to both his brilliance on the piano, as well as his penchant for perfection. It is, perhaps, part of what makes this musical prodigy so remarkable.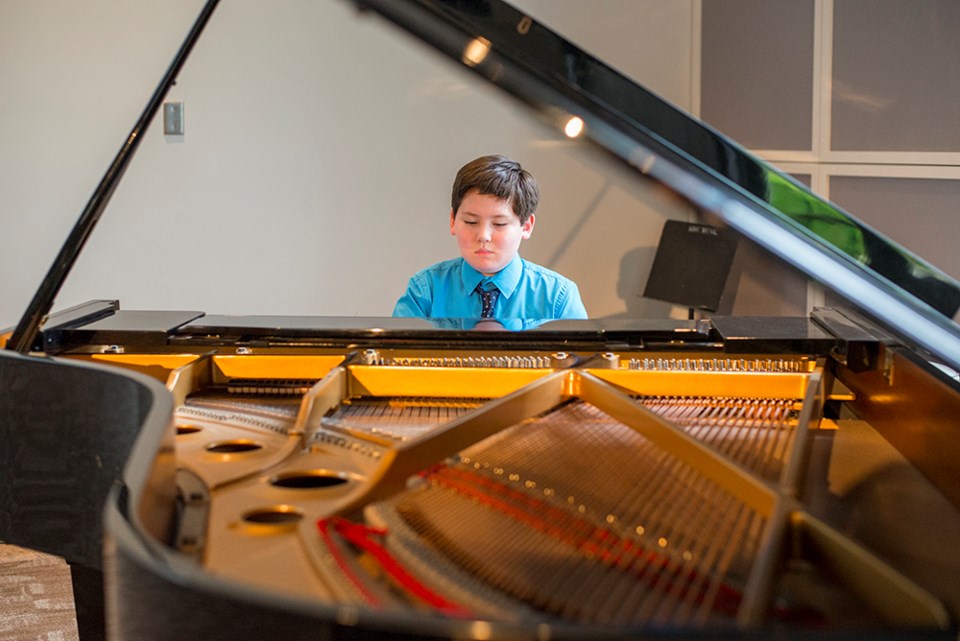 Two months shy of his tenth birthday, Tromans is already working to complete the Royal Conservatory of Music Grade 11 Piano Practical Exam, the highest grade available to music students. He completed Grade 10 last year, receiving the highest praise for his performance, "First Class Honours with Distinction."
According to the Royal Conservatory of Music definition, only truly exceptional candidates achieve this standing by demonstrating complete technical command and by performing with a confident, masterful style.
His talent has gained him wide renown, and in December he was invited to perform at a masterclass held by international piano virtuoso Yefim Bronfman.
Tromans has earned the Emily Longworth Piano Bursary from the Vancouver Symphony Orchestra School of Music for the third year in a row. The bursary has allowed the young student to continue the pursuit of his gifts.
"The problem is we have to go all the way downtown Vancouver to practice because that's where his music school is and they have a really nice piano studio," says his mother, Jullie Izawa.
Tromans practices four hours a day, every day, except for Sundays. The training has certainly paid off. In April he performed at the Kiwanis Music Festival in Vancouver, receiving one of the top prizes for his rendition of Schumann's Piano Concerto in A minor, Op. 54.