You can tiptoe through the tulips — and take all the selfies you want — while getting an early taste of springtime, as I Heart Tulips returns for a second year to Metropolis at Metrotown.
A whopping 14,000 live tulips will be on display in the mall's Grand Court, but they'll only be there for one day — March 7.
I Heart Tulips had its inaugural event in 2019, as a fun and colourful way to give Metro Vancouverites a glimpse at the incredible bounty of tulips to come when the blooms fill the fields to the east of the city.
The event was created by Kate Onos-Gilbert and Davy Onos from Onos Greenhouses Ltd. and founders of Tulips of the Valley — the company behind the popular Chilliwack Tulip Festival (established 2006) and the Chilliwack Sunflower Festival (established 2018), which take place in the Fraser Valley each year.  
Anyone who loves getting Insta-worthy snaps of bright blooms will have a field day at I Heart Tulips. Keepsake Polaroids will be available for an additional donation, with all proceeds going to Variety – the Children's Charity. Plus you can pick tulips and purchase them for eight for $5 or 20 for $10, again with proceeds going to Variety. It's totally free to check out the tulips and pose, though.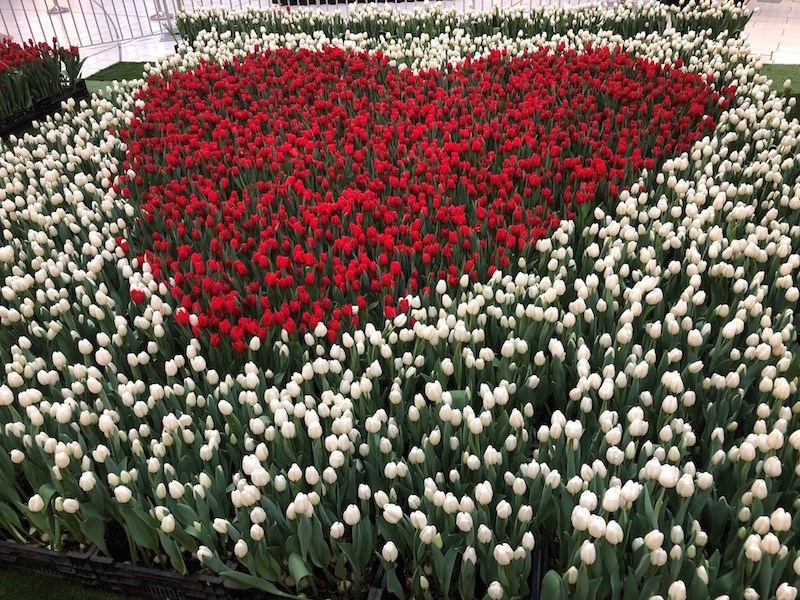 Heart Tulips
When: Saturday, March 7 starting at 10 a.m.
Where: The Grand Court at Metropolis at Metrotown, 4700 Kingsway, Burnaby
Click here for original article.