Barbara and David Cheng are hoping the community will enjoy a little square dancing this Saturday night for a great cause.
The Ladner couple is hosting a benefit square dance at 7 p.m. at Delta Christian School in support of International China Concern (ICC), an organization that has done much to change the culture around disabilities and child abandonment in China.
ICC is an international organization that has its headquarters in Vancouver.
"We have volunteered at orphanages in Heng Yang twice (2007, 2014) and continue to support International China Concern to this date by other volunteering and by other means," said Barbara. "We highly respect how they have changed the lives of children born with disabilities in China over the past 25 years."
Barbara said they have square danced only twice before, but had a lot of fun doing so.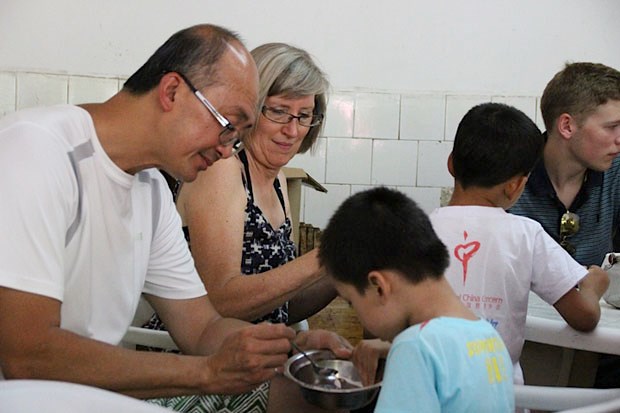 "This is not so much about square dancing, but having a fun way of generating some funds for ICC," she said. "We attended a square dance before as a fundraiser for Pony Pals and had a wonderful time even though we had no experience at all. It was a wonderful, intergenerational time of lots of smiles, fun and music, so we thought we would love to do it again."
She said Delta Christian School has kindly offered its gym free of charge.
An excellent caller will lead the proceedings, making it a fun community event.
"He is a great musician and instructor and soon has even those without any previous square dancing experience having a grand time and following his calls," she said.
"We hope to make this an intergenerational and fun community event that will also have impact on those less fortunate than us."
Tickets are $20 available through Eventbrite at https://icc-squaredance.eventbrite.ca.