South Delta author Carolyn Drew will be at Black Bond Books in Ladner this Sunday for a signing of her latest book in her Helping Animals Series.
Drew will be at the book store from 1 to 3 p.m. to sign and help launch her second book in the series Roxi the Rescue Dog Helps the Elephants.
Partial proceeds from the book sales are going to elephant sanctuaries.
The Optimist introduced readers to Drew in its Oct. 10th edition when she launched the first book in the series Roxi the Rescue Dog: Helps the Chickens.
She held a launch event on Oct. 11 in Tsawwassen.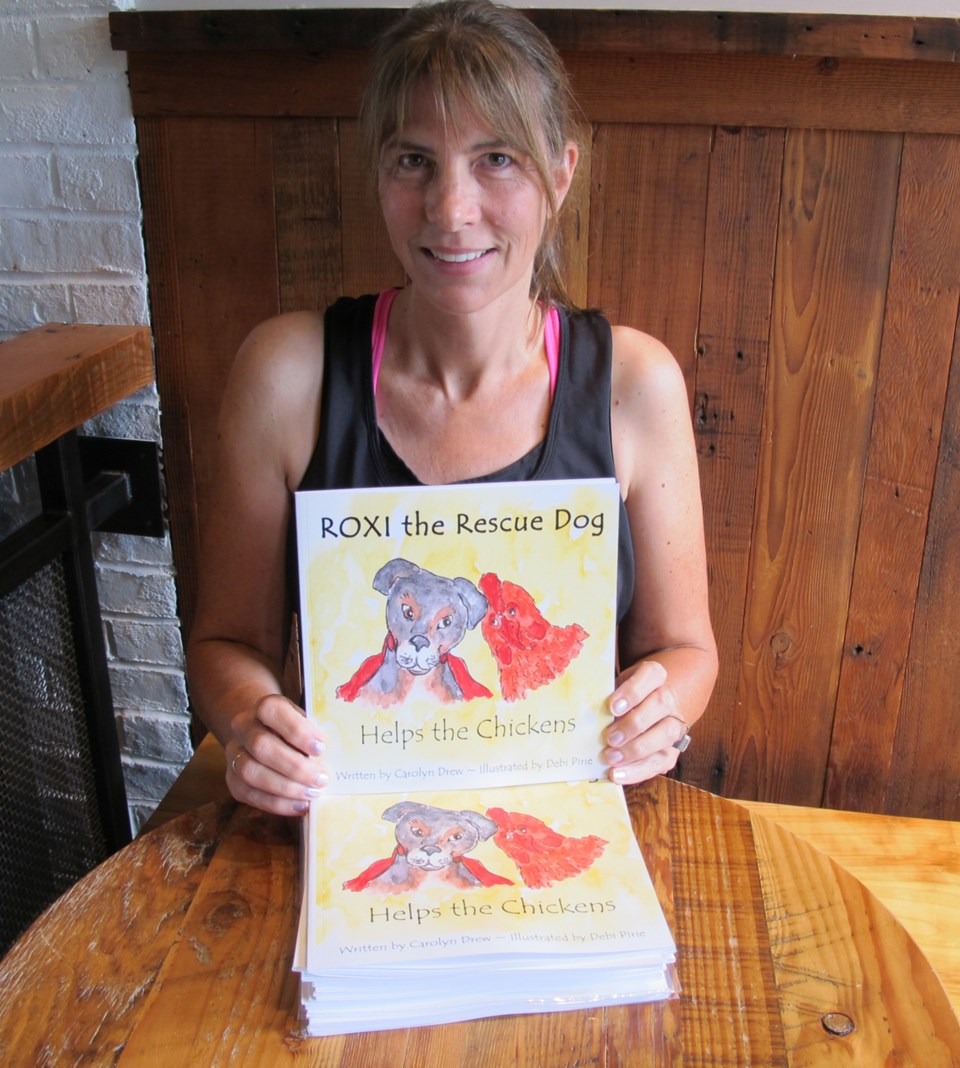 The colourful picture book, features the illustration of her cousin Debi Pirie and tells the tale of Roxi (based on Drew's family dog), who is off on a new adventure. Roxi wants all the animals in the world to have a nice life. In this story she helps the chickens. The age range for the book is three to five-years of age.
The third book in the series, due to launch in January, is Roxi the Rescue Dog: Helps the Bunnies.
The book series is published by Drew and her husbands' independent publishing company Drew North Publishing.
For more information on all her books see: www.RoxiTheRescueDog.com/events.