South Delta artist Michael Abraham is helping to create a beautiful lasting mural at the Vancouver Mural Festival.
The mural, located at 7th and Ontario in Vancouver, is on a large wall at 24x80 feet.
"We're having fun and enjoying all the people that come by as we work," said Abraham. "And it is work. The name of our artist collective is 'Phantoms in the Front Yard', a group of seven artists who all paint figurative work."
You can follow the progress of the work on Abraham's Instagram page @michaelabrahamart.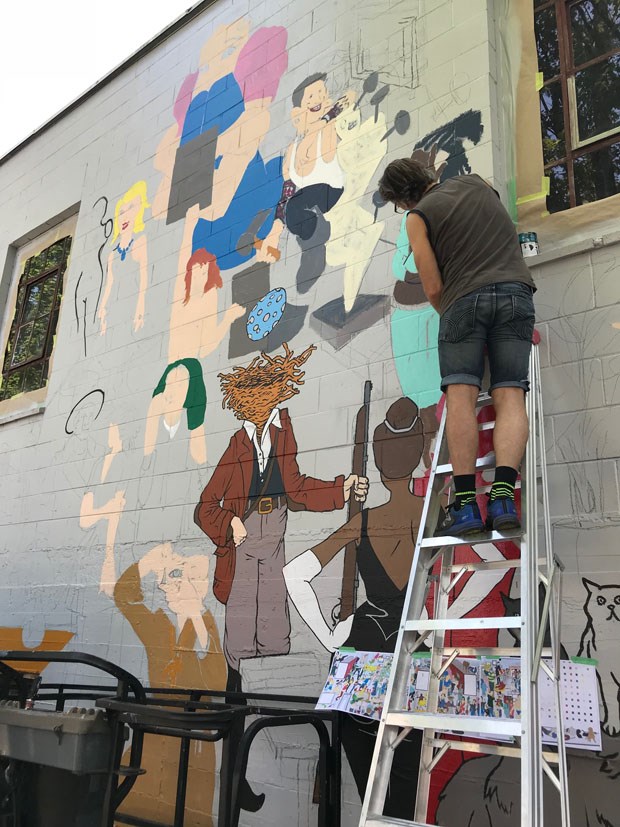 "Seven artists, including me are working on this project," he said. "We each drew 10 to 15 characters, which I then worked into a larger composition, set in a pseudo gallery space. The seven artists all then traced a projection of the final composed drawing onto the wall and are painting and refining the image details as the days go on.
"We have been doing group art shows for about nine years, so it has been fun to work on a single large scale piece together as a collective."