The World of Dance dream has ended for one Tsawwassen dancer.
Eric Sun, 13, along with his sister Emily, 17, are part of season four of the NBC hit show.
On Tuesday night, as the qualifying round of competition wrapped up, Eric, who is part of a team called GigaBots, a popping crew from Vancouver, danced for judges Jennifer Lopez, Derek Hough and NE-YO in the hopes of landing a spot in the duel rounds.
Although the judges liked many aspects of the performance, they just didn't think it was strong enough to advance to the next round.
"I'm grinning from ear to ear…that was so much fun," said Hough. "It was so entertaining."
NE-YO said he liked the contrast "because you guys hit really hard but then when it came time to groove it was there, but it could be slightly stronger."
Lopez said they were a stand-out last year, but the fusion of two groups together, she wondered how strong it is.
"Sometimes it is better just to be two. I don't feel this group is as strong as what we saw last year from you guys, so for me it's going to be a no," she said.
NE-YO said he would like to see a callback, while Hough said no because he didn't think the group could be competitive against such a tough field.
"You guys are great dancers, it was wildly entertaining…it just wasn't your day today. Good luck," added Hough.
Eric competed on season three last year with a popping crew called Minibots.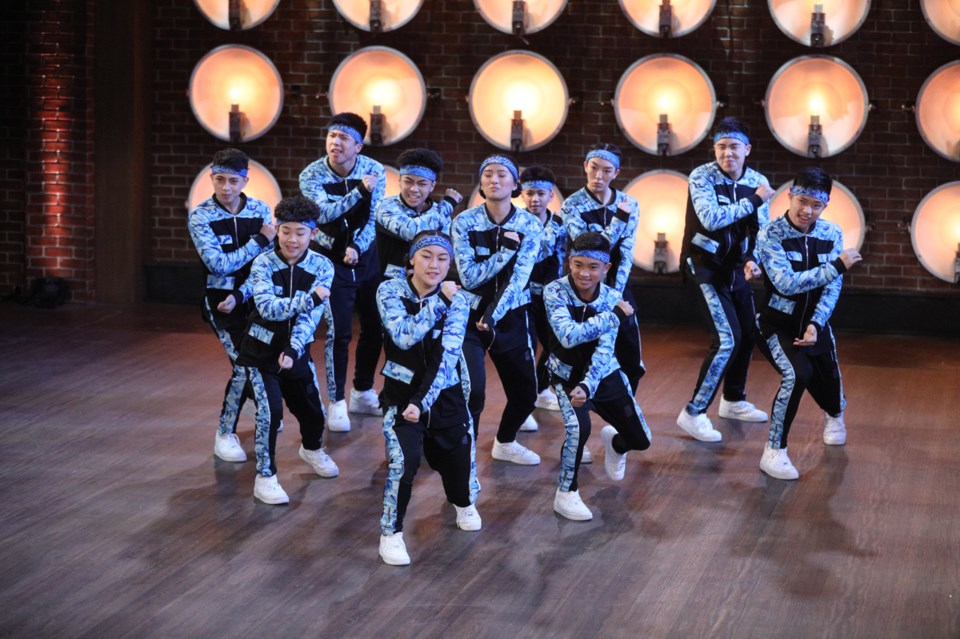 This is the second time that Emily has competed on the show. She was previously on season two with her dance crew team called Freshh.
This season, Emily's GRVMNT team was showcased on the season premiere, which aired on May 26th.
Although the judges were impressed with GRVMNT's performance, it wasn't quite enough for two yes votes to move them onto the duels, but the judges decided to give them a callback rather than end their competition dreams.
The callback episodes begin this Tuesday, June 23.
Emily told the Optimist in a previous interview after the May 26th show aired that the callback vote was certainly a surprise.
"We had no idea the judges were going to be there, so walking onto that stage we were all scared a bit, but honestly I think we took it as motivation," she said. "We had to dance harder and immediately show the judges that we belong on the main stage. I think being able to go to the callback is a second opportunity for us to show what we have and we hope that the judges are able to see that we belong in the competition."
World of Dance airs Tuesday nights at 10 p.m. Pacific on NBC.