Last month, Damien Smith and his parents had just moved to a new town — old friends had been left behind in Coquitlam, and with the ongoing pandemic, the nine-year-old worried it was going to be a lonely birthday. 
"He didn't know anybody here," said Damien's mother Tiffanie Trudell. "He had no friends here. He doesn't have the skills to make new friends because he's so shy."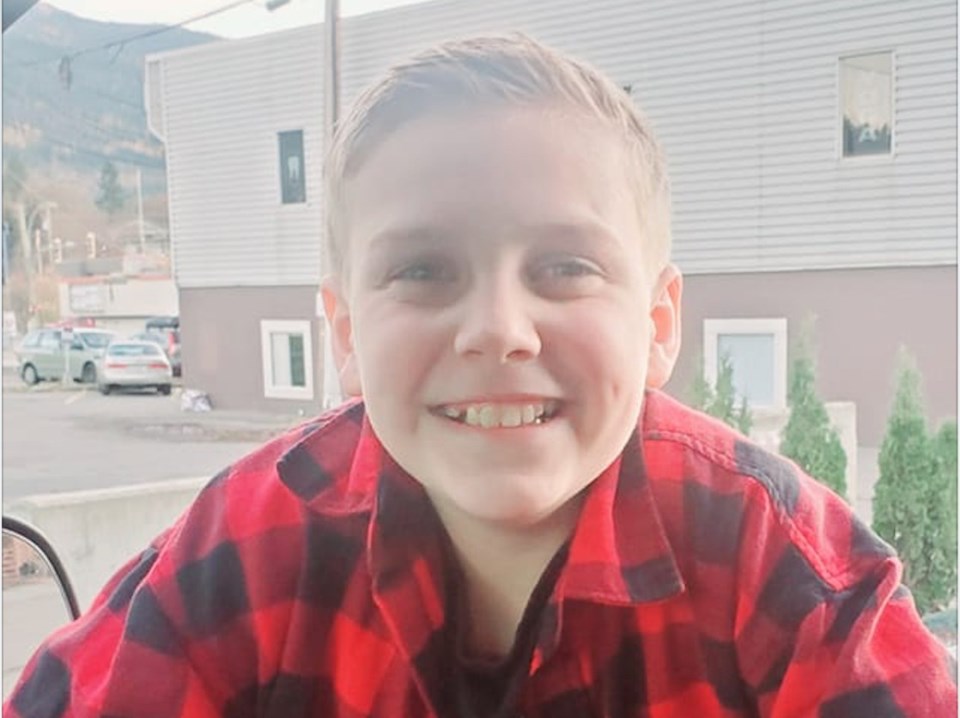 His parents knew they had to do something. So in mid-October, Trudell and Damien's father Thomas Smith put the message out on social media to send all they could, cards, messages, anything to lift up the boy's spirits in their new home of Salmon Arm.
First came the snail mail, piles of it. In total, over 1,000 cards and gifts came from as far away as Germany, Dubai, India and New Zealand. 
Damien struggles with reading, but as the letters piled up his mother said they have become a new source of inspiration for the Grade 4 student.
"He even got this talking kangaroo from Australia that mimics everything you say," said Trudell.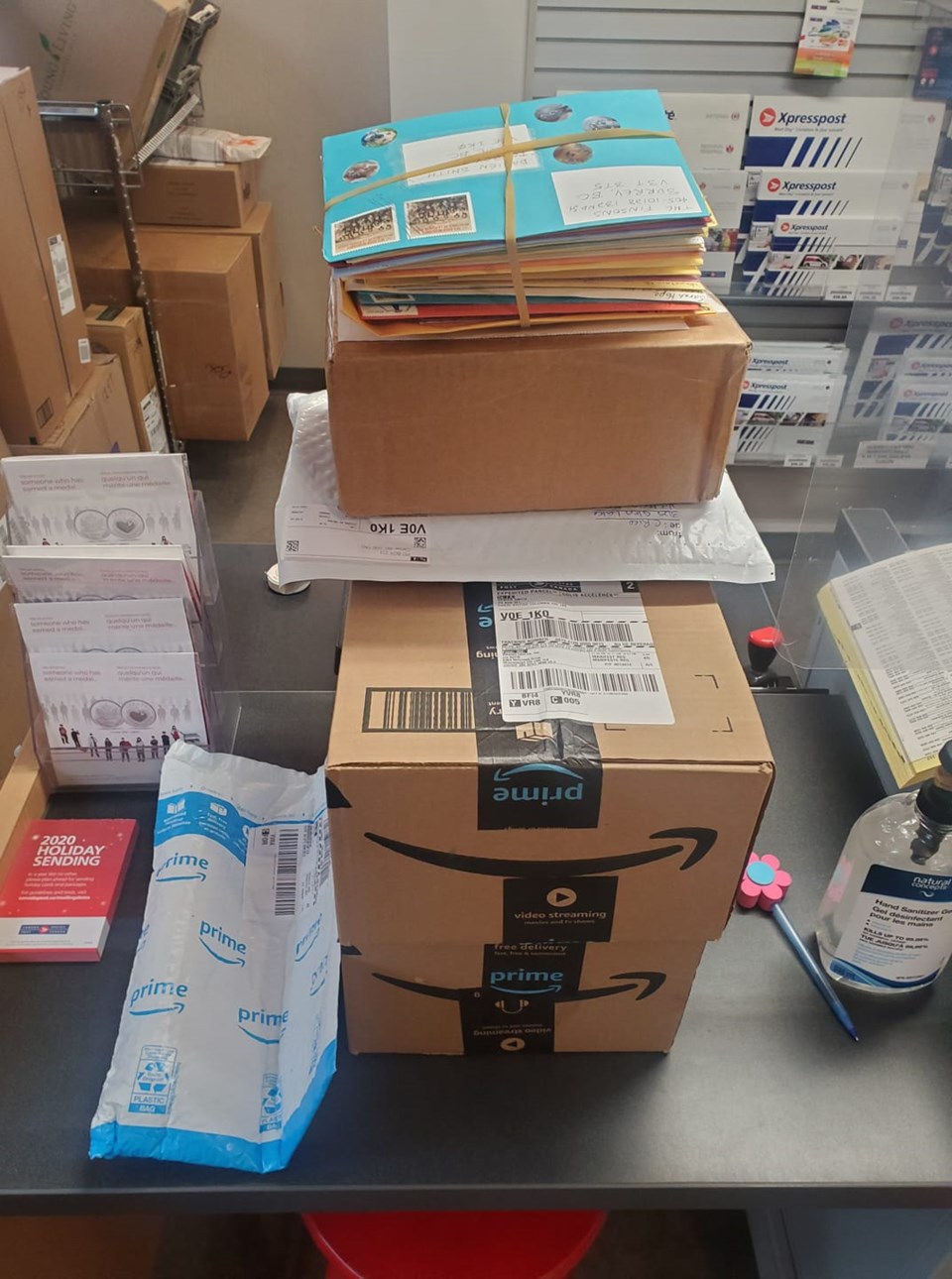 Much of the deluge of mail came from the Tri-Cities, including a booklet from his old classmates at Coquitlam River elementary listing all the things they loved about Damien and a package from Port Coquitlam mayor Brad West filled with city memorabilia.
Then, in the lead up to his birthday, a parade of bikers from the Shushwap chapter of Bikers Our Buddies queued in front of his new home in a salute to Damien. They came bearing gifts: two pricey tablets built to teach reading.
The outpouring was overwhelming, but it was no superhero.  
Then Deadpool showed up.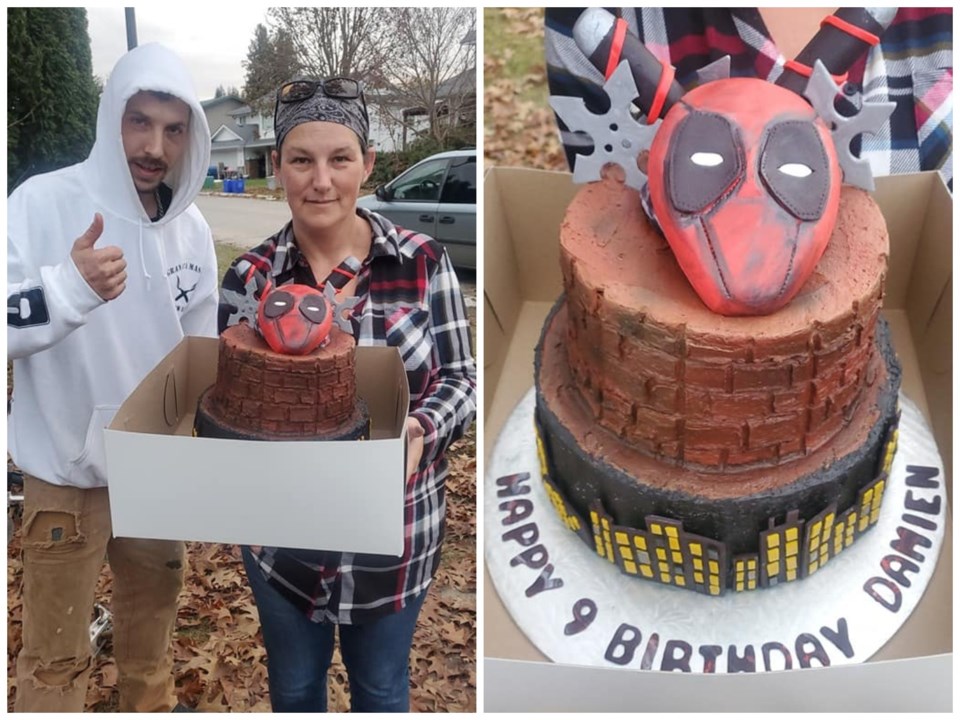 For the last four years, Damien had been obsessed with the character. When asked why, he told his mother, "Deadpool is different, like me. Everyone in my class can read but me."
"What if Ryan Reynolds, who plays the character, said happy birthday?" thought the parents. 
Eight hours later, the parents received a video.
"I relate to your story a lot because I also went to school when I was a kid. A couple of them, actually. And I remember how alienated I felt. And I remember how alone I felt and how unseen I felt," said Reynolds in the video message.
"And as I've become a borderline grown-up, I realize when you're suffering or feeling bad about something it's usually because you're the only one, it's because you feel like you're totally alone."
"The point is you're not alone."
The family posted the message to TikTok, and by Wednesday, it had been seen by over 1.4 million people and received over 200,000 likes. Not alone indeed.
It all seems to be finally sinking in for the nine-year-old.
"All these people around the world did this just for me for some reason," said Damien in a video response posted to TikTok Tuesday. 
"Thank you a lot for doing this for me. Thank you a lot."