UPDATE: It looks like the staff report will be discussed at council's April 9 meeting at municipal hall.
The application for a new hotel/casino complex in Delta will likely be heading to council this month.
That's the latest from the city on the Gateway Casinos & Entertainment Ltd. rezoning application for the $70 million facility that would be constructed at the Delta Town & Country Inn site.
If granted preliminary approval, a public hearing would be scheduled for the coming weeks.
If everything goes according to plan, sometime this summer the old hotel would be demolished. Gateway hopes to begin construction this fall with a grand opening in 2020.
The project includes a five-storey, 116-room hotel, meeting space, eateries and a casino with 500 slots, 24 gaming tables and several e-tables. There would be room for further gaming expansion.
In a statement, the company notes the community throughout the process has been very engaged and provided valuable feedback that will continue to shape the look and feel of the project.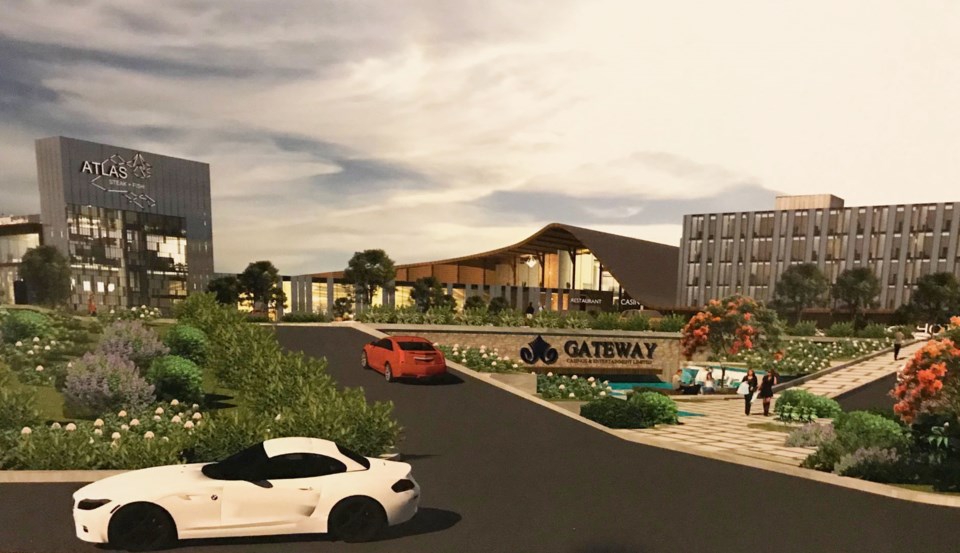 Gateway also notes it strives to work with community and business leaders, along with residents, to ensure its investments fit with the character of the community and enhances the entertainment landscape, while providing opportunities to help the local economy grow. 
"During our discussions throughout the community we have heard of the importance of creating new well-paying jobs in Delta while improving the entertainment and hospitality option in the community.  These plans represent a significant investment for Gateway. The $70 million capital investment into the Delta economy will create substantial construction employment and provide up to 700 new jobs and careers and many auxiliary benefits to the economy," Gateway states.
"There is great potential in Delta and a Gateway entertainment destination, with a number of gaming and non-gaming attractions, on the Town and Country site would allow Delta to significantly advance its tourism strategy and deliver on the tourism objectives set out in the strategy."
Council has three council meetings scheduled this month but the date for the casino application to be discussed hasn't been announced yet.