Some businesses at the Tsawwassen Mills have already closed their doors due to the coronavirus scare.
The mall on Monday was extremely quiet with stores like Calvin Klein, Aritzia, Freedom Mobile, MAC Cosmetics, Nike, Levis and others having signs posted stating they would be closed for a period.
Outside the mall, a shuttle bus driver stood outside his bus wondering if he should stick around, saying, "I have no customers, no one to drive."
He also noted the roads seemed "as quiet as Christmas time."
The manager of Uncle Bucks posted a sign on their door stating no more than 50 people at one time would be allowed inside the business.
Milestones, Montana's and Boston Pizza were open but quite, having signs on their door stating extra cleaning precautions are being taken but also encouraging diners to utilize take-out or delivery.
The mall on its website notes it's following the latest public health agencies and government recommendations and will remain open for the time being.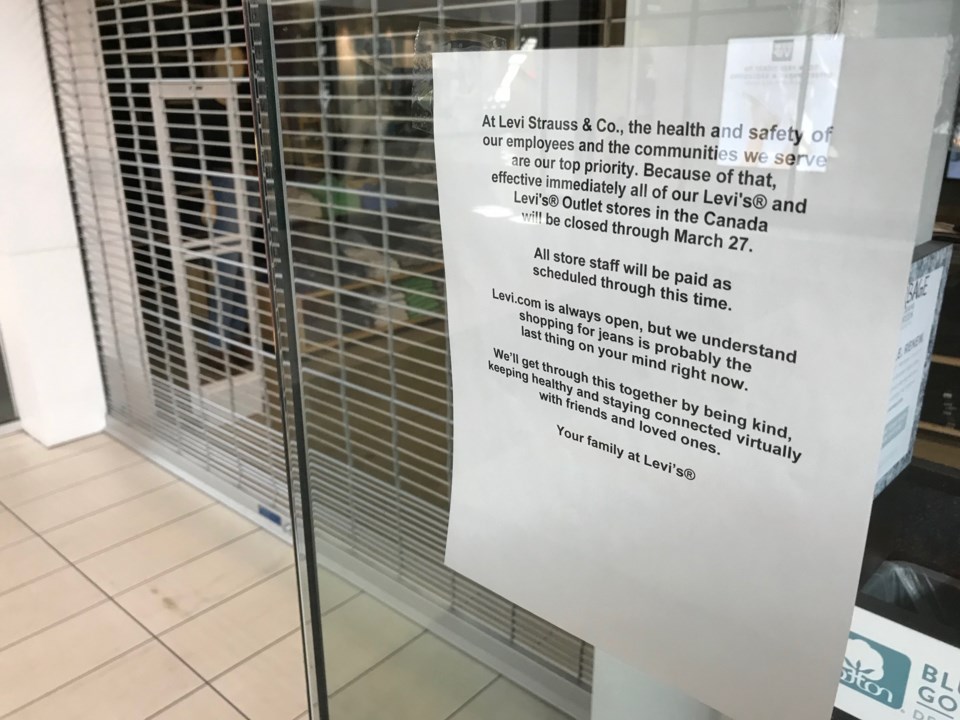 The mall also noted it has been paying particular attention to tenants, customers and visitors' awareness of hand-washing hygiene and respiratory etiquette.
Effective Monday, March 16, the mall is also providing tenants the possibility of reducing their operating hours to 11 a.m. to 7 p.m. Monday to Friday, and 11 a.m. to 5 p.m. Sunday.
The reduced hours will remain in place for two weeks, for now.
The owner of one of the food court fast food outlets in an email noted their businesses were suffering and wondered whether there would be government aide for small business.
John Horgan and Finance Minister Carole James last week said the province is working on a stimulus package to support British Columbians and B.C.-based businesses getting hit hard by the COVID-19 virus, working with federal Finance Minister Bill Morneau to assist employees, small businesses, and vulnerable industries.
Prime Minister Justin Trudeau today said Canadians should also try to stay home as much as possible, adding individuals should only buy what they need at the store.