Despite everything going on with the coronavirus pandemic, work continues on the business case for a replacement for the George Massey Tunnel.
That's according to the Ministry of Transportation which had planned to have a business case completed by the end of this year.
A ministry spokesperson said its work continues toward completing it by fall 2020.
The government has boiled down the options to two, one being a new immersed eight-lane tunnel and the other being a long-span bridge with the same number of lanes.
Last year, a task force of Metro Vancouver mayors endorsed an eight-lane immersed tunnel, but the provincial government has the final say.
The ministry notes the tube option would have a similar grade as bridge, while having low property impacts. It would also be taller inside than the current tunnel, requiring a deeper trench in the river.
The ministry also notes that while there would be in-river impacts during construction, there's also potential for in-river habitat enhancement.
The tube option would also be a shorter crossing, compared to a bridge, while having a comparable cost.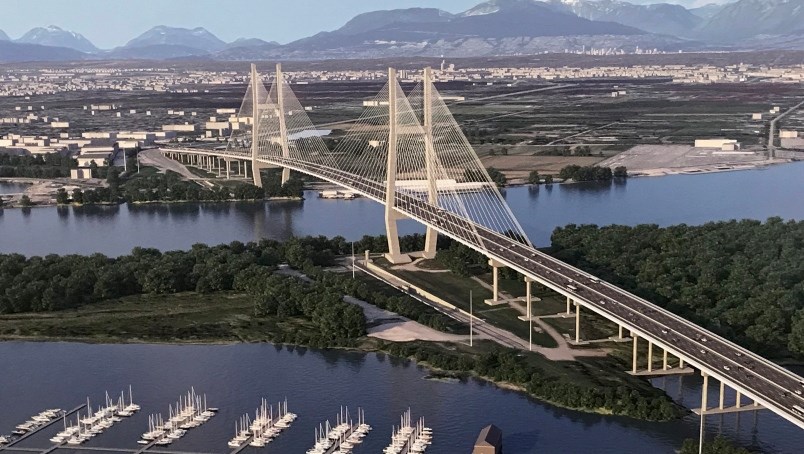 An environmental assessment would still be required if the government chose the bridge option, even though an assessment was done for the bridge project by the previous government
A consultant's report notes the estimated total project cost of the eight-lane immersed tunnel, for now, is between $4 and $5 billion, while the estimated project cost of the eight-lane bridge is between $3.5 and $4.5 billion.
The tunnel project would have an estimated three-year environmental review and require five years of construction.
Also having dedicated transit lanes as a tunnel, a long-span bridge would have more height clearance compared to the Liberal government's previous bridge plan, residents were told at an open house earlier this year.
A bridge project would have a one-to-two year environmental review and require five years for construction.
The go-ahead to initiate the environmental review for either option would happen in 2021.
The initiative is being dubbed the George Massey Tunnel Crossing Project, rather than the George Massey Tunnel Replacement Project by the Liberal government.
Meanwhile, people still using the tunnel have noticed the frustrating daily traffic jams have disappeared for the most part because fewer people are on the road during the pandemic.
The ministry notes the maintenance contractor has decided not to put in place the counter flow at the due to reduced traffic volume.