Best known for spearheading the effort to get a new tunnel constructed to connect Delta and Richmond, George Massey purchased property on the waterfront on Chisholm Street in Ladner to set up a small shipyard and repair shop.
It was called Massey's Machine Shop and it serviced the local gillnetter fleet.
He also purchased the adjacent property to the east which was formerly owned by Len Kirkland of Delta Freight Lines.
According to his son Doug, he also created a marine railway out of the old ferry landing to help haul boats up to 60 feet in length out of the water for repair.
Massey also continued with his hobby of building, modifying and racing his speed boat, winning many prizes.
Massey, who later served as an MLA, died at the age of 60 in 1964.
Doug took over the business and it was sold in the 1990s.
The relocated business closed its doors in 2013.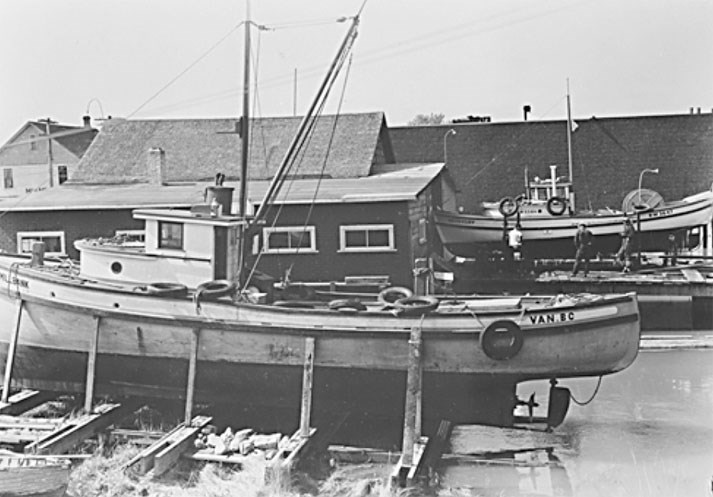 This Delta Archives photo from 1950 shows the east side of Massey's Machine Shop on Ladner Harbour with two fishing boats in dry dock for repair. The Mc & Mc building on Chisholm Street can be seen in the background.