Dennis Kamlah sure knew how to make a lasting impression.
The lifelong Westham Island farmer lost his brief battle with cancer last month at age 89. Today the family property remains in good hands with Ryan and Blake Lundstrom continuing where their grandfather left off.
"My dad worked at a job in town, so we spent a lot of time with our grandpa as kids growing up. We started to really enjoy the farm," recalled Ryan. "As we got older land prices were ridiculous. You couldn't buy land to start farming, so we worked alongside grandpa and learned a lot of things from him. We carried on through our younger days and slowly started to take over in the later days."
Kamlah's parents moved to Westham Island in the 1930s and initially worked on other farms before purchasing their own. He did some fishing and was a truck driver for a brief time, but it always came back to working on the farm. He got his first taste of it when he was 10. It was in his blood.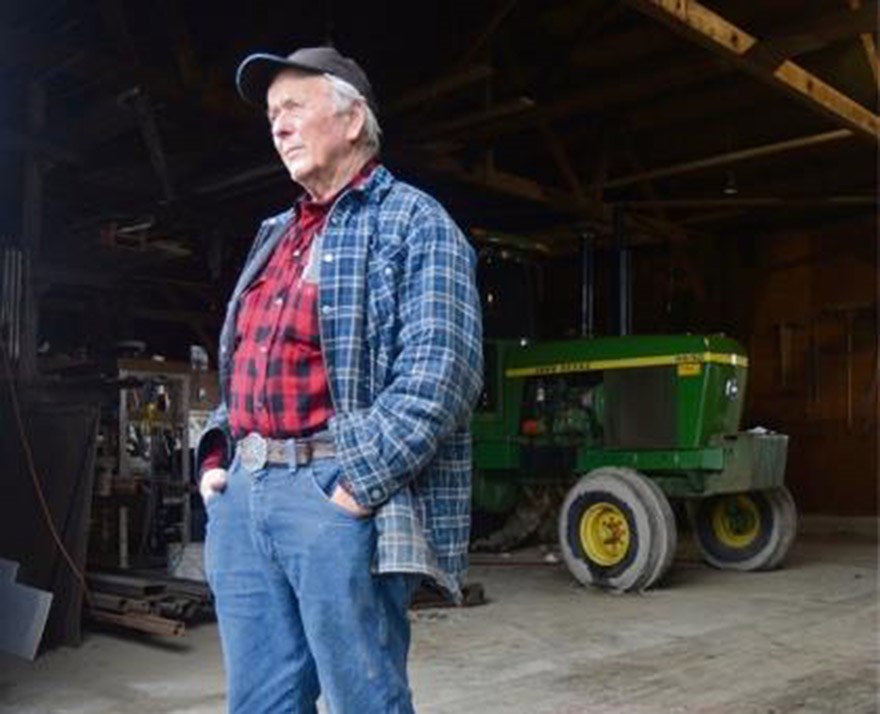 He would eventually raise his own family on the original 35-acre property and took it over just like his grandsons would do decades later.
"It was his life. Me and my three sisters grew up on Westham Island and all of us still live around here," said his daughter Jane Kelly. "He was just a hard worker. We grew peas, beans, potatoes and sugar beets - all sorts of different things."
Kelly added her father will also be remembered for his gentle and loving nature and someone who seemed to always have a smile on his face.
"In the spring time he was still driving the tractor and was always busy," added Kelly. "When he went to the doctor and had to take his shirt off my sister couldn't believe how good of shape he was in and that was six weeks before he died."
Kamlah leaves behind his wife and best friend Elvera, along with four daughters, 10 grandchildren and 12 great grandchildren.
Donations in his memory can be made to the BC Cancer Foundation, #150-686 West Broadway, Vancouver V5Z 1G1 or Delta Hospital, 5800 Mountain View Blvd, Delta V4K 3V6.