They've completed filming, including scenes within Delta, but a release date has yet to be announced.
That's according to reports, production on second miniseries adaptation of The Stand, which began last fall, wrapped up this March with no time given when the nine-part TV series will air on CBS All Access.
It was reported on Rotten Tomatoes that during the CBS All Access executive session at the 2020 Television Critics Association winter tour, it was announced that the series is expected to premiere in the fourth quarter but no exact date has been announced.
Filming for the nine-hour series based on Stephen King's best-seller had been taking place in the Lower Mainland including Delta.
A house on 44A Avenue in Ladner was a key location.
Built by the production company, it is the home of one of the main characters, Mother Abagail. 
The story follows survivors of a government engineered flu virus which wipes out 99 per cent of the world's population.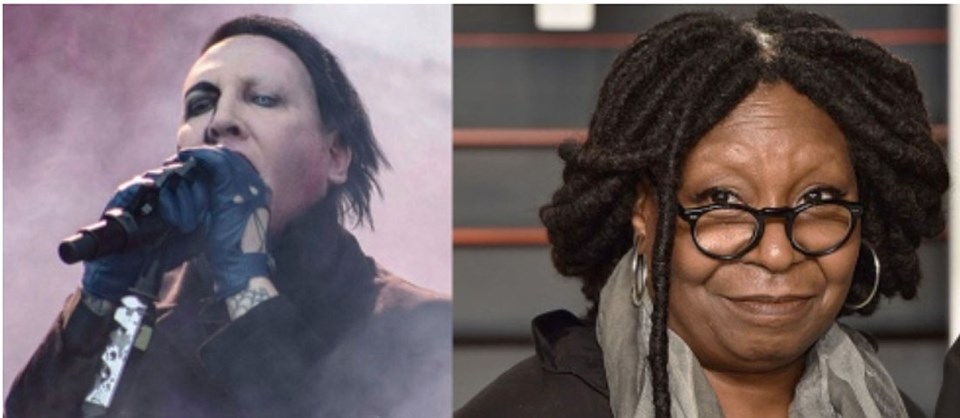 Marilyn Manson and Whoopi Goldberg are among the cast in the TV series - Canadian Press photos
Some of the survivors begin having dreams of a 106-year-old woman, Mother Abagail, calling them to Boulder, Colorado.
Other survivors dream of the Dark Man, Randall Flagg, calling them to Las Vegas.
An epic struggle between good and evil ensues.
The series stars James Marsden, Whoopi Goldberg, Amber Heard, Alexander Skarsgard, Greg Kinnear and shock rocker Marilyn Manson.
Manson and musician Shooter Jennings, son of Waylon Jennings, teamed up for a cover song of The End by The Doors that will be used in the miniseries.
The production last December set up a large support area in the middle of Ladner's Memorial Park for filming, nearby Mother Abagail house.
The location department for Salvation Productions Inc. had also asked for Delta's blessing last fall to close Highway 17A between Ladner Trunk Road and Deltaport Way for filming.
In order to submit an application to the Ministry of Transportation, the movie production first had to get clearance from several authorities including the City of Delta.   
A letter to mayor and council noted the production started filming on Westham Island and various Delta locations.
"We are super excited to bring this high profile series to Delta, a location backbone for the $4 billion a year film industry that creates over 66,000 jobs a year. Many people in our industry call Delta home, and are proud taxpayers," the letter from the location manager stated.
At Delta council, city manager Sean McGill said closing down the roadway for 24 hours would have posed a major inconvenience while providing no benefit for the community, and council agreed.