The Delta Farmland and Wildlife Trust is a positive model recognized around the region.
Delta council this week all agreed while discussing the DFWT's annual funding report, which highlighted the organization's many ongoing initiatives including the winter cover crop and grassland set aside programs.
Established in the early 1990s by local farmers and conservationists to conserve agricultural and wildlife resources within the Fraser River delta, the trust promotes the preservation of farmland and associated wildlife habitat through sustainable farming and land stewardship.
The trust administers stewardship programs that are made available to local farmers.
Under these programs, the DFWT shares the cost of management practices contributing to soil and/or wildlife habitat conservation and enhancement.
The report notes that for the 2019/20 fiscal year, Delta funds, combined with other funding sources, facilitated the planting of approximately 1,018 hectares (2,516 acres) of winter cover crops, approximately 180.5 hectares (446 acres) of grassland set-asides and approximately 198 hectares (489 acres) of forage enhancement lands.
The winter cover crop program seeks to protect soil from the effects of intense winter rains, as well as to enhance soil surface structure.
While providing benefits to agriculture, the program also supplies critical habitat to large numbers of over-wintering waterfowl.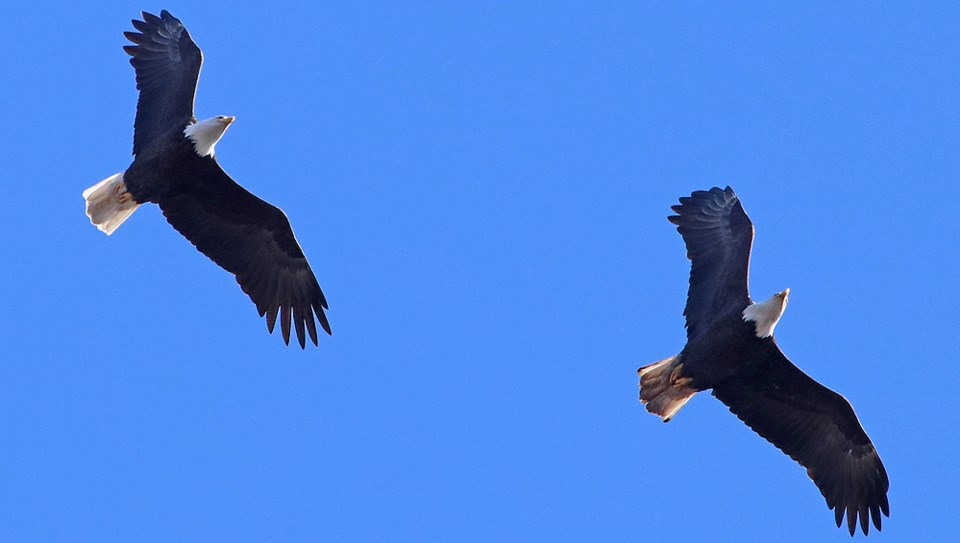 The DFWT notes, "The City of Delta's recognition of the value of upland agricultural habitats in providing diverse, high quality habitats for migratory and resident bird species greatly assists both agricultural and wildlife habitat stakeholders in maintaining important habitats and connectivity in an area that faces many competing pressures for land use."
The grassland set-aside program improves soils for farming and provides wildlife habitat with some of the ecological values found in old-field habitats, the report explains.
Grassland set-asides, fields that have been temporary removed from production and seeded, contribute to soil conservation by improving soils for farming and provide wildlife habitat.
The set-asides have created significant raptor habitat, as the habitat used by many bird species has significantly decreased in the Lower Mainland in the last few decades.
Annual monitoring and evaluation, as well as extensive research, provide evidence in support of continuing both the winter cover crop and grassland set-aside programs.
Meanwhile, the Forage Enhancement Program assists forage producers with the increasing intensity of waterfowl grazing that their forage fields experience over the winter season.
The report notes that through this program, DFWT shares in the costs associated with over and re-seeding forage fields in the spring due to waterfowl grazing in order to support the enhancement and continued provision of these high-valued fields for both dairy cattle feed and as a  critical waterfowl foraging habitat.
The DFTW also holds the popular annual Day at the Farm event.
The city had been providing $15,000 annually but in the 2019/2020 fiscal year Delta approved additional funding of $35,000 for a total of $50,000.