A local artist's whimsical wood carving work at the Spirit Trails in Ladner has been defaced.
A photo was posted in the Ladner's Landing Facebook group on Family Day showing one of the vandalized carvings.
"We were so disheartened to see several of the beautiful wood carvings at the Spirit Trails had been defaced," Megan Newton wrote in post to the Ladner's Landing Facebook group on Monday. "Why would someone do this?"
The carvings are the work of Ladner's Jordy Johnson.
He said in a message to the Optimist that he's just surprised it didn't happen sooner. He also noted he's thrilled with the support from the community and plans on fixing up the defaced carvings.
Johnson added that he's a "huge believer in karma, and the spirits in the trails were meant to give people good karma and will remain that way."
The Optimist did a story in the summer of 2018 after the then "mystery artist" created a buzz on social media after several residents spotted a collection of whimsical wood carvings on the trails in Ladner Marsh.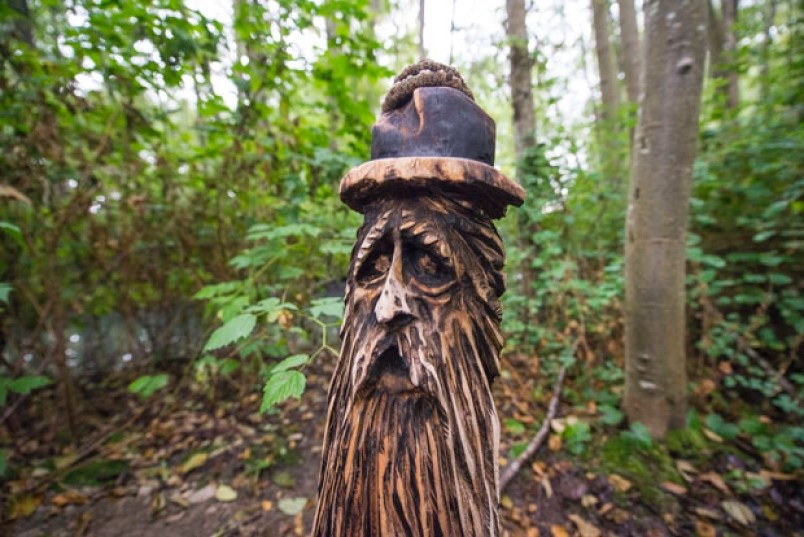 Johnson also has a wood carving YouTube channel with over 12,000 subscribers.